Beka and I have this tradition.
When we go on vacation together, we buy matching outfits.
We dress-up, head out on a shopping date,
and pick out something really adorable for our summer adventures.
Our first stop
– California to welcome
(Yea, Beka became an auntie at 5.
One of the joys of having a large family.)
the Bible camp where my husband was
saved at as a teenager. He returns each summer to preach.
Final leg
– drive from Fargo to Seattle,
visiting friends and relatives along the way.
We decided to branch out and really buy
something special this year….
something really daring…
something that would really scream…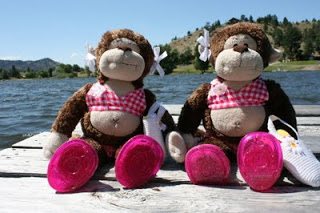 …matching bikinis.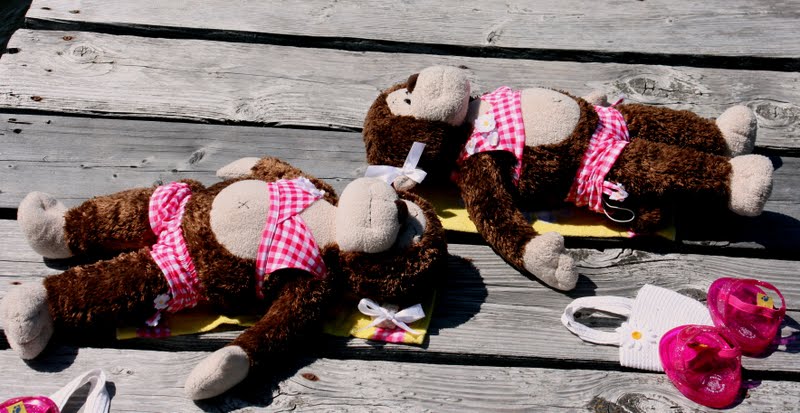 We even bought the matching towels, beach bags, and jelly sandals.
The story of the
BAB Monkeys
began when I was diagnosed with thyroid cancer.
We started
2010
with another visit to the BAB store.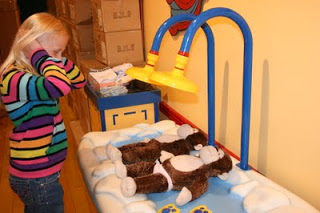 We always start with the cleaning routine.
This year the noise bugged Rebekah.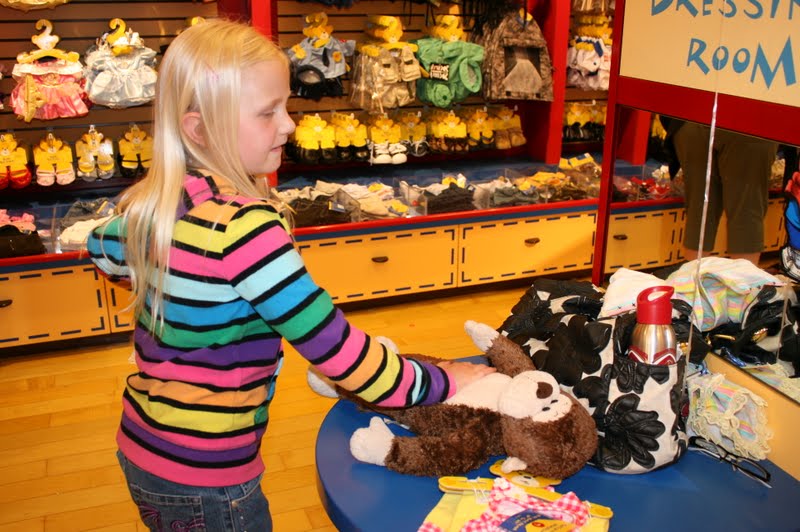 Since we knew we needed swimwear,
the decision was a lot easier this year.
We even bought a set for granddaughter, Brookelyn,
who is old enough to know she has a matching monkey,
but not old enough to understand the significance.
Some day she will!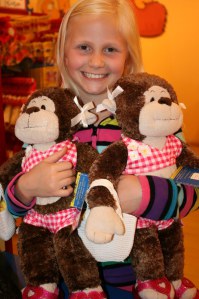 There's my girl holding our Monkey Babies.
I've always loved monkeys,
but never was able to have one as a pet.
Instead, I had six kids.
I don't think my kids ever imagined the healing
they would bring to my heart and life
by buying that first Build-A-Bear Monkey for me.
I love having a tradition to share with Rebekah,
who only remembers Mommy with Cancer.
I usually am the only adult in the BAB store
shopping for herself,
but it thrills me.
Because, as long as I am still shopping with my youngest monkey,
for our BAB monkeys,