This summer while traveling west on I-94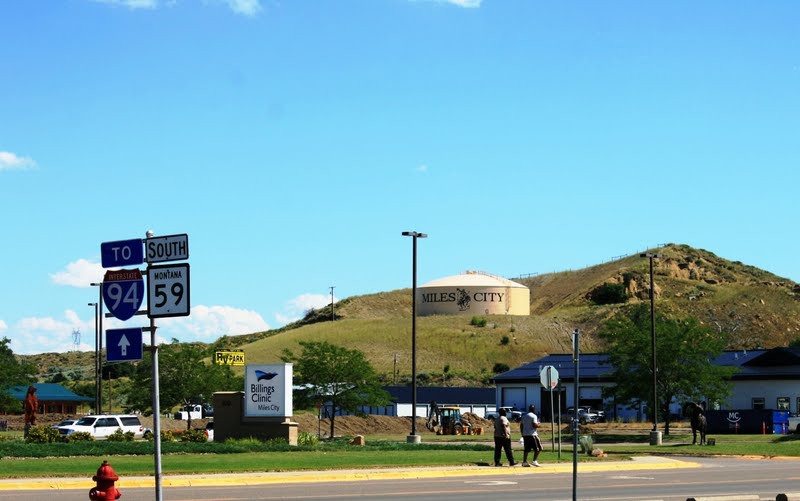 I stopped in Miles City, MT to cool down and find some ice cream with my daughter.
While making a u-turn in a parking lot, we discovered something wonderful ~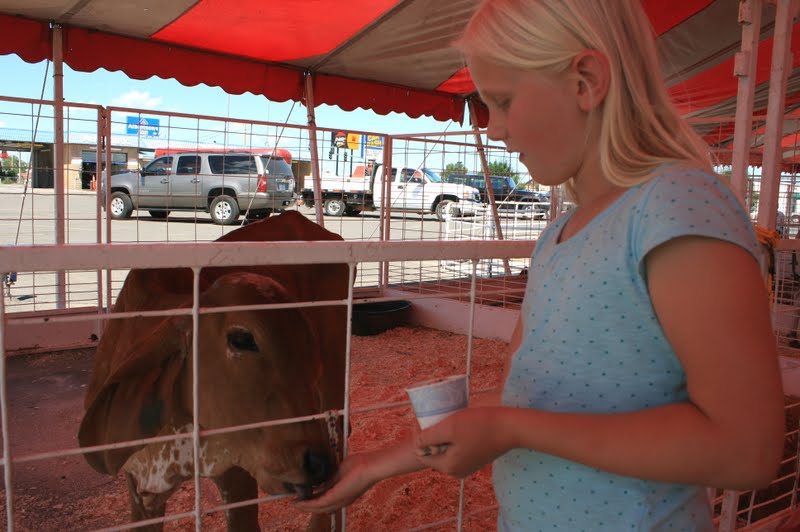 ~ a free petting zoo.
It was
way
better than just stopping at a rest area
and seeing only dogs on leashes.
The unexpected blessing was a great diversion for us as we were traveling
from Fargo, ND to Helena, MT in one day
…a long, tiring trip.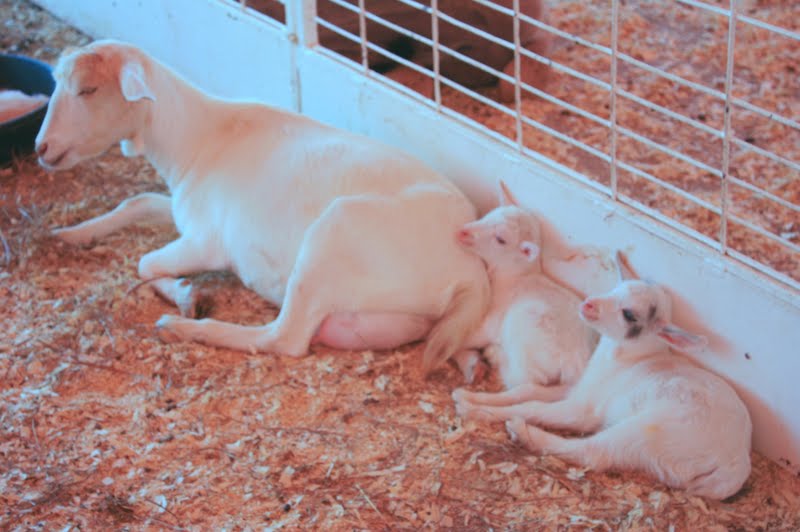 And, if you're going to be hot and miserable,
you might as well be looking at something adorable.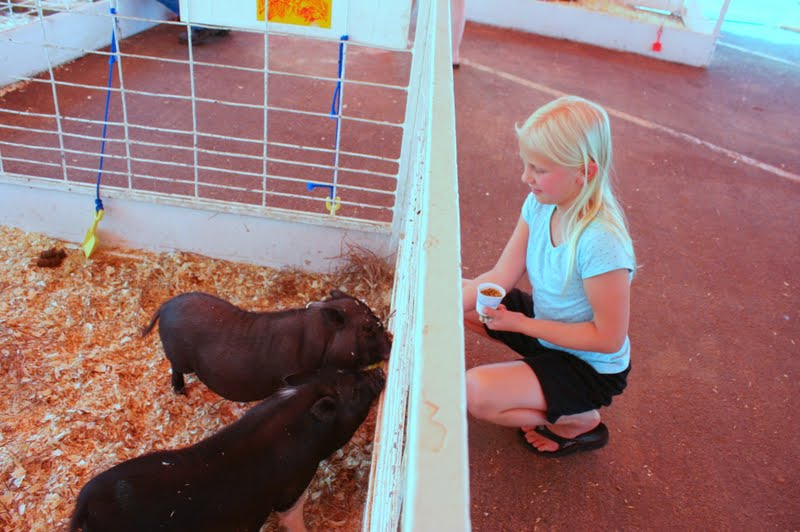 While feeding the little piggies,
all thoughts of her ice cream treat were gone,
for a few minutes, anyway.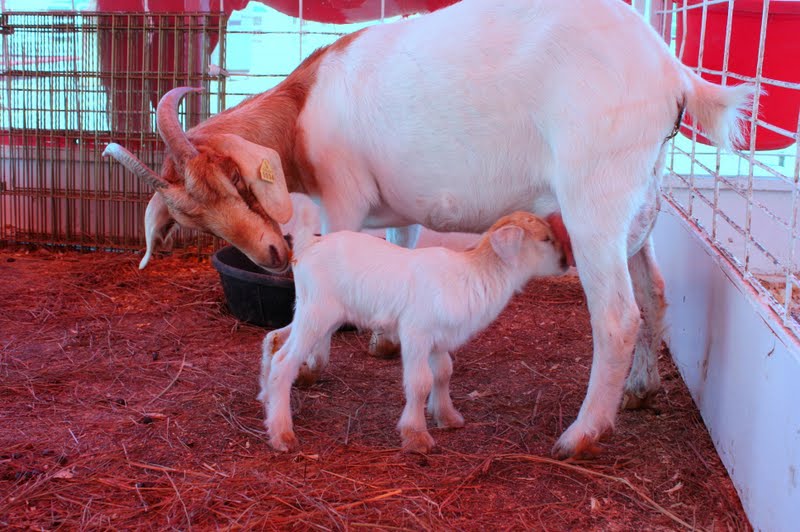 Only about half the visitors in the tent with us were kids.
There were several young guys in here,
busy with their camera phones.
Of course, they had to act cool,
but they definitely were as excited as Rebekah.
There was still another unexpected surprise.
A choice between a pony ride or a camel ride for $5.
Since we had just been horseback riding on friend Janet's farm,
I urged her to try the camel.
After all, she'd have bragging rights the rest of her life.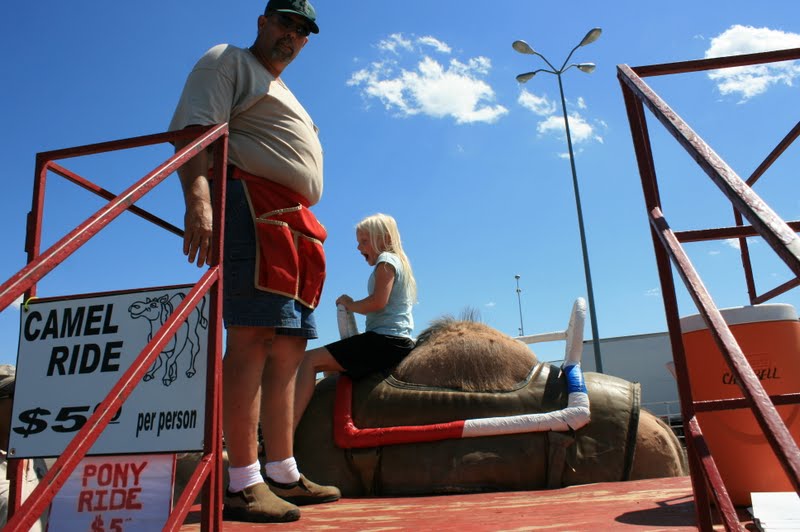 Remember, it was in the high 90's and the heat was radiating off the asphalt.
The poor camel has been sitting in the sun all day.
OK, the camel can handle it, the rest of us couldn't.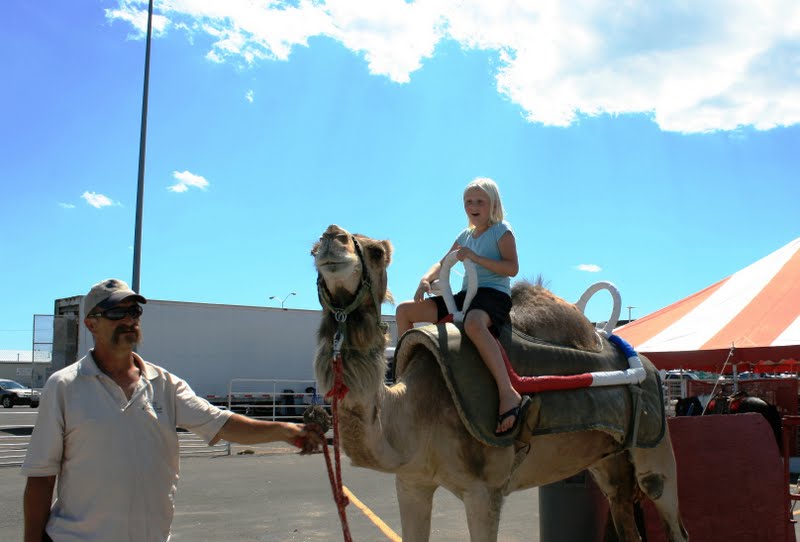 The saddle was hot.
The flies were buzzing.
It suddenly wasn't so exciting.
It was reality.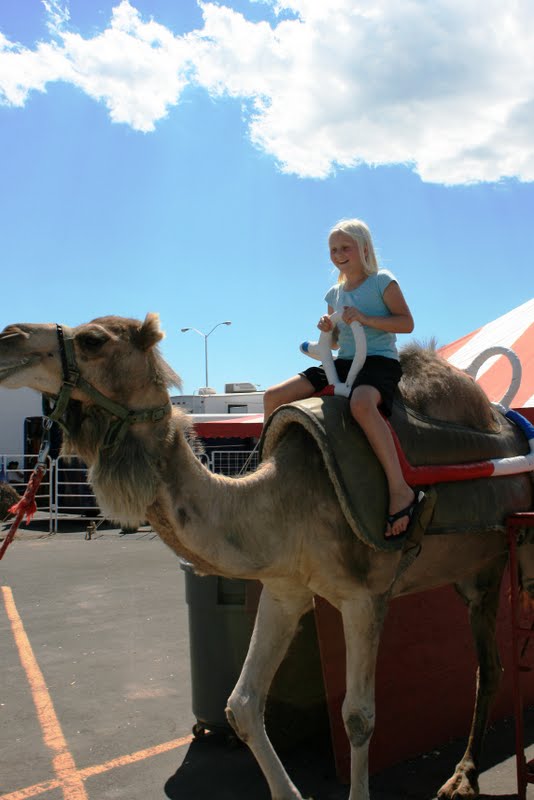 A camel ride is NOT a luxury ride.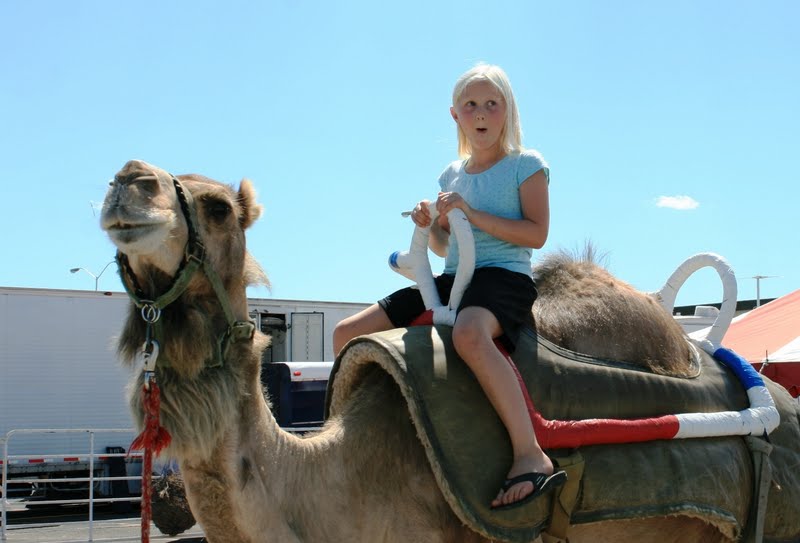 It's only for bragging rights.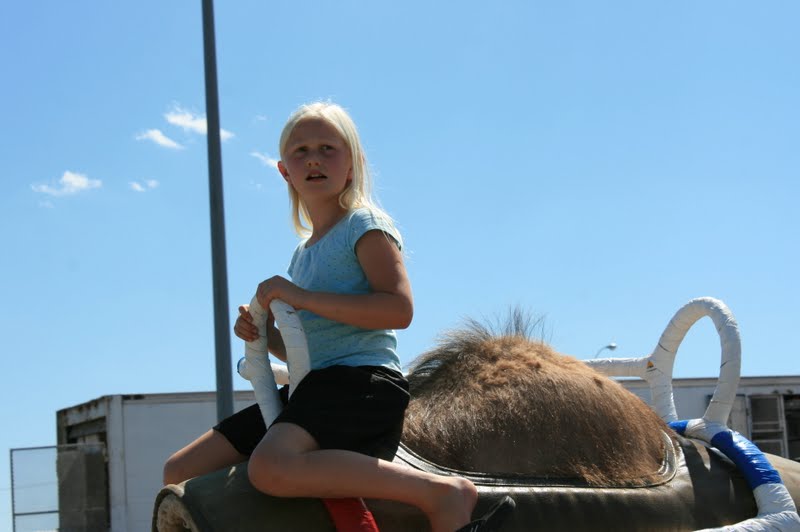 I think she's wondering why she doesn't feel more exotic and princessy,
since this the mode of transportation for Princesses of the East.
out of Nickerson, Kansas explained that Todd Steadman
from Steadman's Ace Hardware in Miles City,
had paid for their visit so children could enjoy it at no cost.
She asked me to thank him for his generosity.
I wondered how many times she gave that impassioned plea that day.
I also wondered how many "thank yous" Mr. Steadman received.
It reminded me of another Man who wasn't thanked for His service.
In Luke 17, the Lord Jesus completely healed ten lepers.
Ten people who were destined to a life outside the city walls,
covered with oozing sores and scabs, outcasts to their friends and families.
They were afflicted, contagious, and lonely,
with no hope for a future.
Then, they were healed.
Their skin returned to normal, their sight and lost extremities restored,
they could run back to their homes and be welcomed with open arms.
Only
one
returned to thank the Lord.
Luke 17:15-16
And one of them, when he saw that he was healed, returned,
and with a loud voice glorified God,
and fell down on his face at His feet, giving Him thanks.
The Lord Jesus, always filled with loving honesty asked,
v. 17 "Were there not ten cleansed? But where are the nine?
It's easy to criticize those nine unthankful people,
but can we be so quick to judge?
Have you been saved?
Redeemed?
Washed in the blood?
Forgiven?
Adopted?
Called His Beloved?
Had answered prayer?
Been blessed in any way?
Let's be the thankful leper and fall on our faces,
at His feet.
I'll begin…
~salvation through the precious blood of Jesus
~my godly husband, seven kids and three grandkids
~the Word of God.
What are
you
thankful for?
I'd love to hear from you all…