Last November,
I pinched off little pieces of my succulents
and tucked them into potting soil.
I thought this looked great just as it was,
 but they were starts for
 creating other arrangements.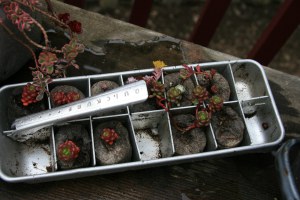 They hadn't grown as much as I thought.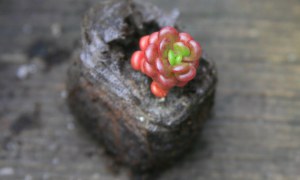 But they still had promise,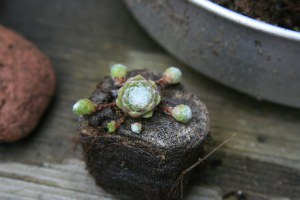 and beauty.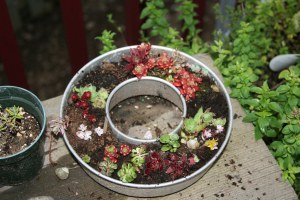 And, the arrangement that will go on my patio table,
around the umbrella,
was completed.
When the plants fill up a little more,
and spill over the edges,
it will be even better.
I love working with plants.
It is amazing that they re-create
after their own kind.
Just like God said.
Genesis 1:11
Then God said, "Let the land produce vegetation:
seed-bearing plants and trees on the land
that bear fruit with seed in it,
according to their various kinds."
And it was so.
And we know how God felt after He created something,
His joy and pleasure  echos in our hearts,
when we create something.
And God saw that it was good.