In my mother's teen years, if you got "pinned" you received a pin from your boyfriend and were going steady.  It might be from his frat house, one of his clubs, or a pin from his letterman's jacket. The pin proved YOU were the one he chose above all the other girls and he was willing to publically display his commitment.
In "The Telephone Hour" in Bye Bye Birdie they sing about the teenage ritual of getting pinned.
Have you heard about Hugo and Kim?
Did they really get pinned?
Did she kiss him and cry?
Did he pin the pin on?
Or was he too shy?
Well, I heard they got pinned
Yeah! Yeah!
I was hopin' they would!
Oho!
Now they're livin' at last,
Goin' steady for good!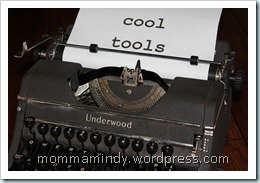 Pinterest is the same thing, only different. It's a Cool Tool that can improve your blogging.
Today getting pinned still means you were chosen – picked out of a crowd.  Someone liked your idea and displayed it in their inspirational corner of cyberspace – Pinterest.
If you're not a crafty, kitcheny person, you might think it's a waste of time. Think again. There's an explosion of talent, ideas and inspiration useful to everyone.
I know, I know, one more thing to learn.  One more thing to take time away from everything else you don't have time for. 

One more thing to drive traffic to your blog.
In case you can't read that little number, in the short time that I've limped along learning how to pin, 638 people have clicked to my blog from Pinterest.
I blogged for years before I added social media to my writing life.  My blog grew slowly. Followers were added one at a time by visiting blogs, leaving comments and creating relationships.  Some of these women became true friends and I've even met them in person. It's been such a blessing! This is the best foundation for a blog, good internet relationships.
However, when you are trying to build a platform as a writer, you need to increase your audience.
I created a Facebook author page in February and started Pinterest in the spring. Prior to this,  I had been using my personal Facebook page to promote blog posts, so the stats aren't just from this year.
The impact social media can have on your blog traffic can't be denied.
You can create a board for the various topics areas you write about. When you pin from your blog, the title of the blog is in bold print and you can add a one-liner to entice the browsers to learn more. When people click on the image, it will lead them to your post.
If people like your visuals, they will pin them into their own Pinterest boards.  You get pinned and sometimes repinned. Being on Pinterest will also inspire you to have great visuals in your blog posts, visuals  worthy of being pinned.
.
(Each icon is hyperlinked to a blog post.)
MARRIAGE
PARENTING
INSPIRATION
WRITING   INSPIRATION
There's a lot of great bloggers out there, but having Pinterest-worthy visuals could give you an advantage in driving traffic your way.
Are ya' PINNED yet?