We've all had times when we think the Lord isn't listening to our prayers.  We're in good company with David, ya' know, King David, the man after God's own heart? Read the cry of his heart in Psalm 102.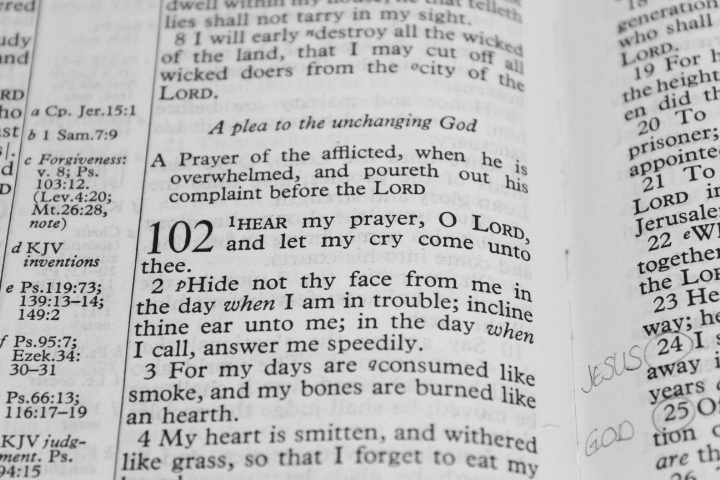 In verse 4 he's so depressed  and distressed  he says,   "I forget to eat my bread."
In verse 9 his grief caused him to "mingle my drink with weeping."
David knew what it is to be distraught, alone and forsaken, but does the right thing in his trials. He goes to the Lord and begs Him to hear his prayers.
Sometimes we do more than just ask the Lord if He's listening, we accuse Him of not listening. In our minds, we know we're wrong. Of course, He  hears us. He's omnipotent and omniscience. We don't even need audible prayers, He knows our words before they're on our tongues.
The problem is on our end.
In reality, we're not doubting His ability to hear, we're doubting His willingness to answer our prayers in our way and our timing.
We don't FEEL He's listening because we want an answer now.
We don't FEEL He's listening because we want our own way.
We don't FEEL He's listening because we asked for a different path.
We need to change our feelings into fact. These feelings come from our circumstances and people on earth, not our relationship with our Savior.
As we identify with David, let's follow his  path to peace through the next chapters in the Psalms.
Psalm 103:1, "Bless the LORD, O my soul, and all that is within me, bless His Holy Name.
Psalm 105:1,  "Oh, give thanks to the Lord! Call upon His name"
Psalm 106:1, "Praise the Lord! Oh, give thanks to the Lord, for He is good! For His mercy endures forever.
Psalm 108:1, "O God, my heart is steadfast; I will sing and give praise…"
Psalm 111:1, "Praise the Lord! I will praise the Lord with my whole heart…"
Psalm 112:1, "Praise the Lord! Blessed is the man who fears the Lord…"
Psalm 115:1, " Not to us, O Lord, But to Your name give glory, Because of Your mercy, Because of Your truth."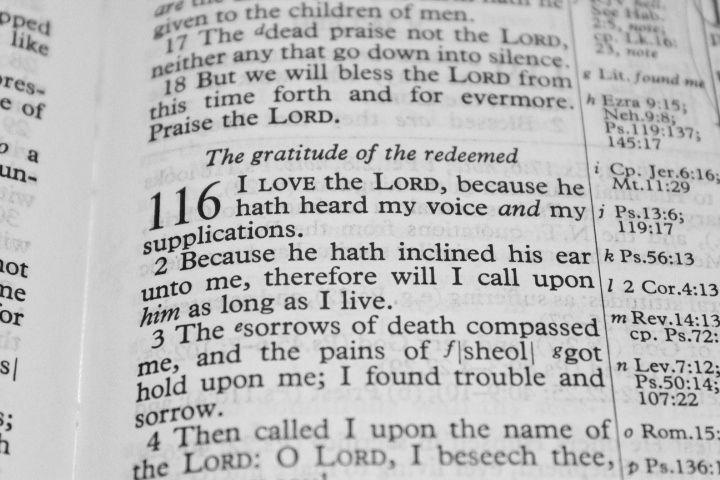 David praised, thanked,  and blessed the Lord.  He willed himself to sing and praise the Lord's Holy Name through his soul distress to the point where David's heart changed.
God did not move. God did not change. God did not open His ears or His heart any more or any less to David's prayers.
The LORD has inclined His ear toward you, trying to catch every precious word you pray ~ He is listening.