At the beginning of the summer I initiate a plan to keep the kids from saying,
"Mom, I'm Bored!"
Each kid made a list of exciting things they wanted to accomplish during the summer. It's called The Summer List.
One  sunny day, when those dreaded words were dancing on their tongues, we checked out the lists, and found something to do.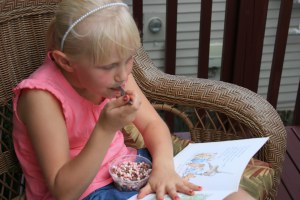 Dippin' Dots. Generic, of course, from Albertsons.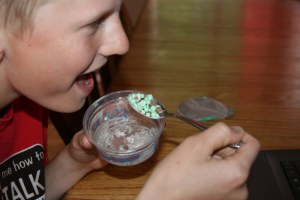 'Cuz it was on The Summer List.