I learned early in my parenting  to pull my stove out every few months and clean the floor. It gets pretty disgusting. I also learned early in my parenting to ask the kids to sweep the floor AND ask them to use the dustpan.
We all learned not to tell our kids to wash their hands, but tell them to use warm water, soap, lather the soap, rinse the soap off and dry their hands on the towel.  Dipping fingertips into running water and flicking the excess water onto the mirror doesn't constitute washing hands.
In my mind, it's way easier to sweep the floor, use a dustpan, and throw the junk away.
It's done. Over. Clean.
My kids didn't agree.  Occasionally, it was easier to flick it under the stove when I turned my back, and a bit more fun. They tried under the kitchen rug, too, but, DUH, they got caught way too quickly with that one. How could they think I wouldn't notice that lump? They thought if the garbage pile was out of sight it was good enough.  The kitchen floor was clean. Mom should be happy.
Depending on where we lived at the time, these little crumbs could attract mice, ants and/or cockroaches.  It wasn't just a finicky mom who had to have even the area under her stove clean.  I was trying to prevent further damage to our food, clothing and health. 
Flicking cheerios under the stove is like calling, "Here cockroach, cockroach, cockroach! I've got a little din-din for you!"
But, kids eventually outgrow childish behavior and I actually have six kids that can use a dustpan.  That's right up there with having six kids that can flush a toilet. Are there awards for that?  Just wondering.
But, anytime we're frustrated with the immature behavior of our children, we can always use the moment to evaluate ourselves at children of the Heavenly Father.  Are we immature in His eyes?
We adults  forget He can see our thoughts.  He knows the words before they're on our tongue.  We might be praising ourselves for not saying them, but we still thought them. We have little frustrations.  We have little sins.  Those things nobody else sees in our lives, because we keep the area they see clean.  
A clean house is important to me.  A clean house is important to the Lord, too, because our house, that is our body, houses His Holy Spirit.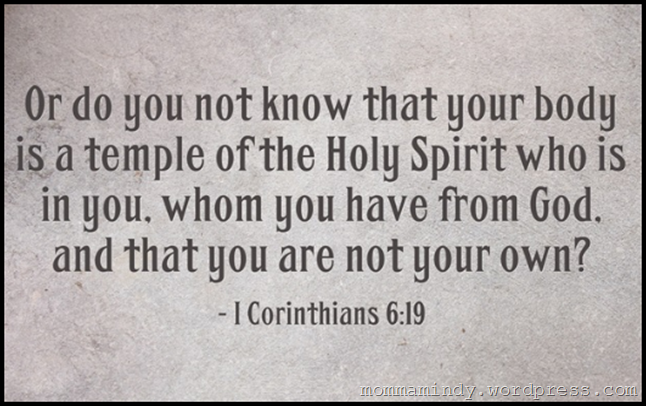 (made with Quozio)
He doesn't want us hiding garbage.  Those little sins can leave us vulnerable to spiritual predators, and open the doors to consequences we didn't plan. Sins of omission (things we should be doing and aren't) and sins of commission (things we shouldn't be doing but are)  both  start as mere crumbs.
Nobody intends to became addicted to substances.  Most affairs aren't planned.  People don't plan to go a whole month without reading their Bible. Internet addictions usually start in harmless ways.
It's time to pull the stove from the wall because having our sins out of sight isn't good enough. 
They have to be out of
our sight,
     our mind,
          and our hearts.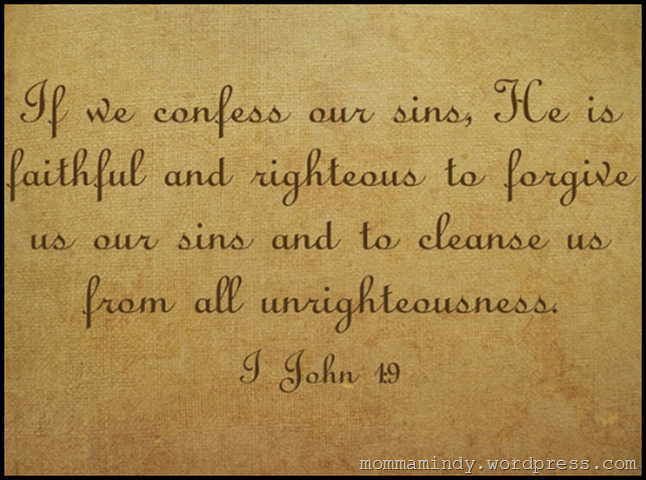 (made with Quozio)
The beautiful thing about cleaning up spiritually?  We just show Him the stuff we swept under the stove, and He lovingly cleans up after us.
We don't even have to use the dustpan.