When we were first married and had young children,
we were in a dilemna about Halloween.
We didn't want to participate,
but also felt awkward hanging around the house
with all the lights off, pretending we weren't home.
Then an older believer told us he used the opportunity to pass out tracts.
For one night out of the year, you have kids knocking on your door.
We decided to follow his example and make the most of the opportunity.
This has been our tradition for years.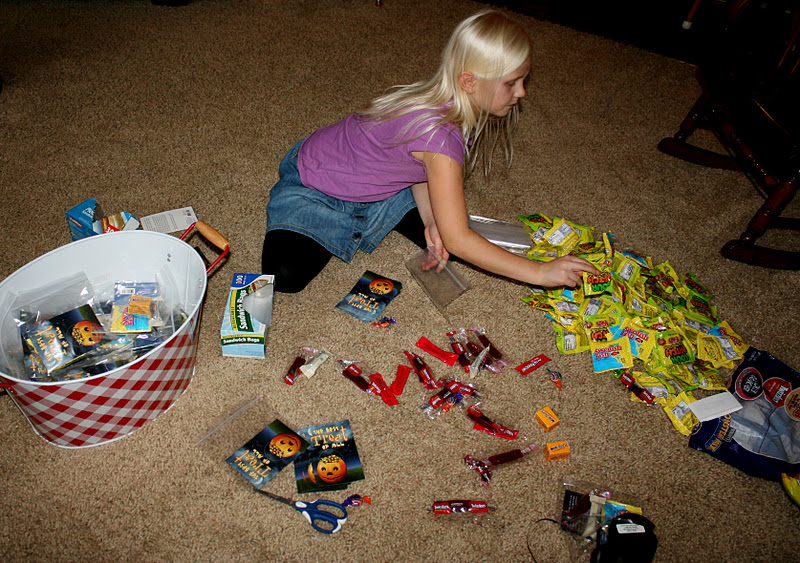 I like to put the tract and the candy in a ziploc bag for efficiency.
I give 2-3 pieces of mid-sized items.
When we first moved into the neighborhood, we had very few visits.
As we've gotten to know the neighbors,
and gained a reputation for giving out a lot of candy,
more kids come knocking.
(I know this because I heard more than one kid say on the way to my door,
"This is the lady that gives out bags of candy!"
I've noticed the bounty is going up,
when we were kids you might get
one little Tootsie Roll.
Now, some people are giving out whole candy bars.
I don't have to go overboard, but I don't want to be stingy.
Last year we had about 80 guests, and we ran out.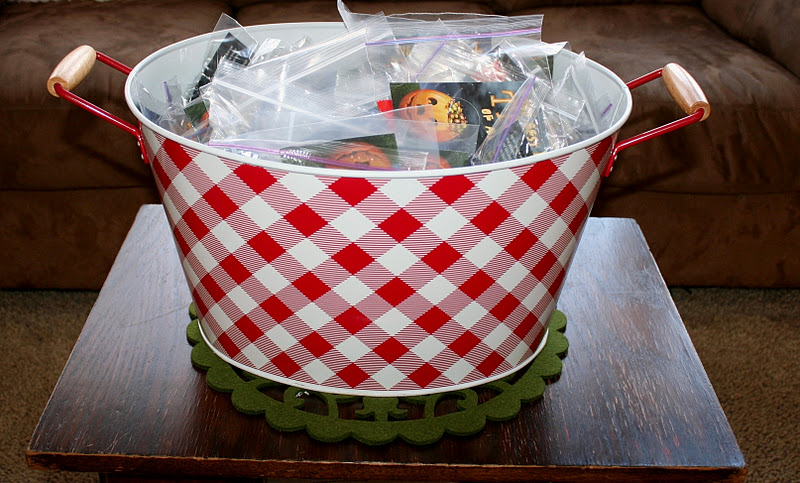 This year I'm making 100 bags.
Some years I've had booklets on hands for the parents
along with special treats just for them.
This is a great Gospel
booklet
to give out,
with common questions people would ask,
and the answers the Lord would give from the Bible.
Is God Speaking?
What is God Like?
Who Am I?
What Went Wrong?
Is Sin Serious?
I've also created other fun Candy Gospel Ideas
I apologize for posting at the last minute.
I should have done this a week ago!
This year you can start small,
just pass out tracts you buy from a Christian bookstore.
If they don't have Halloween themed ones left, I use a cartoon type.
It's important to me that the Gospel is clear.
As those kids come knocking on your day,
pray over them.
You just might be the only mommy praying for that precious soul.
May you help bring blessing to the world's holiday!