The very first murder was over the matter of faith versus religion.
When Adam and Eve sinned in the garden they tried to cover their nakedness with leaves.  It wasn't acceptable. An animal Adam named and lived with in the garden died so the Lord could make clothing suitable to cover. This sacrifice pointed to the coming Messiah.
The Lord instructed his beloved people, Adam and Eve and their offspring, how to worship.  He again asked for a blood sacrifice to cover sins as a type of the coming Messiah. Sins were covered until the Lamb of God would be sacrificed to forgive sin.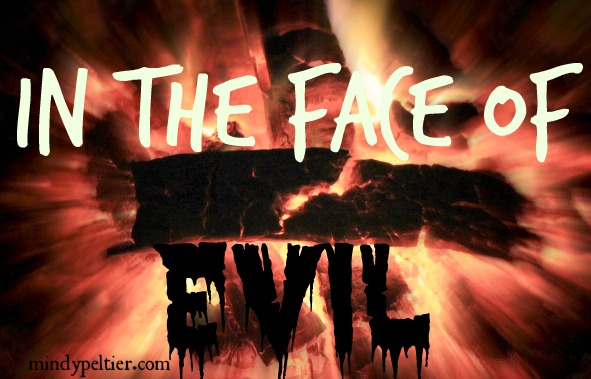 When it was time to sacrifice, in faith and obedience Abel brought a firstborn lamb and the fat. The Bible says the Lord had respect for this sacrifice.
Cain, a tiller of the soil, invented his own way to worship and brought fruit of the ground as an offering to the Lord instead. The Lord didn't respect the offering.
It wasn't because the Lord preferred sheep herders to farmers. It wasn't because He played favorites. It was about faith. Hebrews 11:4, "By faith Abel offered to God a more excellent sacrifice than Cain."
Cain didn't see it that way and was angry. The Lord reminds him that if he would do what was right, he would be accepted. Then the Lord gave Cain a warning.
Genesis 4:7 "And if you do not do well, sin lies at the door. And its desire is for you, but you should rule over it."
Rather than give the offering the Lord asked, sin ruled over Cain and he killed his brother, Abel, committing the first murder.
And killing over religion has continued ever since.
Evil will always be around us. Sometimes it's obvious, sometimes it's disguised as an angel of light and isn't so easily discerned. When evil roars its ugly head and devours innocent lives, we must show Jesus more than ever and let His light shine in the darkness.
HOW TO LIVE IN THE FACE OF EVIL
Love Your Enemy
When the Lord tells us in Matthew 5: 43-48 to love our enemies, he uses the word agape. Agape love, people. A supernatural love that goes beyond affection.  This is hard. In our somewhat twisted world, love has become equivalent with agreement. That's totally wrong. Love is an action bestowed upon all, even those that who do not wish for it or deserve it.
It's love that comes from above. I John 4:19, "We love because He first loved us."
It's the kind of love Corrie ten Boom cultivated towards the Nazi guards while imprisoned at Ravensbrück to keep her heart from shriveling up in bitterness.
I have no respect for humans that kill their enemies, that use women, children, and mentally-challenged people to fight their battles. I have no respect for soldiers that fight civilians and not other soldiers. I have no respect for those who kill women who were raped.
Still, the Lord calls Christians to the highest standard. He calls us to love. What does that look like? How do we act? We will each have to find our own way to love as we pray our way through the days, weeks, months, and years of uncertainty ahead.
Fear Not
You cannot live in uncontrollable fear, worrying about the future. Through each generation the Lord has given Christians what they need to survive the evil of the age. Evil has reared up in many ugly forms.  We need to be wise and discerning about the times, but not be controlled by fear.
Matthew 10:28, "And do not fear those who kill the body but cannot kill the soul."
If you are eternally safe through salvation in Christ, you are safe.
"My religious beliefs teach me to feel as safe in battle as in bed. God has fixed the time of my death. I do not concern myself with that, but to be always ready whenever it may overtake me. That is the way all men should live, and all men would be equally brave."  ~ Stonewall Jackson
Pray Without Ceasing
God answers prayer. We know that. At times we don't walk in that knowledge and practice. What we give to the Lord in prayer we should not take back in worry. With prayer comes the acceptance that events are unfolding as the Lord  causes and allows. He is not surprised.
1 Thessalonians 5:17, "Pray without ceasing."
We need to pray for our families, local churches, and the universal church to have the mind of Christ in how to respond to world events and that the Gospel would go forth.
In times of evil, people automatically turn to the One that is good, our Heavenly Father. They run to His arms knowing where to receive help and comfort. Justin Bieber stopped his concert for a moment of silence and prayed, "God you still shine your light." The Lord uses everything, anything, and anyone. For a few moments thousands of hearts were turned towards the God of Heaven as the One who has the answers. Maybe some will go on and seek Him. Some may open a Bible or find a Bible study.
While evil tears up hearts, pray that Gospel seeds will be sown on the fallow ground.
Actions Speak Louder Than Words
When a need arises from those hurt by evil, Christians should answer the call to help. James 2:20 makes it clear that faith without works is dead. Good works are a natural outpouring because of our salvation, they're not done to achieve favor with God.
In Paris, people opened their homes to people who lived to far away to travel or were too afraid to be alone. As ugly as the evil was, the beautiful response of strangers united in grief was the beginning of healing and unification.
We don't know what is ahead and how we will be able to help, but Christians should be ready.
Living Sacrifices to God
This is the title of Romans 12 in my Bible. It begins with a very familiar verse. "Present your bodies a living sacrifice, holy, acceptable to God, which is your reasonable service."
After a chapter of admonition on using your spiritual gifts and meeting needs, do you know how the chapter ends?
Romans 12: 21, "Do not be overcome by evil, but overcome evil with good."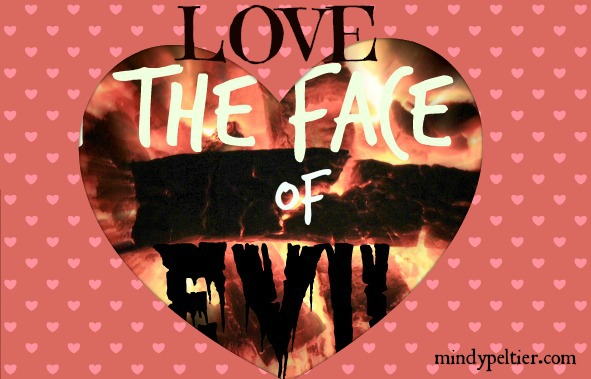 We will always have evil.
We will always have a calling to love and live our faith in the face of evil.