In the Scriptures the number 8 is the number of new beginnings.
After the Lord created the world in seven days, a new week began on day 8.
Eight people entered into the ark by faith. It was a new beginning for mankind after the flood.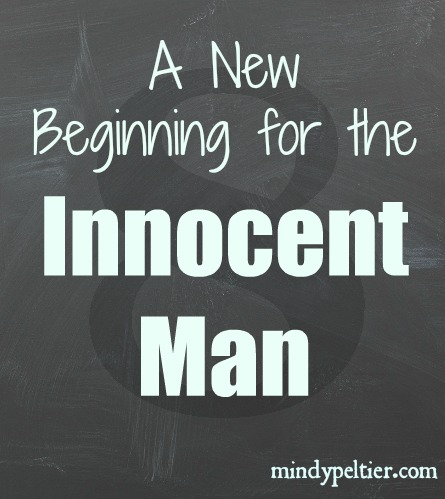 We have a new beginning in our lives, as well.
The Honorable Judge M. gave the Innocent Man an 18 year sentence, 8 incarcerated, 10 on strict probation.
It is a harsh sentence, especially for someone who doesn't deserve to be behind bars. Although the judge spent 45 minutes talking about the Innocent Man's good character, based on his lack of ANY police record, no drug or alcohol abuse, and many letters written to the judge in the IM's favor, he had to stand on the jury's guilty verdict, and give the time demanded the crime.
The Innocent Man called tonight.
He had some tears, but mostly resolve to stand firm in the Lord. He's determined to be a good testimony, to continue to be faithful in prayer for those he loves dearly outside the prison walls, and not waste his 8 years.
He misses his loved ones so much and we know how much his family will have changed in those years. He'll miss graduations, weddings, and babies. He'll miss picnics, vacations, and family squabbles.
Eight years is a long, long, long time.
It's a very long time.
But it is the time the Lord chose; the number  8 is the number of new beginnings.
We will continue to walk by faith, trusting in the plan the Lord will reveal day by day.
We choose to believe God is sovereign.
We choose to walk the next 8 long years by faith.