People love to command others to relax. You might hear things like ~
"Lighten up, Francine."
"Hang loose."
"Chill out."
"Take a chill pill."
"Loosen your rubber bands."
"Don't get your knickers in a knot."
They're trying to keep you from having a heart attack or an ulcer,  by encouraging you to not let life affect you.  To face stress without getting stressed. To deal with life. We all want to live stress free, we don't always know what that looks like.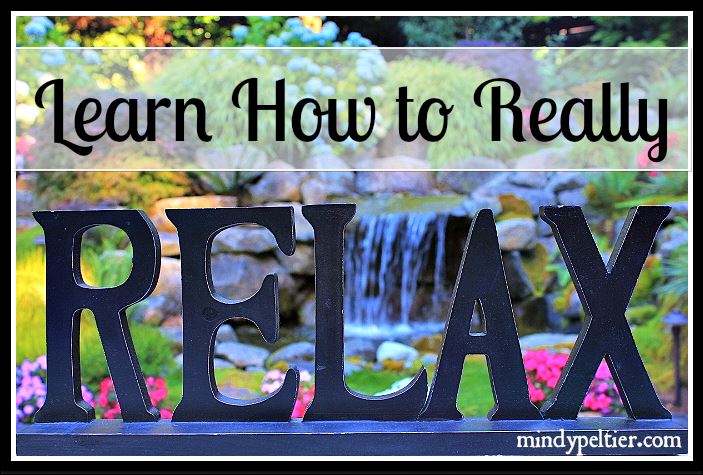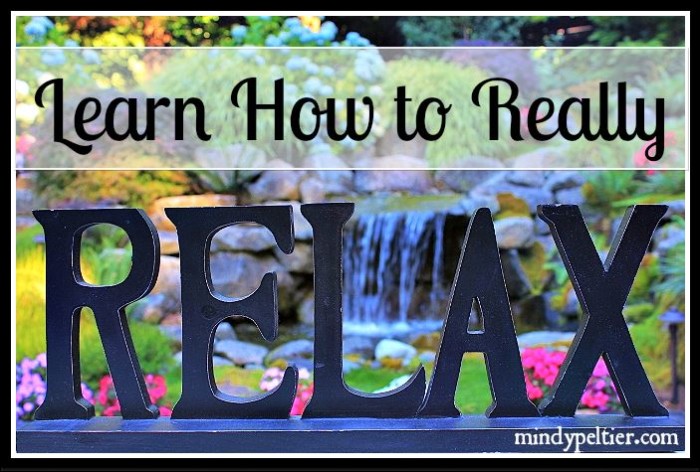 In a movie scene a tense driving instructor is bracing himself in the passenger seat while a petrified teenage girl is behind the wheel.  As she screeches her starts and stops and bounces the guy around in the mini van,  he commands, "Relax.  Relax!  RELAX!"
The instructor's walk and talk proved he brought stress into the vehicle and that kept him from doing his job.  He was paid to teach inexperienced, nervous, clumsy teenagers how to drive.  Part of that job included relieving her stress, not adding the burden of his own personal stress. The fault was the instructor's, not the driver's.
Are you reacting to the stress in your memory or the stress in the moment? 
We don't always snap because milk was spilled, but because we were preoccupied with something else.  The toddler merely interrupted your worry, they didn't cause it.
We don't get frustrated just because someone took our parking spot, I mean, who does that, OK, I do, but it's because I was already stressed. There are ways to unload the burden of stress so you can react to life with faith and calmness.  
You can loosen your own rubber bands when you ~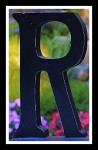 Realign Expectations:

We get  uptight because we expected a certain input and or output from people and circumstances. We might have expected certain behaviors or progress.  If  expectations were unrealistic or not clearly defined to others, we will be disappointed. 
I still secretly wish my children would perform their chores without being asked.  After all, if it's their job 365 days in a year, and they've been doing it for ten years, shouldn't they be on autopilot by now?  No.  Keep asking, keep reminding, but be realistic. It won't click until they're telling their children to hang up their coat, make their bed, shut the fridge, and not wipe boogers on the wall. 
Working with adults can be the same.  If you expect too much, too little, or don't clearly define your expectations, you will have unfulfilled expectations, and therefore more stress. When working with others, set realistic expectations, express them clearly, and plan a mature plan if expectations aren't met.

Encourage Yourself:
David had to do this.  Remember, the David who was pursued and tried to be killed first by the king then later by his son?  The David who had to flee his home and  hide in a cave?  He learned the art of encouraging himself in the Lord.  He reminded himself of God's promises and dared to believe  God would deliver him. In all his circumstances, David took time to "encourage himself in the Lord his God." 
You invest in others in your life, don't neglect your own soul.
Love:
What does love have to do with relaxing?  We love people, but don't always invest in those relationships.  Relationships that aren't nurtured can add stress to our lives.  We do our kids' laundry and cook for the them, but it's easy to forget they are out priority, not the house. We can take our spouses for granted.
 Love is the best motivation and inspiration for our daily service.  There's only one thing we can take to heaven with us ~ people.  Everything else will be left behind.  Don't bury relationships in the shifting sand of business, hobbies, and wrong priorities.  Daily express love with words, kind deeds, and affection.  Invest your love in people to clearly focus on what is really important.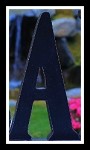 Accept Unchangeable Circumstances:

There are times we have to adjust to new physical, mental, or financial limitations.  We have new circumstances that demand all our faith to survive.  We can't cure our own health problems, we can't raise the dead, and we won't win the lottery.  We need to accept by faith the Lord allowed our circumstances, then find the help and hope we need to endure. But, you can't endure with faith until you accept.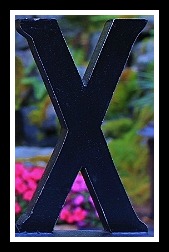 X Marks Your Time:
Cross out time on your calendar for you.   Make time for things you love and things that set your creativity free. As much as we all love having a clean bathroom,  when we look back on our life, we won't wish we had cleaned more.  We'll wish we had read, sewed, hugged, crafted, laughed, walked, hiked, learned, loved, planted, and created more. Mark time for things and people you love in your calendar.  You'll have more enthusiasm and inspiration to face duty. 
It's time to lower your own stress by learning to relax.
Relax. Relax! RELAX!