It's that time of year.
School has started,
the winter rains will soon be a guest who always overstays his welcome,
and we'll be inside a lot.
We like to get in a few nature walks before umbrella season.
I don't have a book, I don't have a curriculum,
I don't have a Science journal.
I feel pretty good about just getting outside
with two shoes that are the same
and a child whose face is wearing less than half their lunch.
Last Spring I found a shelf with a lot of neat compartments.
I put it on the fireplace mantle – empty.
It sat and waited and waited and waited.
When it probably gave up hope of ever being something useful again,
we went for a walk.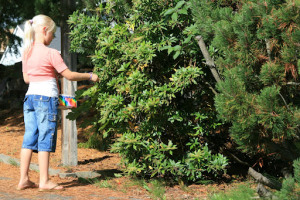 A tisket, a tasket, a rainbow-striped basket.
We were looking for mostly seeds,
discussing how each plant
 gives off seed to produce more  plants the next season.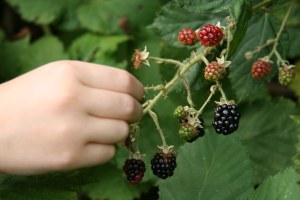 Some seeds were good to eat.
They didn't make it home to the shelf.
While she was picking blackberries,
I was enthralled with the rotting, mossy fence.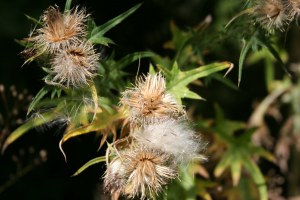 What a great plan – all plants can replant themselves.
Genesis 1:11
Then God said, "Let the earth bring forth grass,
the herb that yields seed,
and the fruit tree that yields fruit
according to its kind,
whose seed is in itself, on the earth";
and it was so.
The ol' timers in Minnesota said you can always predict winter's ferocity,
according to the mulberry bushes.
Lotsa' mulberries, lotsa snow.
Not many mulberries.
Lookin' like a mild winter in the PNW,
if this is a mulberry, that is.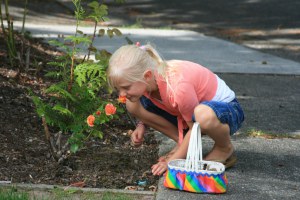 You got to stop and smell the roses
You've got to count your many blessings everyday…
Each square holds a treasure.
The accent on the left is a present from Beka.
She was hiking in the mountains of Montana,
and fold this old steel can.
How well she understands her Mom's obscure taste.
As the sun shines and allows time outside,
we continue to add treasures to our shelf.
Every seed shows the wisdom of the Lord
in replenishing the earth.
Each of us that know Christ as our Savior,
carry the seed of the Word within us –
seed that can be spread and grown into new believers.
May we be as proliferate as dandelions,
the plant that is determined to take over the world.