There are squatters in my body, three tiny thyroid tumors that have been trying to stake a claim for three years.
I refuse to give up any more territory. They took my thyroid, a few dozen lymph nodes,  my strength, my stamina and a few years that remain a blur.  They can't have anything else.
Every six months, I  go in for blood work. (If ya' wanna brief history, you can read here.This is my third round of cancer.)
Every six months, it takes so long for the doc to call me back, it's almost time for the next round of testing.  I keep telling myself "no news is good news," but it can be just a little frustrating.
I look normal.  Most people forget what lurks, but I can't always forget.  One of my endocrinologists told me that when he first started in practice, they weren't concerned themselves with tumors under 5cm.  Now, thyroid tumors are tiny, tenacious and invasive, as I've learned.  As soon as we cut out a few tiny tumors, more grow. So, we quit cutting and started starving them by increasing the thyroid medication.
Because if they grow, they can spread through the blood vessels to the lungs, liver or bones.
But, living in a constant hyperthyroid state isn't easy, but the key word there is living. I've lost so many friends to cancer, I feel guilty even mentioning my symptoms.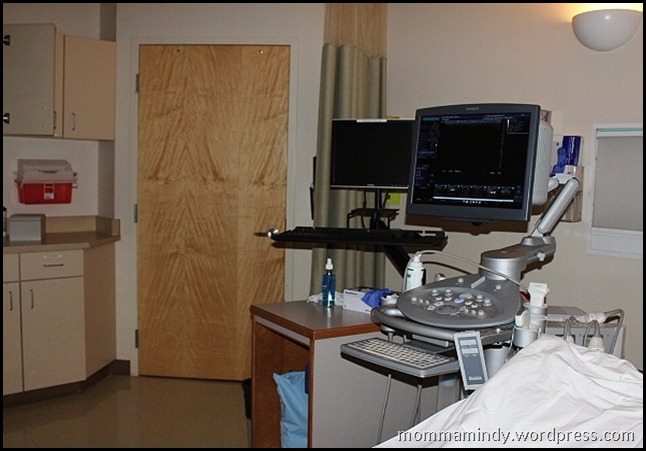 In August I had my sonogram. It's always a little nerve wracking, because I know the results, if I ever get them,  can be life changing. After the tests, the technician leaves the room for a consult with a doctor. I stare at the door and wait for her to return.  If it's bad news, we do more tests.  If it's good news, I go home.  She can't me the whole news.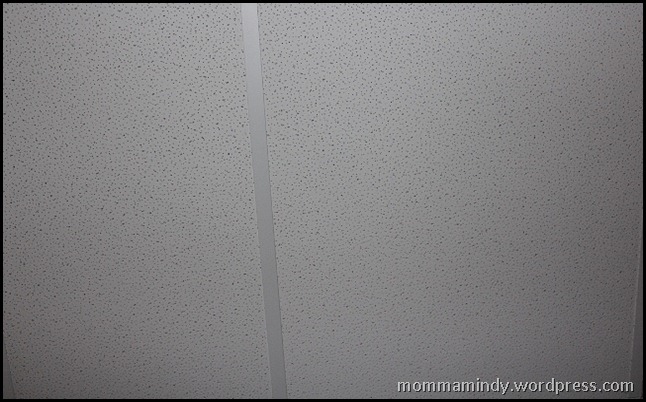 I wipe all the gooey sonogram jelly off my neck, then stare at the ceiling.
And I pray.
They put this pic on the wall to entertain patients.  I stare at is and long to straighten it out.  The little warping action was bugging me.  Nope, thyroid cancer doesn't cure OCD, but it definitely knocks it down a few notches.
The results are finally in.  The little sticker is 1 cm, to give you a visual. 
The black dot in the middle is the size of the tumors in 2009 and 2010, .5cm.
The black dot on the far right is the size of the tumor in November 2011 AND November 2012.
Yep, a teensy-weensy tinier.
That no news was good news.  Tumors had NOT grown and there were NO thyroid antibodies in the blood.
Doc says if I have another clear year, we can take my thyroid medication down a notch.
In other words, a year from now, I might be able to sleep through the night more than once or twice a week. 
Someone might be able to drop a book without sending me to the ceiling.
I might be able to eat dinner and not feel hunger pains at 2am.
If I look to the future agonizing over the potential spread of the cancer, I live in fear.  If I look to the future with false confidence that the tumors will go away, I could experience faith-shaking disappointment.
So, I live in the day.
And today, the tumors are a teensy-weensy tinier.