Our kids don't look like us.  We didn't look like our parents.  Our parents didn't look like their grandparents. Sometimes we want our kids to look like us, and it takes much…..umm…..conversation…wisdom….patience…for kids and parents to come to a meeting place where the child is allowed to express their generation and the parent is allowed the right to veto extremes. Every family is different and sets their own standards. 
A tongue-in-cheek view into those future potential discussions  about two decades from now…
10.  Pull down those pants right now. If I don't see at LEAST two inches of underwear, you're not going to school today. Learn to wear your pants and belt like a man.
9.  I don't care if nobody else has a tattoo. You're getting one. That's final. You might be the only kid  with a tattoo, but you have to learn to stand alone. Be a leader, not a follower.
8.  I'm concerned that you're not spending enough time online. You're always outside pretending with sticks and dirt or riding your bike. Can you please do something more productive with your life?
7.  When I was your age, I already had five piercings. I just don't understand you kids today. Is it because your friends aren't piercing? Are they putting pressure on you to not pierce?
6.  Clothes with no holes?  I don't know if I'm comfortable with that style.  Aren'tcha'  kinda' overdressed  for school?
5.  Comb those bangs over your eyes.  It's redonkulous to show your whole face.
4.  You call that music? Nobody's screaming. It's just a bunch of guys harmonizing.
3.  Your mom and I are worried about you. You're 18 and you've never colored your hair purple, green or even red. Are you sure everything is OK? Is there something you're not telling us?
2.  Why do you wear such boring colors of nail polish? It's kinda' drab. Are you sure you're not depressed?  Do you wanna' borrow my orange polish? Black? Lime green?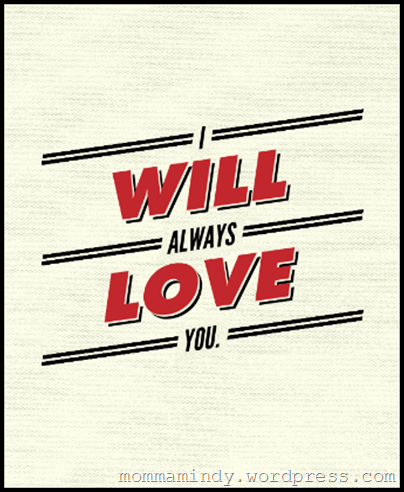 1.  No matter where you go, the choices you make, what you look like, I will love you, the way my parents always loved and supported me.