I've always loved pockets.  As a little girl, pockets were useful for hiding my money from brothers hungry for candy.  As a teenager, I always had a wide-tooth comb tucked into the back pocket of my jeans for a quick fix to my Farrah-do.  As a mom, pockets are a collect-all for random items picked up that needed to be put away.  It isn't unusual to find a Lego man head, a safety-pin, or a Barbie shoe tucked into my jeans or cardigan pockets.
When I found pocket charts at Wal-Mart years ago, I knew I'd found my perfect teaching tool.  I immediately thought of a lot of cool learning activiities I could tuck into those clear plastic pockets.  When I found a pattern to make a collapsible stand out of PVC pipe  for my pocket chart, I knew life couldn't get any better.
For Rebekah's Kindergarten year, a hanging pocket chart was an easy way to teach months of the year, days of the week, number and letter sequence, spelling and math facts.  Free printables for Homeschool Creations by Jolanthe. I'm thinking about using her ABC Verse Flashcards for Sunday School next year!
I keep one of the standing charts in my Sunday School room for Bible memorization work. The other is in the attic, ready to travel.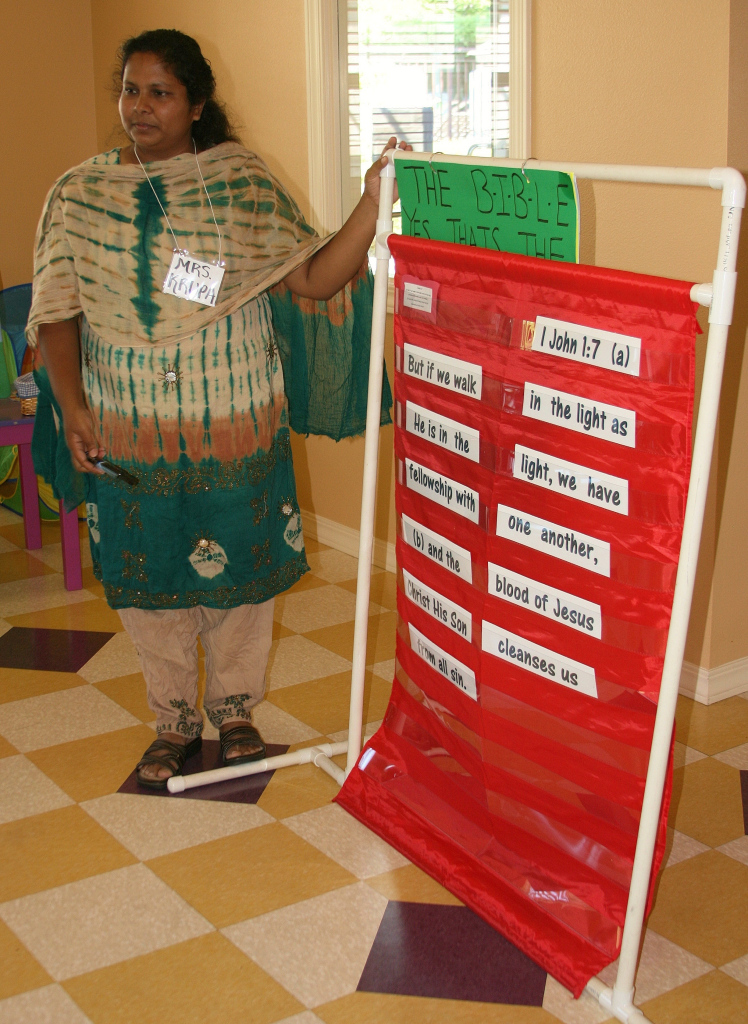 During our Vacation Bible School at an apartment complex two summers ago, Krupa worked with the kids during Bible memory time.  The standing chart was easily assembled for each day, then disassembled and the pieces tucked into a drawstring bag I'd sewn.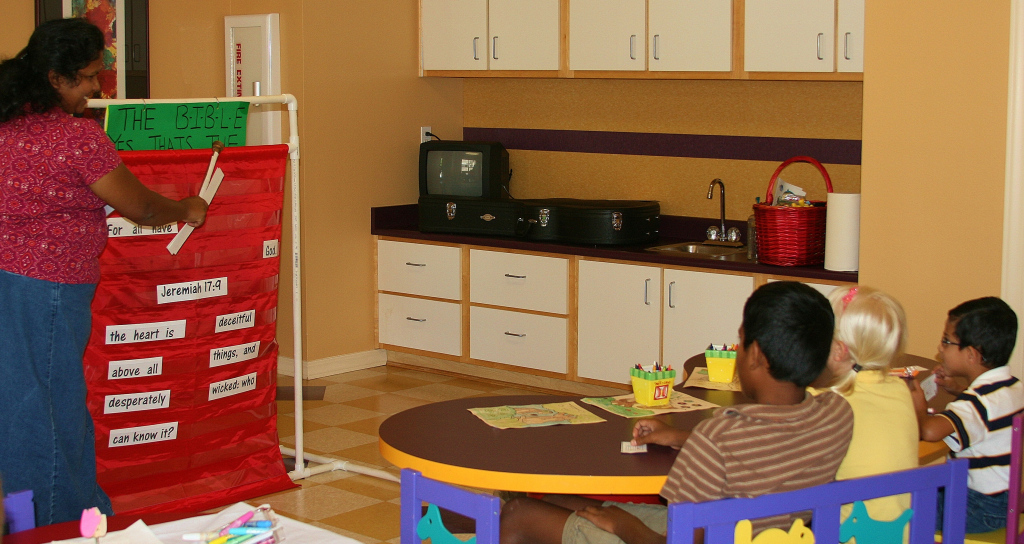 The verses were printed  onto cardstock, then cut into words and phrases.  Of course, we had the kids learn the verse that led to my salvation!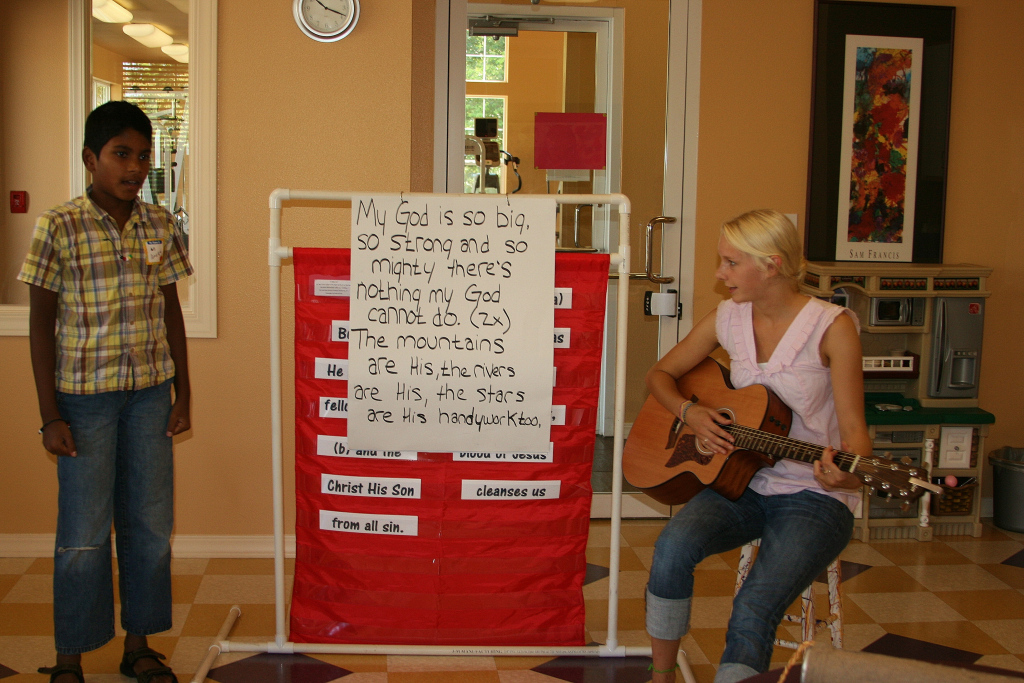 On a whim, we cut cut the side pipes and added another crosspiece, so we could hang our music from the top piece. There isn't always access to a Power Point projector or even it's ancient predecessor, the overhead projector, so old fashioned poster-board  comes in handy.
This could easily be turned into a puppet theater by putting the crosspiece across the middle and adding a curtain to the top.  Wouldn't that be fun?  How would you embellish this pocket chart and stand?  How would you use it?
Even though I look at this and think…..
"I should really hem that pocket chart."
"I wonder if I could spray paint the frame, or at least get rid of the blue lettering?"
….I know it has served it's basic purpose well.  We've used it to help kids memorize the life-changing Word of God.