The other day, I
blogged
on about my broken heart.
Today, I'm reminded –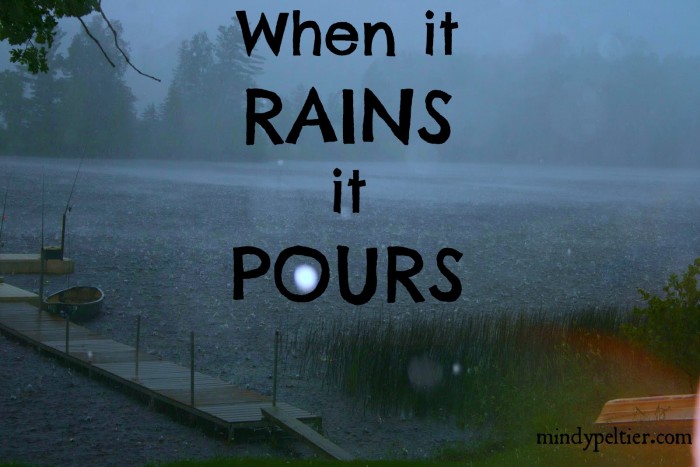 I was gathered at the kitchen table with my two youngest children, praying at the exact time prayer was needed
 for our initial, heart-breaking trial.
The phone rang. Another serious  was born that our family would have to endure.
A chorus we sing at Bible Camp reverbrated through my soul-
"When troubles and sorrows multiply,
I won't ask the reason why,
Strength is mine only heaven can afford.
In the arms of sweet deliverance,
gunna' lay my heavy burden down,
and with my Lord I'll abide…
When at last my travelin' days are done,
In the land somewhere beyond the sun,
In the arms of sweet deliverance,
In the arms of sweet deliverance I shall rest by and by."
We are too tired to weep, too busy praying to sleep.We are minute by minute depending on the Lord for strength and deliverance.
The best part of the rains?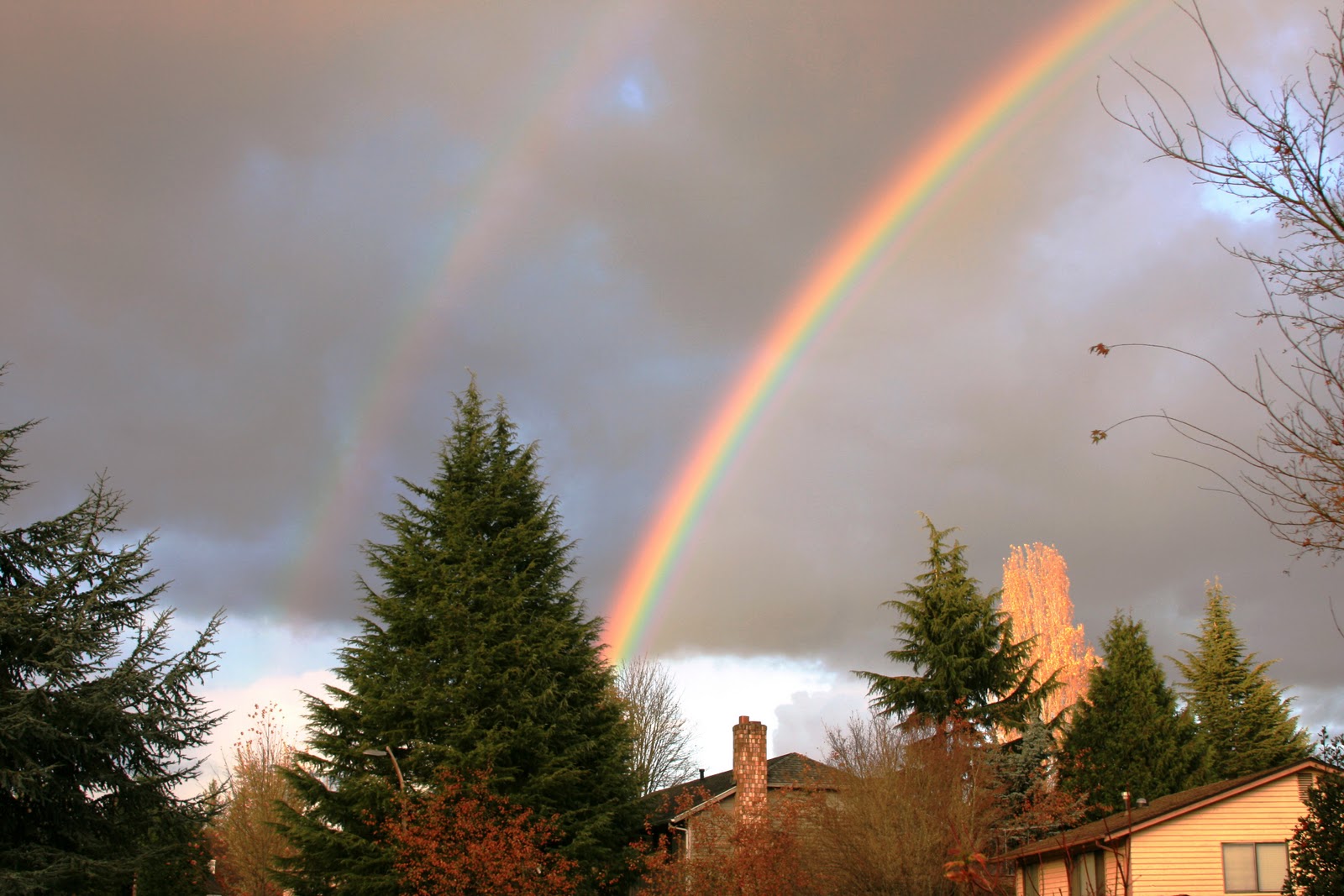 They're followed by rainbows.
We're living for the promise of the rainbow, upheld by the victorious right hand of our loving Lord and strengthened by the prayers of His beautiful people.
Please
keep
praying.
The Lord gave both my husband and I the same verse this morning when we awoke feeling the burden is too great to bear.
Matthew 11:30
For my yoke is easy, and my burden is light.
So, we're learning to lay that burden down, but still waiting, praying and pleading for Sweet Deliverance.