It takes a lot of work to prepare for vacation.
It can be so much work,
you can actually begin to wonder
why are you taking a vacation.
Silly –
'cuz you need a vacation from the effort it took
to prepare for your vacation.
We had never taken a family vacation
that didn't include traveling to see friends or family members.
Scott planned a trip for the family to
the state that is a group of warm, tropical islands.
Last minute preparations were huge for the whole family.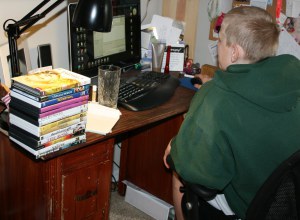 Jon was responsible for burning movies onto the Zunes.
Without being asked, Rebekah went downstairs
and helped out with laundry.
Dad packed for himself.
Men make me a bit crabby and jealous.
It took him 5 minutes.
He doesn't worry about his clothes matching.
He doesn't have to accessorize.
He just throws random tops and bottoms in
the suitcase and he is done.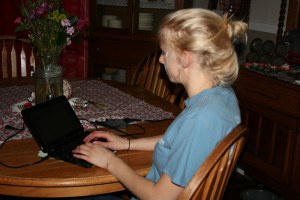 Grace was cramming in more homework before her one week vacation.
Beth had to do some last minute mending.
When I go on vacation,
I'm not just preparing to go,
I'm preparing to return.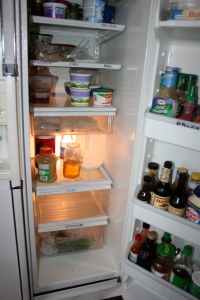 We ate the food in the fridge,
so we could return to it empty and clean,
ready for the trip to the grocery store.
I always empty all the garbages in the house
to keep down odors and pests. 
As we prepared for this long-awaited trip,
I thought about the Biblical idea of rest.
Even the Lord Jesus took time away from everybody else,
for prayer and meditation.
Sometimes, he took the disciples.
Matthew 14:13
 When Jesus heard of it, he departed thence by ship
 into a desert place

apart:
Matthew 14:23
And when he had sent the multitudes away,
he went up into a mountain

apart

to pray:
Matthew 17:1
And after six days Jesus taketh Peter, James, and John his brother,
and bringeth them up into an high mountain

apart,
I heard a preacher once say,
"If you don't come apart,
you will come apart."
After a year of dealing with work, homeschooling,
my third bout of cancer, a water-damaged floor,
and all the daily stresses of being a wife and a mommy of many,
so we wouldn't
We were just blessed,
to be able to