I grew up with generations of extremely frugal women.
Remember that squeezing a penny so hard a booger comes out of Lincoln's nose?
Yea, well, that's the kind of amazing women I spawned from.
Not only frugal, they were creative and could make anything, really.
Mom and Gramma could cook up a tasty dinner out of almost nothing.
She even sewed a new top for a pop-up camper when we were kids.
Uh, HUH! She did!
She figured it was cheaper to buy canvas and ribbits,
as we kids called rivets, and replace the failing one,
than to buy a whole new camper.
She made piggy banks and paper dolls out of bleach jugs.
She made hats out of pop cans and yarn scraps.
She sewed doll clothes from scraps.
Her mother was also frugal and creative,
and we have adorable little panties that say"sugar" on the rearie
just to prove it.
Gramma was known for her quilting and crotcheting abilities,
each kid and grandkid have items to prove it.
We have piles of Christmas ornaments carefully
crafted with a bajillion sequins.
How could she sit still so long?
So, with this long line of amazing, talented, creative and frugal women
lining up for generations behind me,
sometimes I have a hard time…..
There's not a bleach jug that goes into the garbage
that doesn't make me cringe.
Last year, I actually cut that thin strip of bleach jug from the middle,
and laid it under something heavy in the garage to make it flat.
I was pretty sure I was going to make paper dolls,
just like my mom.
I threw it out this week.
It's so not gunna' happen!
I long ago lost that feeling of anguish over throwing out bread bags,
but not washing out ziploc bags makes me kinda nervous.
They can be washed in the washing machine and hung to dry,
as long as you don't use them for food again.
I also realized you can just buy a new box.
the guilt just grew leaps and bounds.
Do you know people actually make stuff out of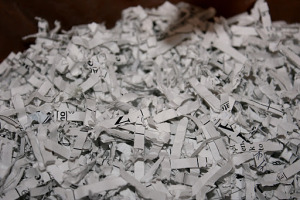 Frugal people have
uses for that stuff
.
I hate wasting things.
But, I confess, week after week
I still throw out my dryer lint and shredded paper.
Guilt taunts
"waste not, want not"
"what would your gramma say?"
"waster, waster, waster!"
There are things I don't want to ever waste,
as advised by my husband's mentor, John.
He loves to encourage us,
"Don't waste a good trial."


Trials have a spiritual purpose in our lives,
or the Lord wouldn't have allowed them.
James 1:3-4
"knowing that the testing of your faith produces patience.
But let patience have its perfect work,
that you may be perfect and complete, lacking nothing."
Throw out the lint and shredded paper,
but look at the trials with new light.
What can the Lord fashion in your life with these struggles?
C'mon,
waste not, want not!