I've adapted my own concept of a Happy Place. Leaving out the Zen, enlightened, and mystical schools of thought, I think of it as a place you visit in person and revisit in your mind to create tranquility in body, soul, and spirit.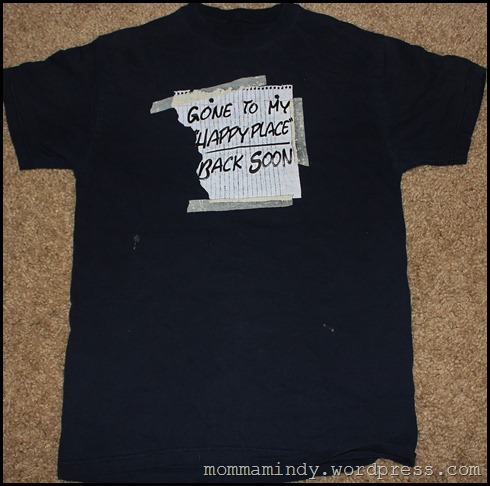 (My favorite t-shirt  EVER bought by dear friend, Kirsti)
During hard times, you borrow from  past happy  to face present unhappy using
These things evoke a time and/or place  we felt loved, secure, and peaceful. It reminds us that life isn't always hard, painful, and grievous. You soothe your heart and mind with what soothes you  best. It doesn't take long, either. You look at a few pictures, listen to a song, or rub a smooth stone between your fingers.
My Happy Places are usually outside places.
Any place in Montana is a Happy Place. A sagebrush, Prickly Pear cactus, or a Ponderosa pine tree brings back the contentment and joy of a wonderful childhood. Because I was happy in Montana, Montana makes me happy.
Any crick (that's "creek" to you non-Montanans) I can stick my feet in, no matter how quickly my toes freeze from the melted snow, is a Happy Place. Actually any place with water is a Happy Place. Let me clarify, outside water, not a flooding toilet or broken pipe,  kinda' water.
Any place with rocks to pick can be a Happy Place. Not picking rocks out of fields like the farmers in North Dakota, but the "Look! I found an agate!" kinda' rock picking.
My house is scattered with rocks, branches, sea glass, shells, and driftwood I've collected from waterside visits.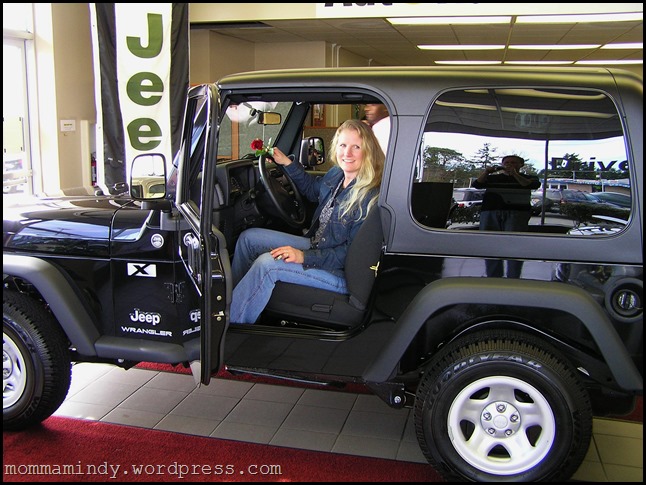 My daily Happy Place is my Jeep. In fact, that's her name. When Scott and I celebrated our 20th anniversary I'd just finished my first year of thyroid cancer treatment, (surgery, radioactive iodine, and Hyper-Hell) and had suffered a miscarriage. He surprised me and bought my dream vehicle, a Jeep Wrangler.  I wasn't thrilled because of the dream-come-true vehicle,  I was thrilled because I was married to a man who made my dreams come true.  He loved me and supported me through the hardest year of my life.  Climbing into my Jeep is like climbing into his love.  It surrounds me.  It keeps me safe. 
But, more than Montana, a mountain stream,  a beach full of agates, and more than my Jeep, there's a more beloved place.
The Lord invited Moses up the mountain to talk with Him. Moses couldn't look directly on Lord's face, but Moses could hear His voice and be in His presence. The Lord told Moses,  "Take your sandals off your feet, for the place where you stand is holy ground."
It was holy because the Lord was there. I'm in awe that today we can still enter into the Lord's presence.  We don't have to follow any ceremonies, climb a mountain in sandals,  or enter a special building. Our faith in His Son gives us full access to the holy, mighty, Heavenly Father, anytime, anyplace.
I can be in His presence when I'm in Montana, wading in a mountain stream, picking rocks on a beach, or driving in my Jeep. 
I pray, He listens. 
I ask, He answers. 
I confess, He forgives. 
I weep, He comforts.
My Happiest Place is when I am in His presence.
Where are your physical, spiritual, and/or emotional Happy Places?