A lot of women get up and make delicious breakfasts for their company.
I get up.
Years of living with cancer changed my view on life and my definition of hospitality. I've learned to accept my limitations.
If my guests haven't stayed overnight in my home before, I casually let them know that if I haven't slept well I won't be up early. (If I've had insomnia, I may need to sleep until 8 or 9am)
Guests are shown where everything is in the kitchen, the bathroom and the linen closet, so if I can't meet their needs, they can
Help Themselves.
The theory behind hospitality is making people welcome in your home. You can wait on them hand and foot and still make them feel uncomfortable. You can also make them feel comfortable making their own breakfast in your home.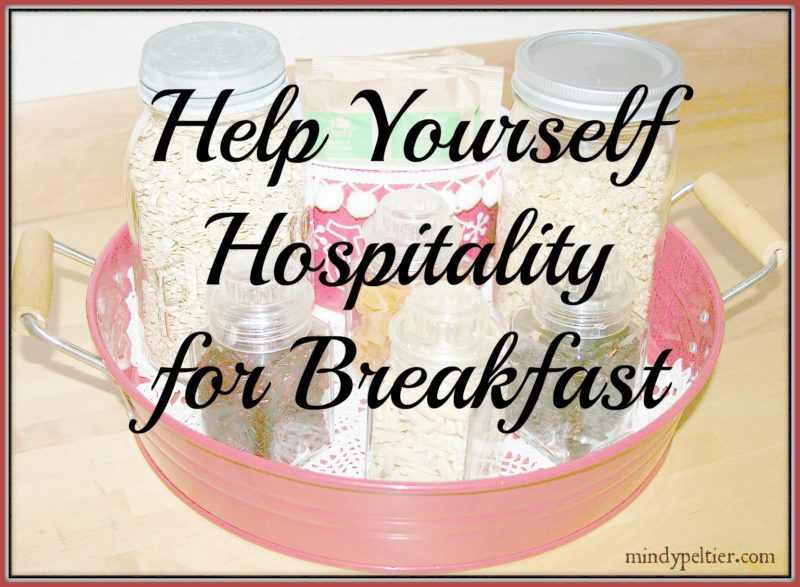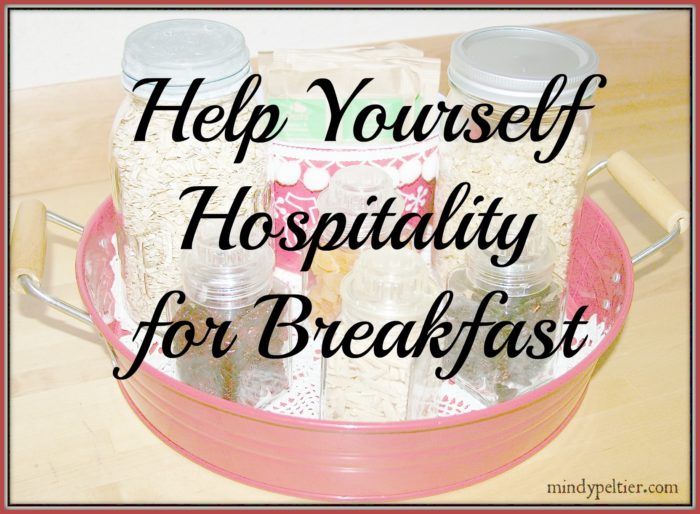 Mornings come too quickly.
Especially during the holidays.
Especially if you've been up talking with relatives,
drinking decaf,
watching holiday movies,
wrapping presents,
or reading a good book.
It's hard to be up-and-at-'em early in the morning, with a house full of early-rising old, I mean experienced, people.
I like to have things out and ready, so if I'm not out in the kitchen, my guests feel comfortable
Helping Themselves.
I start with one jar of regular rolled oats or steel cut oats for those healthy on-a-diet kinda' guests.
Add one jar of Trader Joe's low-fat vanilla and almond granola.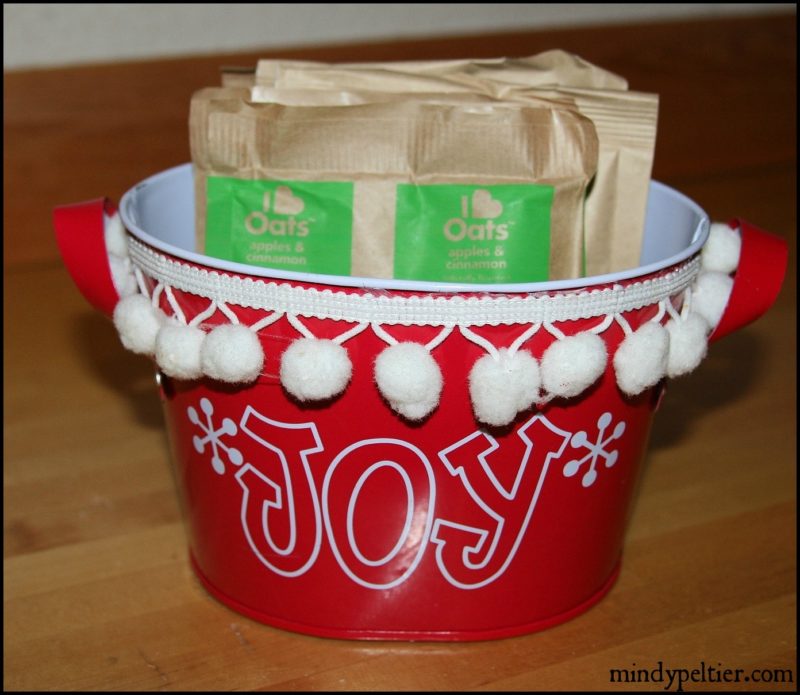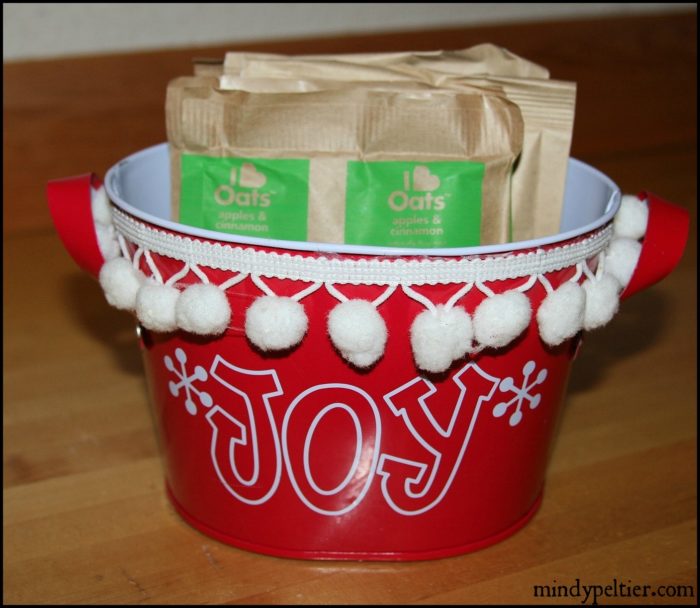 Add one tub of instant oatmeal packets of various flavors.
I try to find ones that are low in sugar, but it can be a challenge.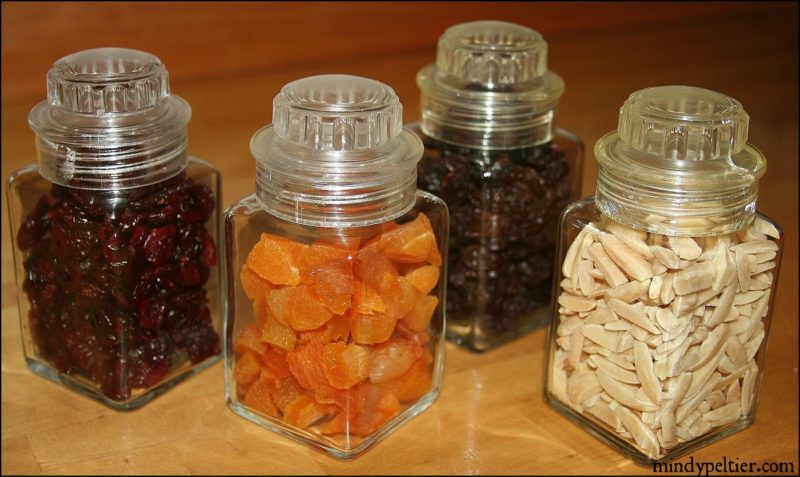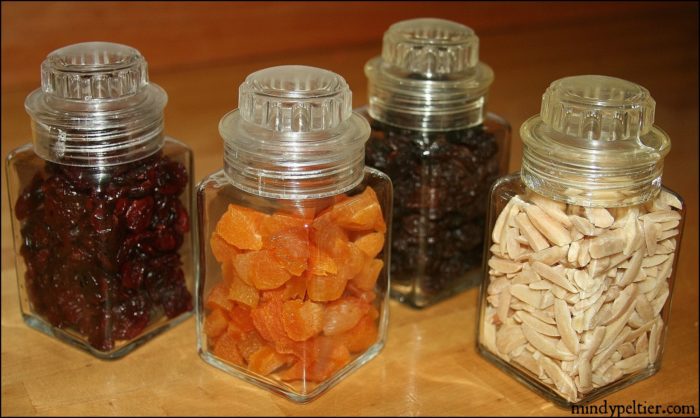 Take jars from your craft room, wash, and fill in with healthy mix-ins for the cereals.
(L to R) I have dried cranberries, dried apricots, raisins, and slivered almonds.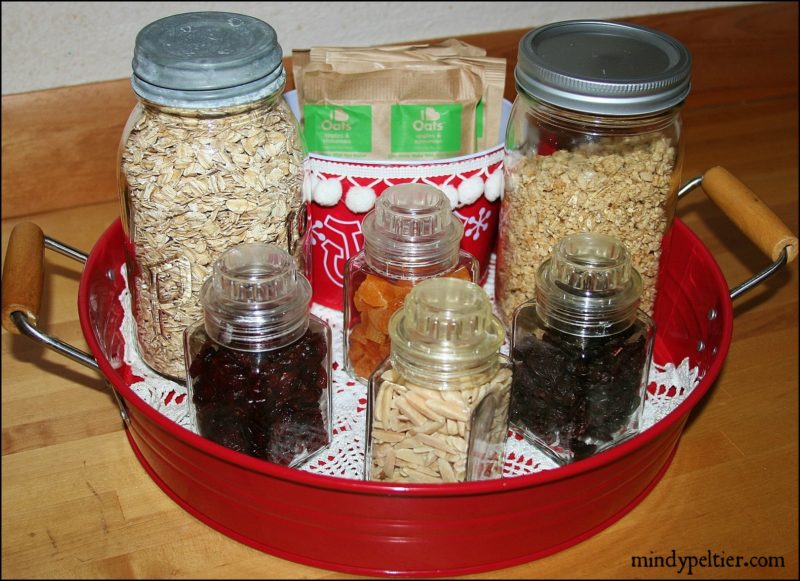 Display on a tray with a doily and you're almost ready for breakfast.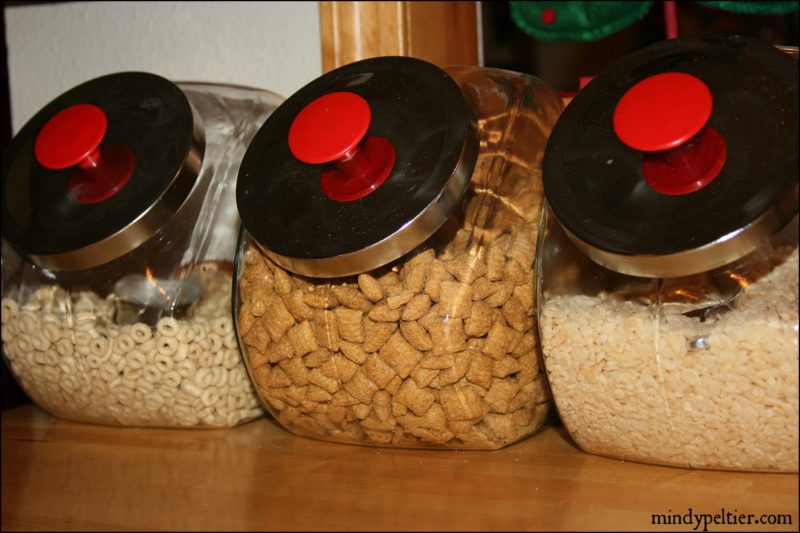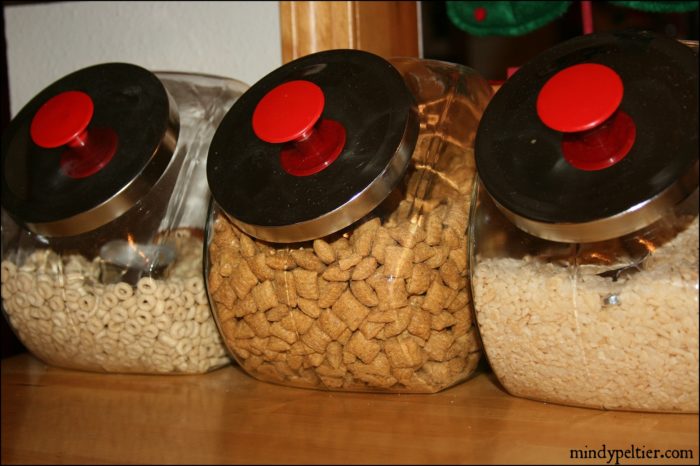 These three jars were always on my counter filled with cold cereal when my children were at home.
I was tired of having so many opened boxes in the pantry, spilling and getting stale, so this was a pleasing solution for all of us. The oldest daughter now uses them for her children.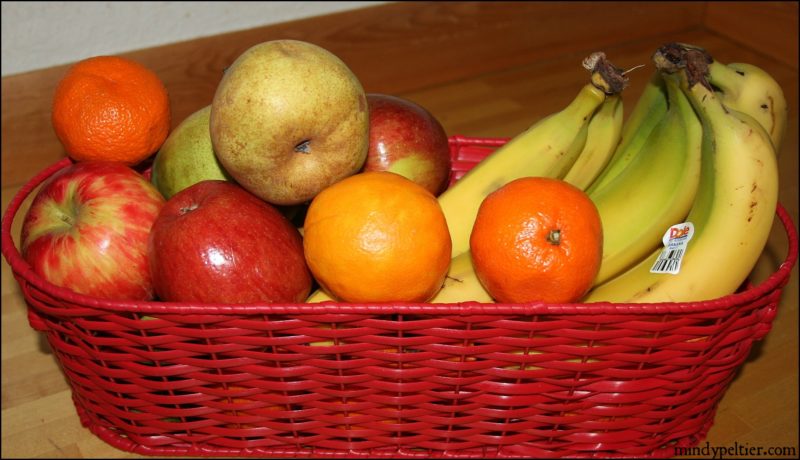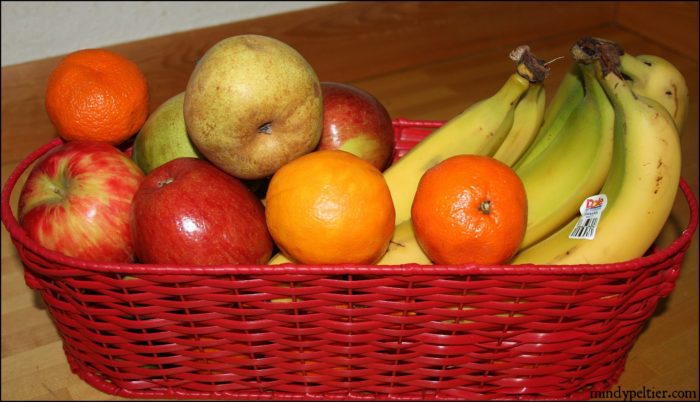 This is another standard on my kitchen counter.
In our early years of marriage, someone wisely advised it's cheaper to eat healthy, than to pay for a doctor.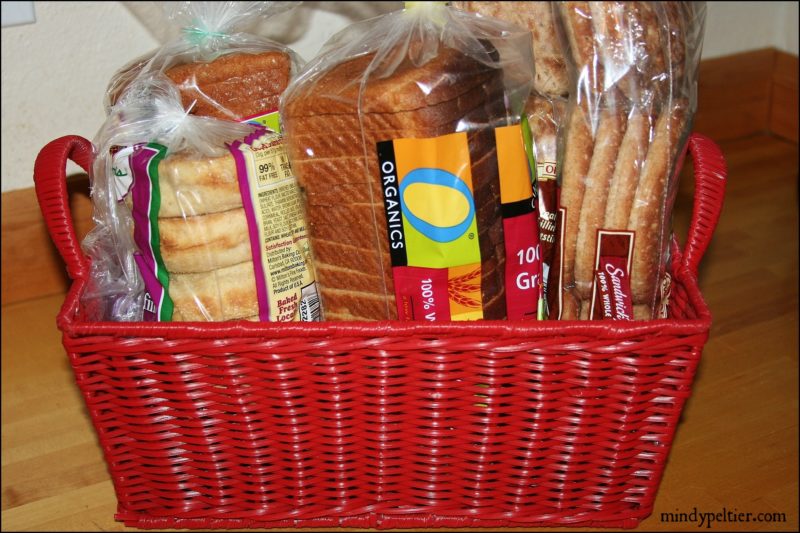 The bread basket is another company staple, although options change as my food knowledge grows. 
I fill it with good breads, bagels and English muffins, so my company has a lot of options for
Helping Themselves
in the morning.
Cancer has taken much from me, but I won't allow it to take hospitality.
I'm healthier and stronger today and have learned to PACE not PUSH.
But, there are three meals in a day, I know I can't give them each 100%, so I choose where to put my energy.
I help myself by allowing my guests to
Help Themselves to Breakfast.
Hospitality isn't waiting on people, it's making them comfortable. Help them wait on themselves.