I love small towns.
Not only do they have that Mayberry feel my metropolis-tired body craves, they often have little surprises, such as thrift stores and historical sites,  nestled in between the cottage-lined streets and the two-block long Main Street. The people I meet feel like they could be my next best friend.  However, they  know I'm nobody's friend, and give me frank, but kind, stares.
The town of Cadott, Wisconsin, population 1,440, is no exception. They claim to be on the 45th parallel, halfway between the North Pole and the equator, but in July there weren't any polar breezes.  I was thrilled to discover a Veterans memorial and took as many pictures as I could, until the 95° heat forced me back to the AC in my rental car.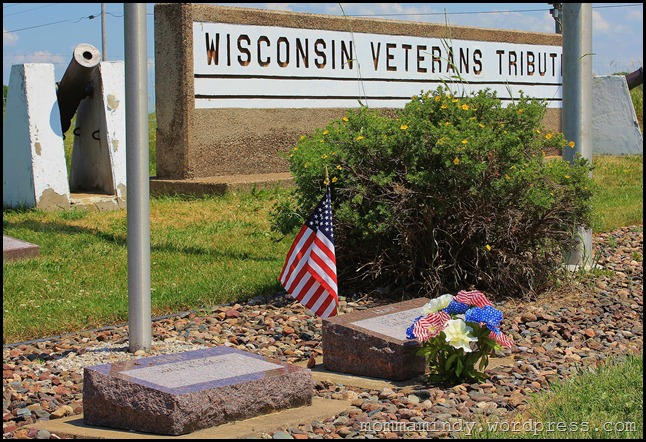 I love history and I love to honor veterans, so the Wisconsin Veterans Tribute was a great find.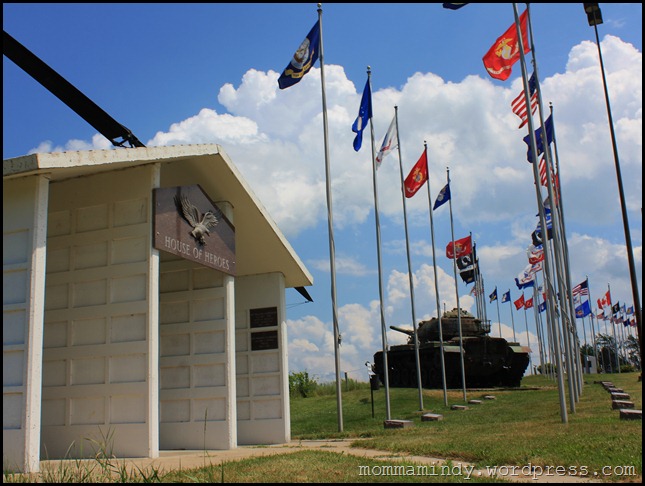 The House of Heroes and tribute flags in military precision.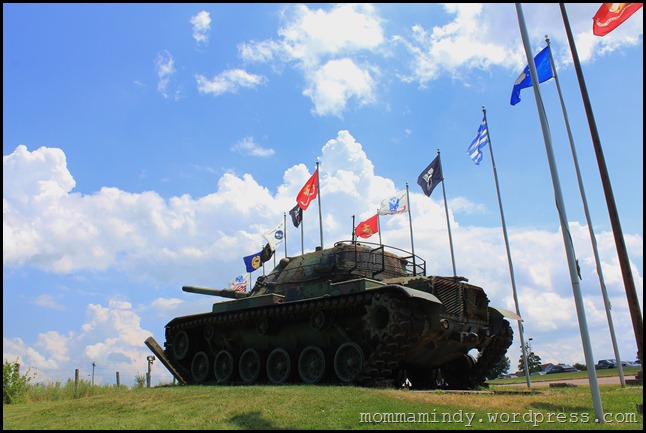 A tank used during the Cold War sitting peacefully on a grassy hill. I remember crouching under desks during elementary school bomb drills, the fear of the Communists sometimes infiltrating our recess play. The American hockey victory over the Soviets was an unforgettable triumph for those who grew up during the Cold War. Our young men trounced them, but no lives lost.  I wish it were always that way.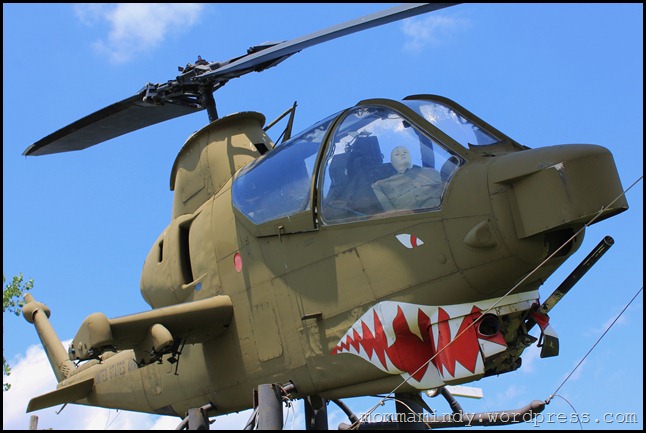 This shark-toothed Cobra made me smile. Although war is a frightening, horrific time for American soldiers and civilians, the soldiers don't allow their sense of humor to be totally demolished.  This reminded me of the messages WWII veterans wrote on the bombs.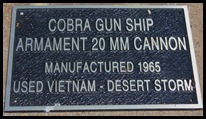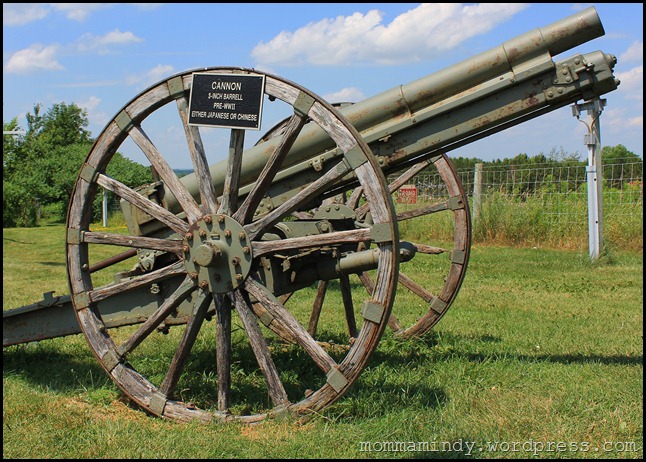 An pre-WWII canon, either Japanese or Chinese.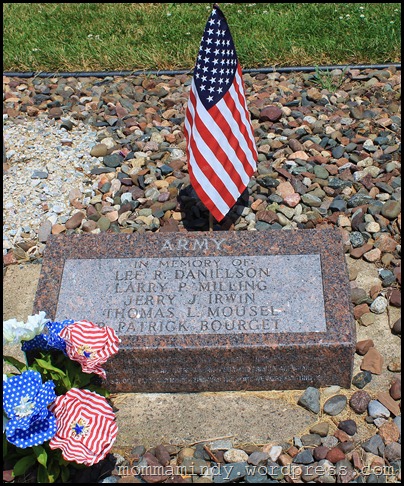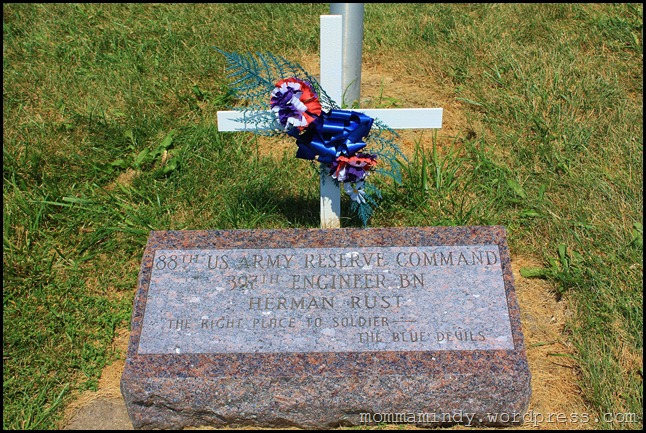 And because the small town feel had already enveloped my heart and mind, reading the inscriptions on the stones brought tears to my eyes.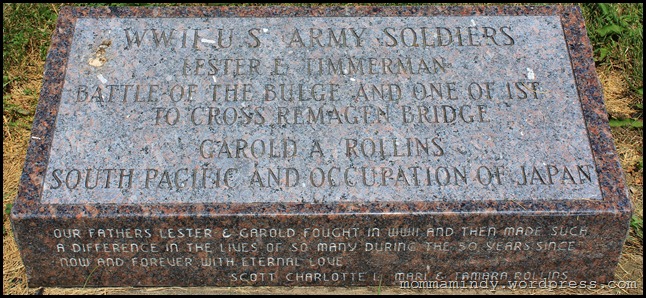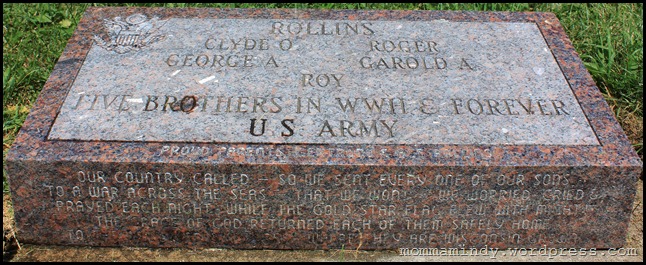 I wondered how the Rollins parents were able to let their five sons go.
Nearly 70  years later the inscription still brings wonder and worship. "The grace of God brought each of them safely home."
I can only imagine that family reunion.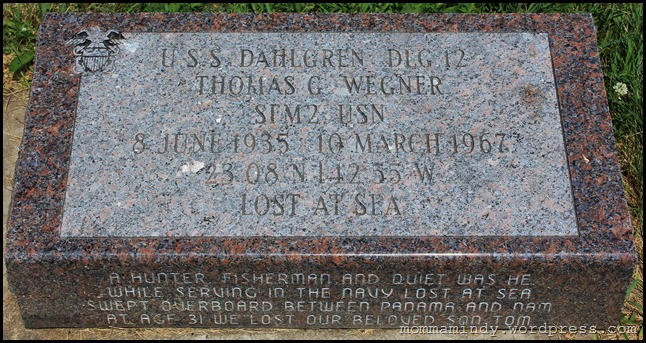 Grief and love never subside, as this family recorded.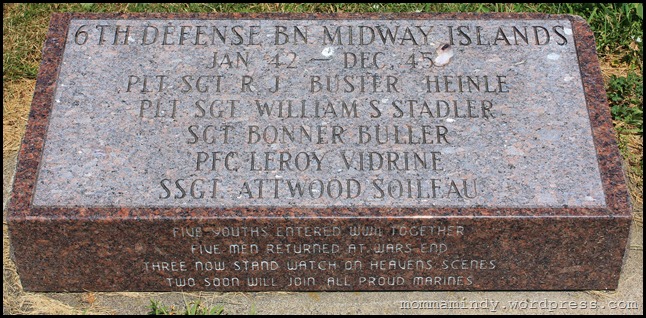 I wondered how many prayers went up from this county in Wisconsin to bring these five men home from Midway.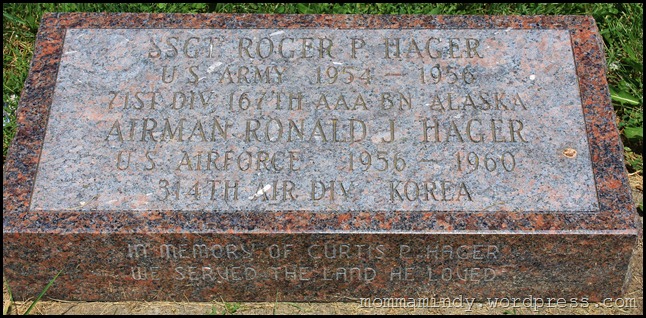 Grief and joy mingle together between the monuments, honoring soldiers who returned, and those who didn't.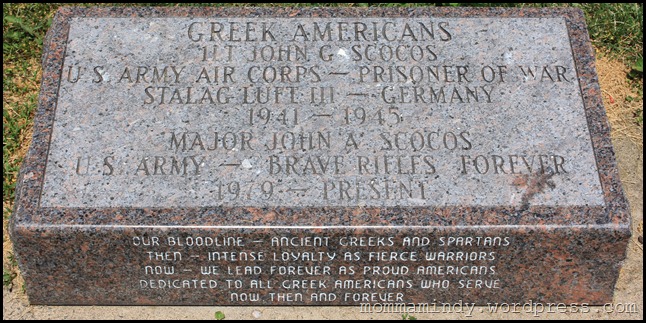 Proud of their Greek heritage, more proud to fight as Americans.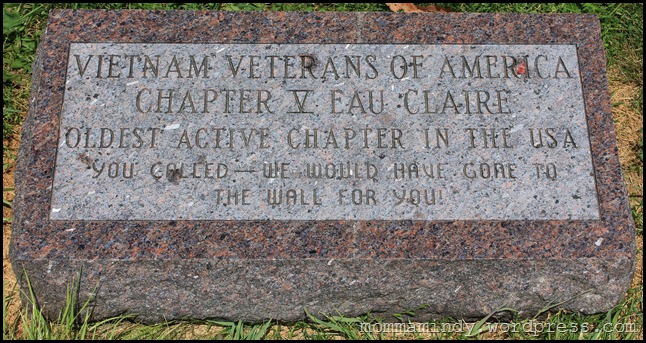 "We would have gone to the wall for you!"  is the inscription from the tenacious Eau Claire Vietnam Veterans.

Agent Orange, an enemy our soldiers didn't know they would be facing, with side-effects they couldn't evade even in peace time.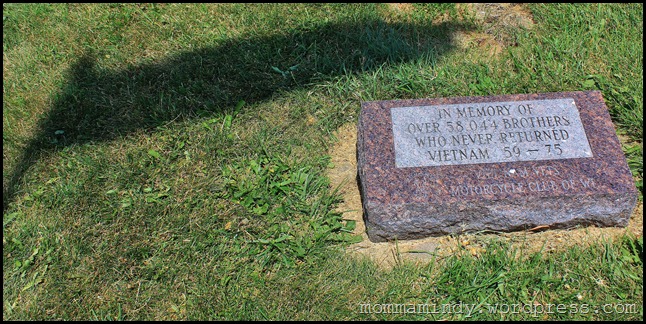 We must never forget.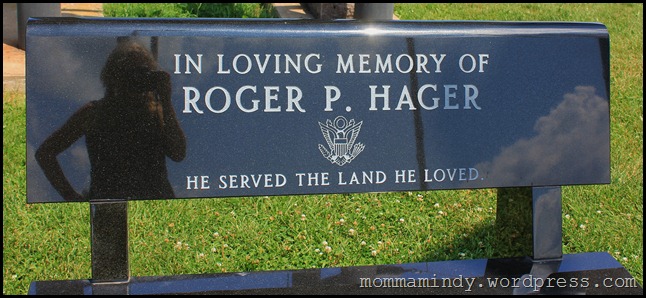 My tribute and gratitude to Veterans
and those that love them.
Read more about Veterans: