I shut my eyes for two minutes in between finishing school with one child and picking up another child from college, wishing I could have an extra
24 hours
in one day.
Just one extra day, I don't ask for much.
Only I would get that extra time, nobody else in the world, especially my children.
They'd be in a time warp where they couldn't
make any more messes,
eat any more groceries,
dirty any more clothes,
take any more scissors or tape,
or ask me any other questions.
Speaking of questions, while I was pondering this miracle in my mind, another child, who was finishing homework asked, "M-ah-ah-ahm, what's for dinner?"
The longer it takes him to say my name, the hungrier he is.
In my mind I was thinking, "Dude, the same as every night, I don't know!" Instead I politely mumbled, "I don't know."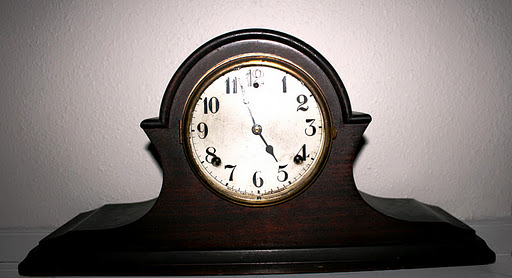 I went back to dreaming about that extra 
24 hours
all to myself.
What would I do? 
Sleep? 
No, that would be a waste of time.
Eat?
No,  I'm the one who wants the three-course Wonka gum.
I wouldn't waste time eating, except for chocolate, and I can eat chocolate along with
 whatever I do in my extra
24 hours.
What do I really want?
I want all my stuff to
have
a place and all my stuff to
be
in its place. My life should function  as smoothly as in the magazines.
When the kids were little, I was in total control.
 The house was clean, three meals were done, one or two loads of laundry done each day. All the sleeping little kids do made this easy.
As the kids aged, their interests were added to my calendar.
Instead of cleaning my bathroom every day (yes I did that during cloth diaper days), I've been wondering when was the last time I really cleaned it. 
 I don't mean the Lysol wipe clean, but the real clean.
I just want my house in order.
That extra 24 hours, I know it won't happen.  It's not logical.
But, I  always have 15 minutes. 
I learned that lesson years ago. I can always find 15 minutes each day. I'm gunna' make a list of things that need to be done and carve out a mere 15 minutes a day.
This could work.
365 x 15 =5475 minutes saved in a year
1440 minutes each day
3.8 extra days each year
What?
Not even four days a year gained?
 Too much effort, for too little outcome.
I think I'm gunna' go back to
dreaming
about that
extra 24 hours a day.
Clean and organized houses are overrated anyway,
right?
Right?
Instead, I'll throw away those magazines and finish my nap. I plan on sleeping longer than 15 minutes……
maybe