I was driving, praying and crying out to the Lord concerning trials friends and family are experiencing.
As I entered a small valley, the glory of the Lord shone around and I felt His comforting presence.
The gloomy and gray winter fog had lifted,  revealing the Cascade silhouette. The bright sun sparkled the grass, the trees and the shrubs the Lord had frosted with His breath.
We mark our existence in the cold by exhaling a puffy cloud of our breath. A simple thrill, I still exclaim, "Look, I can see my breath!"
We can see the Lord's breath in the cold, too.
Job 37:10
"By the breath of God frost is given…"
.
He had walked before me that morning,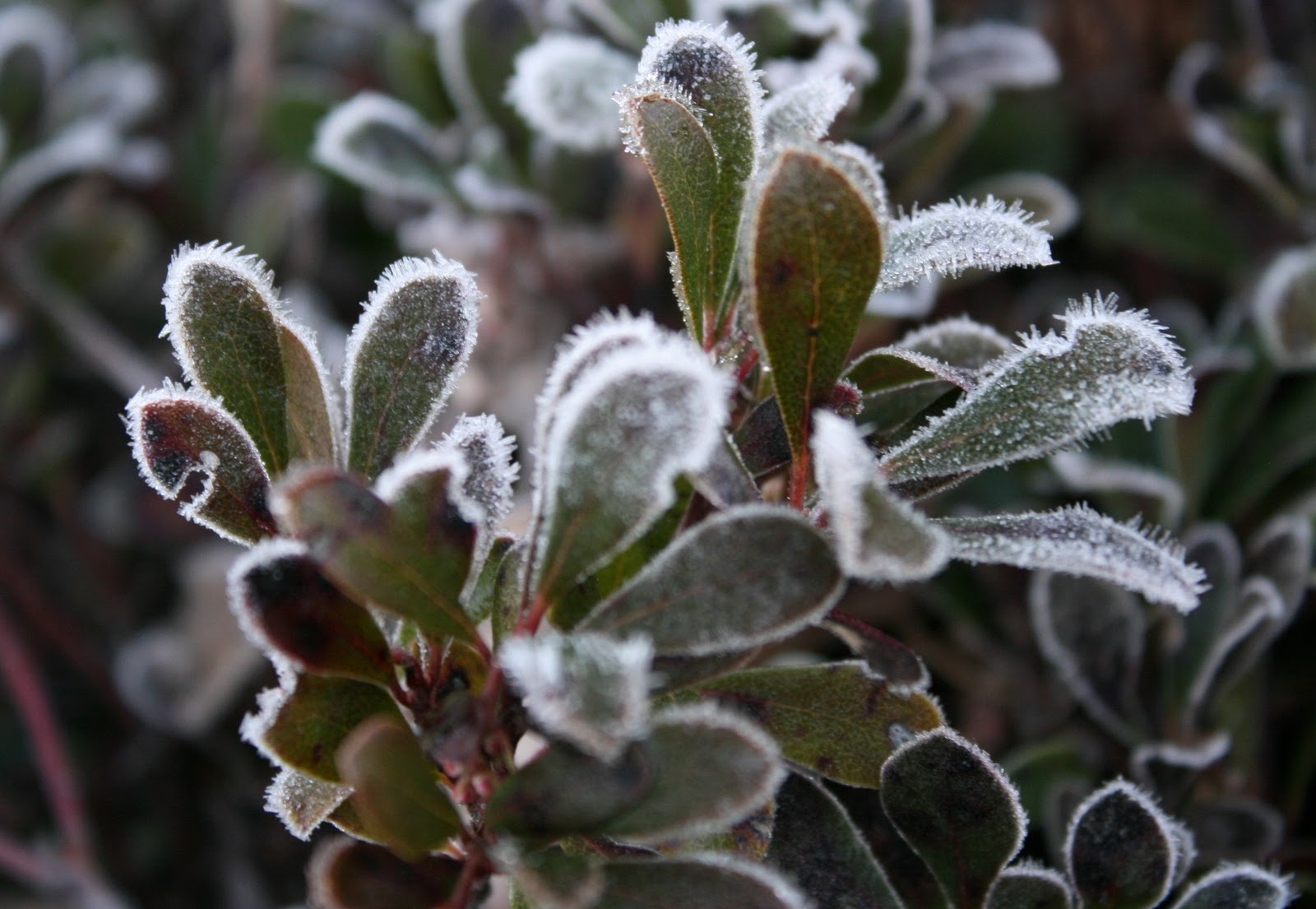 leaving evidence of His nearness on His creation.
The path was marked with His breath,
the leaves showed evidence of His touch.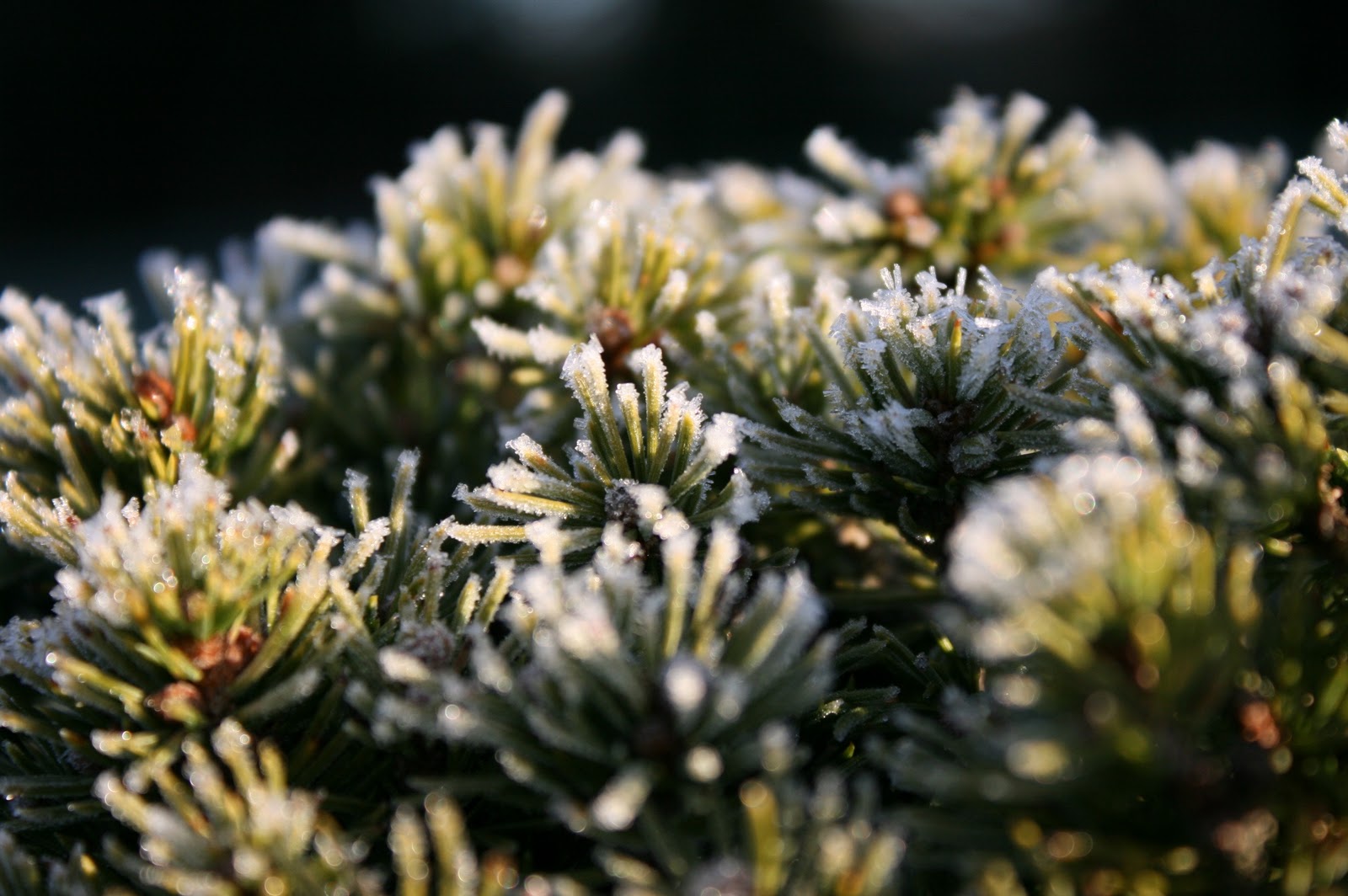 Evergreens, already an eternal symbol,
were changed by His presence.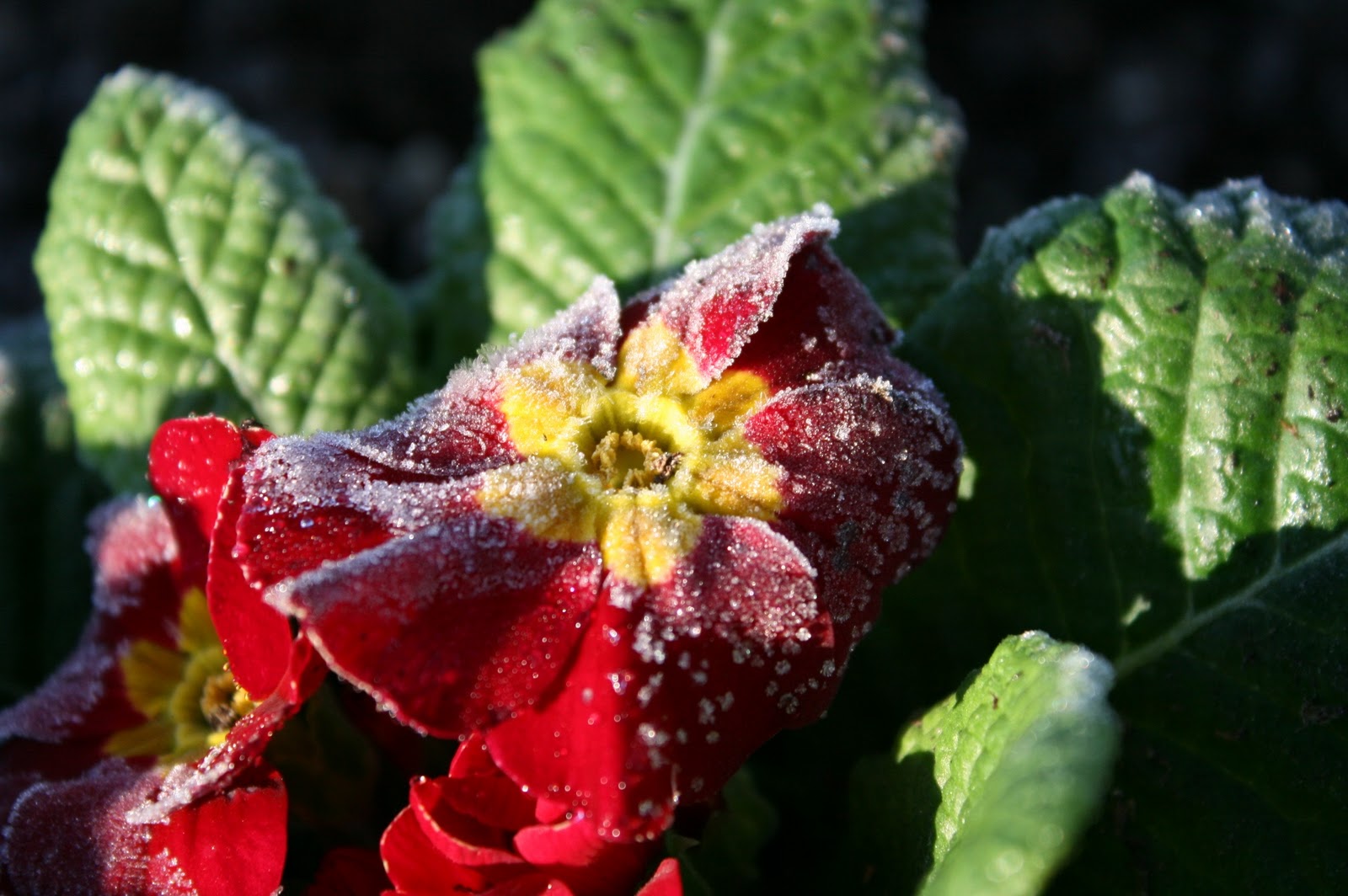 Flowers crystalized by the the breath of God.
And there I am, worshipping because He walked before me, not just in Creation, but in suffering.
As I'm capturing the Lord's breath, I'm enjoying the eternal life breathed into me when I became a new creation in Christ.
Job 33:4
The Spirit of God has made me,
And the breath of the Almighty gives me life.
Did you feel His presence in your life today?