Several times a year, my husband takes me to a writing conference
to learn the craft and meet published and aspiring writers.
He makes arrangements at a nice hotel,
we eat at restaurants,
and enjoy a weekend get-away.
This past weekend we were in Portland
to hear
Clint Kelly
keynote for the Oregon Christian Writers.
Sometimes, I still get this
"pinch me, it can't be real" sensation
when I'm in a fancy, grown-up situation.
Ya' know, we're still pretty much
Red Necks
at heart.
Despite the presence of the Concierge in the foyer,
(that's FOY-AY, if you've watched Princess Diaries)
the Valet at the door to park your car and open your door,
(I'm not a feminist, I let them open the door for me)
and the fanciness all around,
that's not what makes my heart go pitter-patter.
It's those little things that make me happy.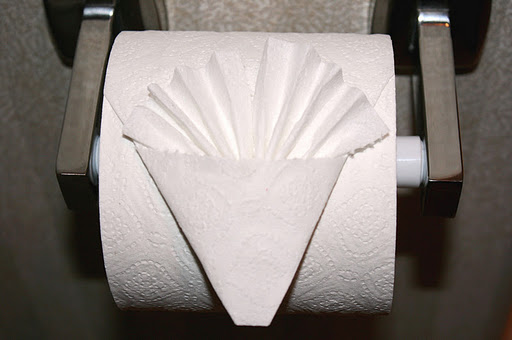 Believe it or not,
this was really thrilling to me.
It was like an extra special welcome to my hotel room.
I had to pull it out and see how it was done.
Impressive.
I worried, wondering if it was considered
"wasting toilet paper"
if I threw away the accordion piece instead of using it.
Don't tell my parents, k?
Raising six kids on a teacher's and a secretary's schedule,
they had to have financial guidelines for the house,
including strict rules about how much tp we could use.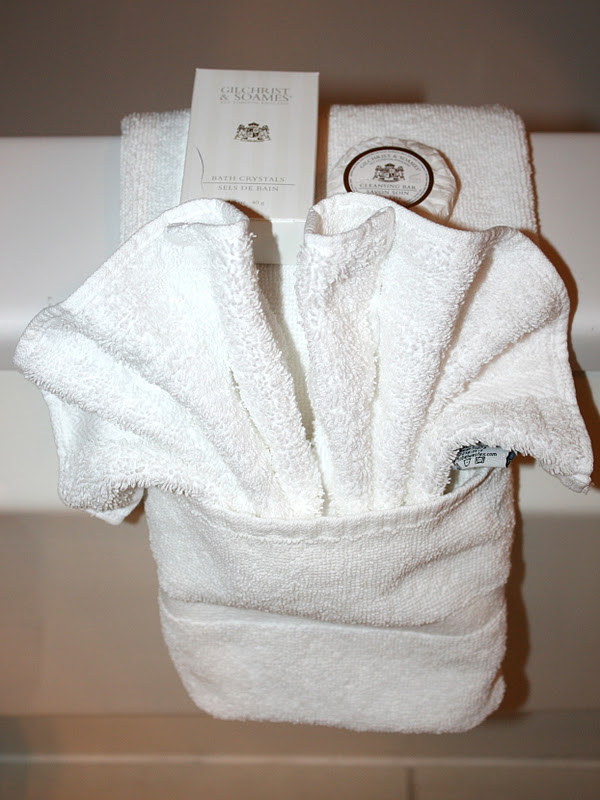 The pattern was repeated with a washcloth and hand towel on the tub.
Yea, I'm pretty simple to be enthralled with these details.
My muse on these little things began taking a shape
of its own, when I began thinking about my life.
It's also
that thrill our families.
It's easy to think life is about the big moments,
the extensive family vacations,
the expensive presents,
planned holiday celebrations and
bigger homes and newer cars.
When I listen to my older kids talk,
their favorite memories are usually mundane
occurrences that didn't even register in my memory bank.
A quick survey made this list.
*
Mom or Dad acting out of character
*
family roller-blading adventures
They didn't mention anything related to money,
getting what they wanted for birthdays and Christmases,
big purchases or any of the trips we've taken.
The two main ingredients in all their favorite memories?
1
. The whole family participated.
My husband doesn't collect anything,
doesn't want anything,
never needs anything.
Coming up with gifts for this man is hard,
but living with him on a daily basis is easy.
For him,
it's always
The Little Things That Count.
*
his scalp scratched, nothing relaxes him more
than having my fingers run through his hair
*
when I call him at work just to say "I love you"
not
"dwanna' know whatcher' naughty kids just did?"
*
when I repeat things I've learned from him
After 25 years of marriage
and 24 years of parenting,
I still remind myself what's important.
When life gets faster and busier,
it's easy to say NO to little things.
Sometimes I think I'm too busy to
go for walks,
sit around the table after dinner to talk,
play games or
watch a movie.
But, that little thing
might become one of their favorite memories.
I want my kids to look back on these moments
we've shared as a family with the same I awe I had
when I beheld the accordion folded toilet paper.
It's The Little Things That Count.