One tasty bite of rattlesnake deeply impacted my life.
Mr. Jewell was my seventh-grade homeroom Science teacher in 1976.  He was enthusiastic and encouraging and seemed too young for the streaks of gray hair that kept a few of the junior high girls from obsessing over him.
On the first day of class, he explained he was a Vietnam Veteran and didn't want us to ask questions about his time overseas, it was too painful. He promised he would share a few stories when he was ready.
Once he told the story of his group of American soldiers arriving at a remote village very hungry. A group of townspeople approached with a platter of food, signaling their willingness to share.
When they got closer Mr. Jewell saw that the tray was filled with live caterpillars, standing on end and waving like a field of grain in the wind.
The soldiers went hungry.
The rare stories he told proved how he earned his silver.
He wasn't the only one. When he arrived home to Montana he was surprised to see that during his time of service his mom's hair had turned white from shock.
Mr. Jewell found the strength to leave the jungles where he carried a gun and enter the halls of Helena Junior High as a Science teacher. We were too young to understand his inner turmoil, we just knew he made Science fun.
It was a challenge considering his students were more concerned if they could afford HASH jeans or if they would be asked to slow dance during the first school dance.
The Pet Rattlesnake
One Saturday in September, he foraged into the Montana wilderness with a friend, a snake pole, and a cage. He returned with our new classroom pet.
A rattlesnake.
The snake lived in the corner of the room and was constantly watched by kids who absorbed his identity.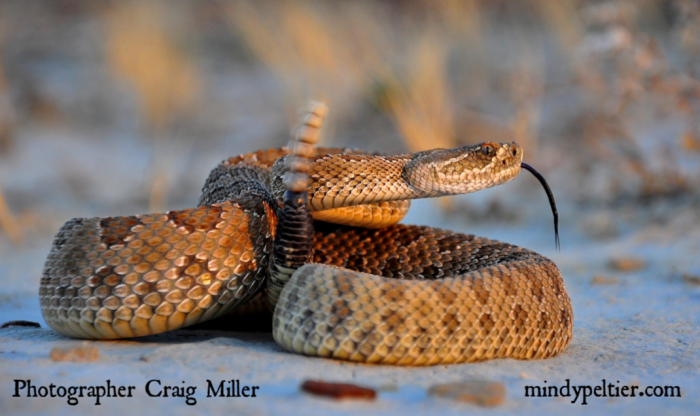 We were cool because we were the only homeroom with a rattlesnake in their classroom. They call that street cred now, but it was more like hallway cred in the 70's.
Snake was fed various creatures, but usually not during class time.
If you grew up in Montana you were taught to watch for rattlesnakes, the original settlers. You observed the sunny rocks while hiking and listened for the rattle in the bushes. In the olden days, we were told to cut an X over an accidental bite, suck out the blood and venom, and spit it out. We were taught to identify snake head shape and body pattern to discern friend from foe.
Mr. Jewell taught us the foe could also be a friend.
After a year of being the cool kids with the rattlesnake in their homeroom, we took one step further into the adventure.
Snacking on Rattlesnake
We ate our pet rattlesnake.
Although this sounds like a macabre scene from Lord of the Flies, there wasn't anything ritualistic or sadistic about it. Mr. Jewell cooked it at home and brought in a snake-shaped aluminum foil package to the classroom the next morning.
Then the coolest-teacher-in-the-world presented a challenge we couldn't resist. A chance to do something unusual. A chance to face what we feared.
He promised us, "You can brag about this the rest of your life."
I listened to his urging and like the majority of my classmates, timidly took a bite.
It tasted like chicken.
That summer my parents moved from my beloved Montana to North Dakota. In trying to impress the flat-landers, on more than one occasion I was able to work into the conversation, "One time I ate rattlesnake."
In college, when much bragging was done inside and outside of classrooms, I casually mentioned, "Well, I've eaten rattlesnake."
As an adult, I moved to the West Coast.  When people share their love for exotic and ethnic foods, I still can assert, "I've eaten rattlesnake."
But, it wasn't just about the rattlesnake. It was about confidence and conquering. Taking chances. Having no regrets. (I've never been offered rattlesnake again.) Overcoming fear. Listening to an adult who knew more than you.
It was a life-changing experience.
Cuz', you know what?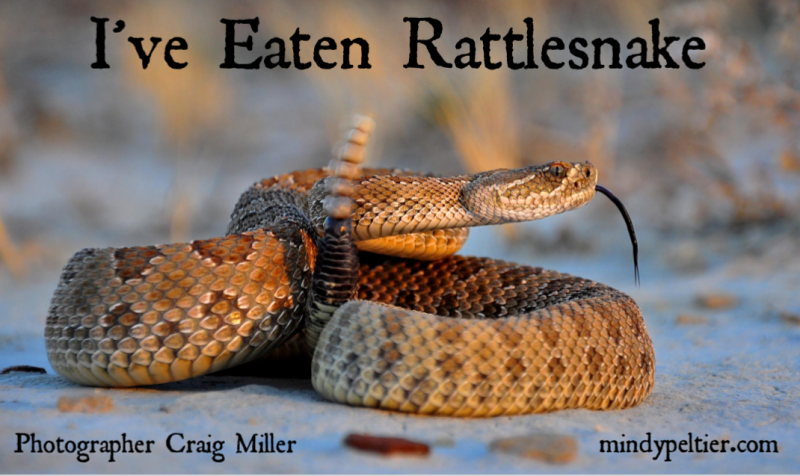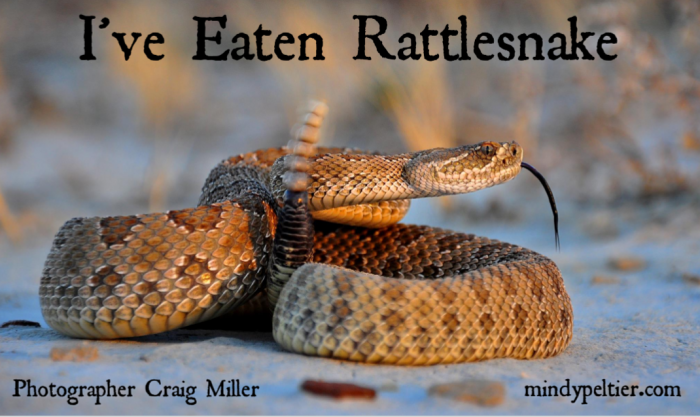 I've eaten rattlesnake.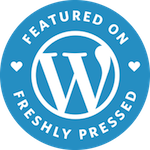 I was thrilled to receive WordPress honor for my tribute post written on March 8, 2013.
But, I give all the honor to Mr. Bob Jewell, the man who fed me rattlesnake.
Update October 21, 2019
I was grieved when I found out my beloved teacher passed away on December 18, 2017. You can read his obituary here.
The Helena Independent Record posted an amazing tribute about Mr. Jewell's military service during the Vietnam War. Read the article by Curt Synness posted October 21, 2019, by clicking on the title below.
Update May 2022
As part of Robert Jewell's counseling for PTSD, his therapist urged him to write down his memories. Unfortunately, he passed before his book was published. His friend, Tom Gannon, another Vietnam Veteran, ensured it was published.