There are some days we commemorate, but they are not holidays. They're days so painful you never forget, even if you try. Like Miscarriage Day.
They're days filled with painful memories, the kind of memories that sear the heart and soul.  You may find relief, encouragement, help and strength, but you will never, ever, forget. THAT. DAY.
Eight years ago today, my husband and I lost a child to miscarriage. I had this weird notion that someday I would "get over it." I thought maybe I wouldn't have those bouts of weeping, the longing for the child who was only a flitter in my womb.
I see her little blonde head running after her big sister, even though her legs never ran.  I see her at the dining room table scribbling with crayons, even she never held one in her chubby little hand. I hear her little voice singing and jabbering, although those words only appear before the Throne.
She became the Lord's before she ever became mine.
Our youngest child at the time, Rebekah, was a toddler when she lost her baby sibling and was confused. For weeks we planned for a baby, then mommy went to the hospital, then there was no baby, and then mommy cried for weeks. We tried to explain, but it didn't make sense to a little girl who wanted her very own baby.
Once she cried out, "What did Jesus need our baby for?"
I don't know.  I didn't have an answer then, and I don't have an answer now.  But, I choose to trust Him.  I choose to love Him.
We hadn't publically announced our pregnancy yet.  I had just finished radioactive iodine treatment (RAI)  for thyroid cancer and was in the hyper-hell stage of treatment, where you take enough thyroid hormone to suppress the cancer, but not enough to kill someone in a hormonal rage. It's a fine balance between fighting cancer and staying sane. I found out later you have less than a 50% chance of ever having a normal pregnancy again after this cancer treatment. Not many knew of our pregnancy, not many knew of our loss.  I wasn't trying to hide it, it was a pain too deep sometimes to bring up in casual conversation.
The Lord well understands the loss of a child. In Proverbs 30:15-16, He tells us that are four things that NEVER stop their devastation.
"There are three things that are never satisfied,
Four never say, "Enough!"
The grave,
The barren womb,
The earth that is not satisfied with water—
And the fire never says, "Enough!"
When the grave holds what belongs in your womb the devastation is double.
And isn't it amazing that all four are all treated with water? Drought and fire are saturated with water from the Heavens. The empty heart and the empty womb are saturated with Living water from the Heavens, which is the written Word of God, the Bible.
On Miscarriage Day~
After eight years, I've realized I will never "get over" the loss of a child.
Today I was alone in my grief. Others don't remember the date, rightly so, it isn't their heartache. I'm not overcome in my grief because I know many, too many, of my close friends have the same days of miscarriage remembrance.
They experience the same missing-person feeling when gathered at their dining room tables.
I grieve and commemorate.  When the Lord Jesus was on earth, He gathered the little children in His arms. Rather than dwell on my empty arms, I comfort my heart by picturing  my little darling in the arms of Jesus. I lost a child to miscarriage, but created an eternal worshipper, one that is with the Lord Jesus.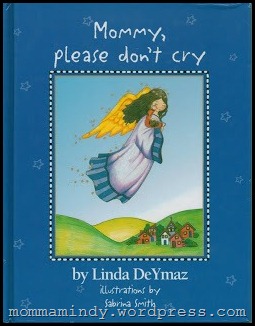 (This is a book Rebekah and I wept through several times.)
***********
No sooner came, but gone, and fall'n asleep,
Acquaintance short, yet parting caused us wee;
Three flowers, two scarcely blown, the last i' the' bud,
Cropt by th' Almighty hand; yet is He good.
With dreadful awe before Him let's be mute,
Such was His will, but why, let' not dispute,
With humble hearts and mouths put in the dust,
Let's say He's merciful as well as just.
He will return and make up all our losses,
And smile again after our bitter crosses
Go pretty babe, go rest with sisters twain;
Among the blest in endless joys remain.
Anne Bradstreet