On Monday, February 14th,when most of the world was enjoying cards, chocolates and flowers, a believer very dear to us was arrested on  false charges,
and locked up in jail.
He's looking at 2 to 60 years for a crime he didn't commit.We were quickly thrown into the real world, where Christians can be falsely accused, their Constitutional rights denied, and we have to avail every  power in heaven and on earth for justice to be served.
Early on, the Lord gave me a verse in Isaiah as my theme.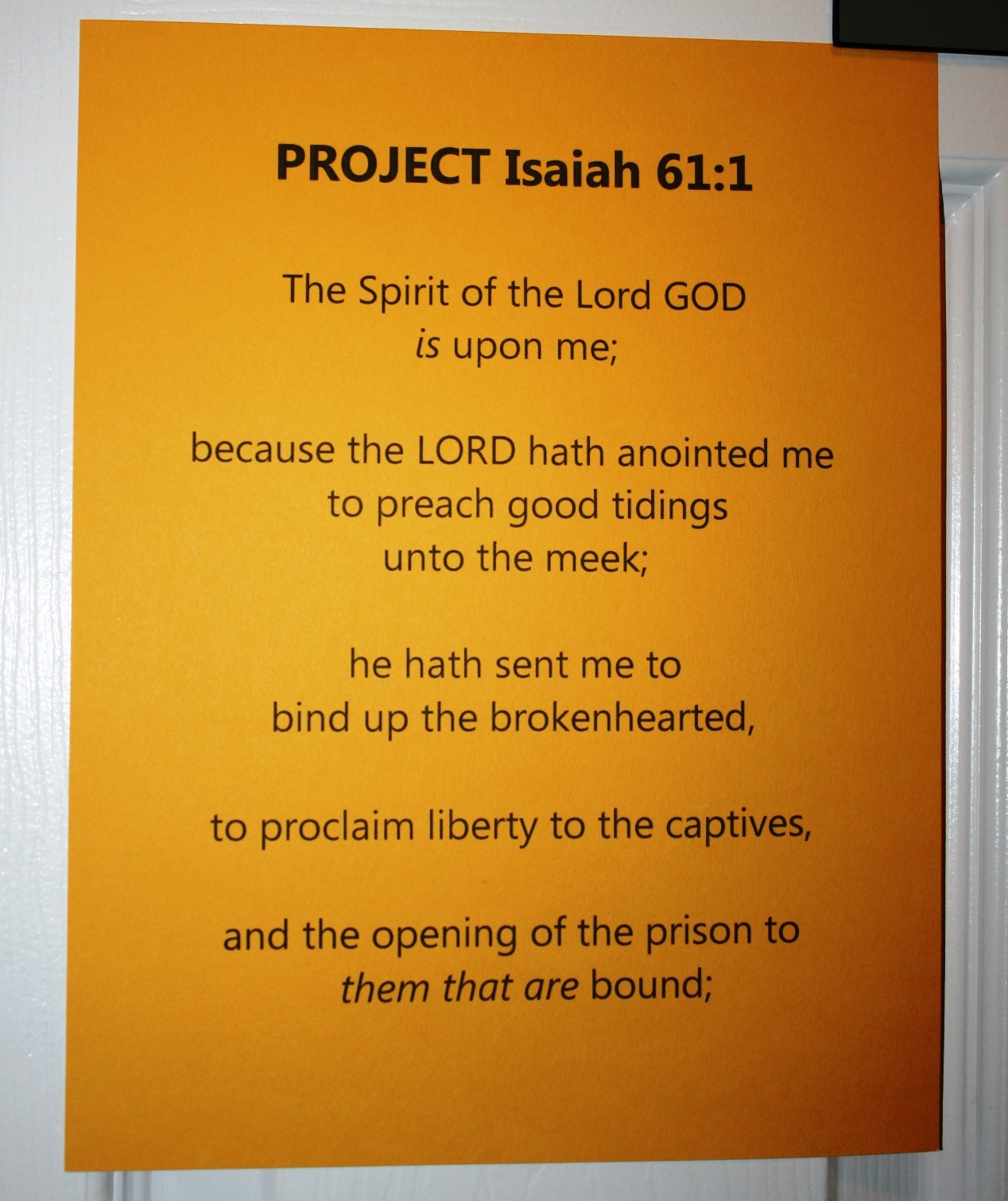 I knew I needed to walk in the Spirit. Morning prayer and devotions with the Lord could not be put aside. His guidance must be sought first.
Since many people are affected, much time is spent on the phone encouraging, researching, interviewing,  compiling, praying, helping, talking, praying, crying and praying more.
Because I have older kids, they all immediately pitched in, without being asked, to help with housework and meals so I could attend to my work.
On Thursday, I walked outside for the first time in days, and took a deep breath of cedar-scented air.
It was as if I hadn't been outside in ten years.
Today, Tuesday Feb. 22nd, by the grace of God, we've made it through eight days. The Lord has rallied support from many believers to pray,  encourage and help in many little, precious ways. He has daily spoken to us and given us verses to guide and direct us.
Each time we have felt we are in the bottom of Joseph's pit, with no way out, e showers us with fresh blessing, mercy and grace.
We know some day, by faith, we will be able to say, like Joseph,
Genesis 50:20
But as for you, you meant evil against me;
but God meant it for good,
in order to bring it about as it is this day,
to save many people alive.
We're in physical, spiritual and emotional agony as we wrangle with the immensity of this trial. But, our faith rests in the Lord.
Each day, we wake and the Lord has given Scott a theme or a prayer.
Today, we are asking for relief. ach day the complexities and the burdens grow greater and we are feeling the need for a little relief.
Thank you for your prayers, e feel upheld by the Lord and His people.
Please, continue to pray.