On Wednesday, after two and a half days of our trial,
the kids started to bicker slightly.
I sat down and reminded them that Satan
would love to tear our family apart when we are hurting.
It's too easy to let burdens pull you down,
instead of letting them turn your gaze up.
I encouraged the kids to be extra patient,
extra kind, extra careful with words.
Jon took action.
He grabbed tablecloths and sheets,
pieces of trim we still haven't nailed to the walls yet,
my broom handle, and every other stick he could find.
(You might recognize the tablecloths from this meal.)
He constructed a tipi for himself,
in the fashion of the Sioux from North Dakota,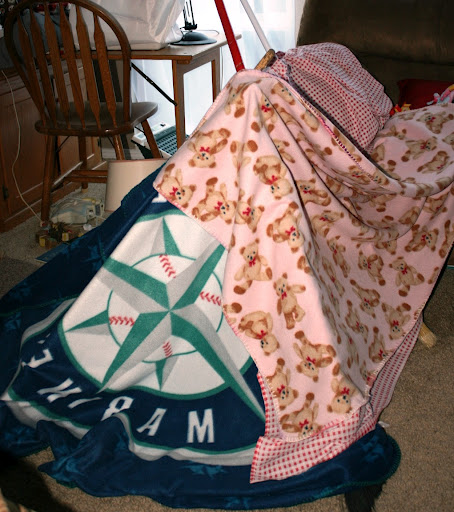 and a Yakama mat lodge from a tribe native to Washington for Rebekah.
The kids spent time reading, playing, resting,
and speaking kindly to one another for the next few days.
I was so thankful for this diversion.
Often, during the past eight days,
I reminded myself that as important
as my work was to help free an innocent man,
I'm still a Mommy.
I made myself stop and play, talk, listen, hug and kiss.
Then I'd go back to my computer and my phone,
Yesterday afternoon, the Lord answered our prayers for relief.
My work was over for a time, the outcome is with the Lord
for this first step of the process.
I crawled into that tipi with Rebekah,
watched a movie, ate some Dots that were supposed to be for a Chemistry project,
and thanked the Lord for a diversion and for a period of relief.