I started my Countdown to Thanksgiving at
216
days. I'm down to 35 days.
.
There are only 35 more days until my mother-in-law comes for Thanksgiving. Actually, less than that because she's coming ahead of time. She a combination of Martha Stewart and Betty Crocker, so I want my holiday celebration to be well-organized and enjoyable.
.
I have a lot to do, but tackle the To Do List one project at a time.
.
I bought two of these charmers so long ago, I forgot when and where. They have been patiently hanging on the wall, waiting to be used.
.
I printed out some vintage postcards from
HubPages
on cardstock. I just copied (Control C) and pasted (Control V) each postcard from the site on a new Word document. When you right click on the pasted image, a dialogue box pops up. The second to last option, SIZE, and can easily adjust the size.
.
If I can do it, you can do it.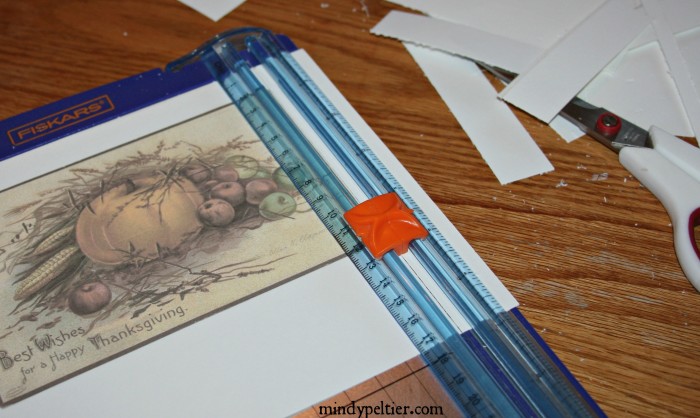 My handy-dandy paper cutter needs a new blade. I  trimmed fuzzies from all the edges.
.
I tucked in the postcards,
.
added a floral spray, and I completed one more project.
.
And while I prepare my home for Thanksgiving, I'm preparing my heart, also. If the home is decorated, but my heart is barren, it will be in vain.
Psalms 69:30
I will praise the name of God with a song,
and will magnify him with thanksgiving.
.
Ya' ready for Thanksgiving and to give thanksgiving?
.
There are  35 days left to prepare home and heart,
but
who's
counting?
*****Wanna see what I did next?