Childhood fades into staccato memories tinged with joy or sorrow. Like fence posts, they stand tall in the field of our mind, strung together with great lengths of fuzziness and occasional barbs. Not all memories retained initially merit much value, but a simple event often remembered with fondness becomes a prized memory, the way a child cherishes an inexpensive trinket given in love. An event as simple as a boy walking a girl to school.
As I recently blogged and cried through my memories of Susie Jaeger, another memory begged to be recorded, but I pushed it down. I avoid for good reason. Only another sweet, simple memory brings some comfort for the pain.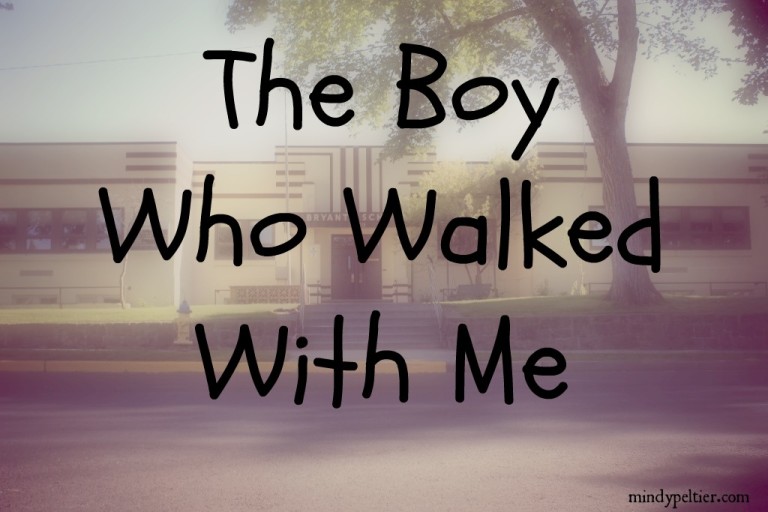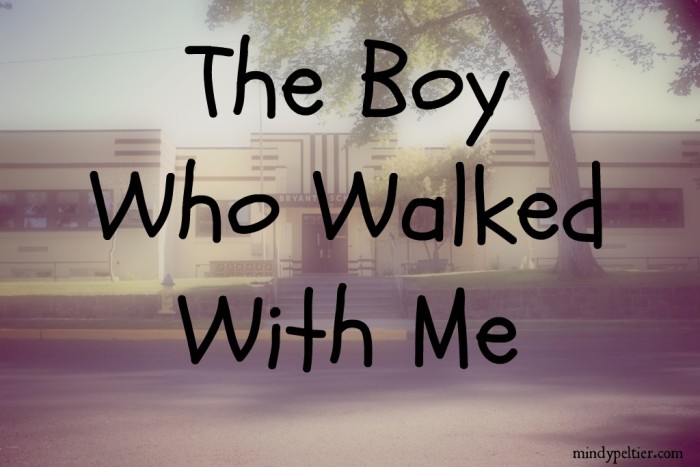 In elementary school I lived on Townsend Ave. in Helena, MT,  in a neighborhood filled with kids. Like siblings, the Mikats, McCarls, Penningtons, and Williamsons played and fought through childhood, our memories entwined as one big family. We still refer to the other kids by first name, and although we haven't been together for nearly 40 years, it feels like we were all just yelled into dinner a few minutes ago.
Chris lived kitty-corner across the street in the newest house, raised by parents who taught their boys how to work hard, excel in sports, and treat others with respect, especially women.
When the 5th grade band director told me I couldn't play drums because I was too small to carry the big drum in the marching band, I was devastated and doubtful. I knew I'd grow before I got to high school and that there were smaller drums. He said I couldn't play the clarinet or flute because my teeth were too crooked, but consented the xylophone bells. When my mom brought me to the music store to rent my instrument, I realized I'd been deceived by an adult.
The bells were huge and heavy and I had no time to grow into them. Day one I grabbed my hard-shelled case that seemed to weigh as much as my 45-pound self  and tried marching to school. I  leaned way over to the left to lift it off the ground and was worried I'd pull my arm right off. I made it one block to the decrepit, haunted cemetery and lost stamina. Chris caught sight of me struggling and ran down the dusty trail filled with kamikaze grasshoppers. Even though 1975 was the Year of the Woman and Helen Reddy was roaring, I knew I needed help. He carried them to and from school nearly every band day until I quit in frustration.
A year later I needed help again.
Bryant Elementary housed 1st to  5th grades, so for 6th grade we neighborhood kids walked 3/4 of a mile up Lamborn to attend Ray Bjork Elementary with the rich kids from Snob Knob. The added distance and crossing two busy streets added a little anxiety to my walk.
One morning I was hiking uphill in the chilly morning air and had given up hope of keeping my white cable-knit knee socks at my knees. An older light light green pickup quickly turned into the alley right in front of me and blocked the sidewalk. A man in his 20's clutched a piece of ripped notebook paper. He smiled. "Hey, can you help me find this address?"
I wasn't sure I knew the new neighborhood well, but I wanted to be helpful. "Sure, I can try."
As I stepped closer he swung the door open. He was sitting on the woven bench seat cover with his pants around his ankles. I was so confused. What about the address? He lifted up his right hip, leaned on his left hip, and asked, "Do you know what this is?"
I realized he was the kind of man who took Susie. I sprinted around the back of his pickup and up the street. I panicked  at the busy intersection waiting for the lit-up stick man to signal me to safety and flipped my head back and forth looking for a green pickup. When finally at my desk I lowered my face into my arms and sobbed hysterically.
Mr. Wunderlich repeatedly asked what was wrong, but I couldn't even form words, nor did I did want to lift my tear and snot-smeared face to my classmates. Finally he asked if I would tell him if we were alone and I consented. He sent the wondering and mocking classmates back into the chilly air.  While I hiccupped out my distress he stood motionless and stared. For a long time. Then he walked near,  hunched next to my desk, wrapped his arms around me and said, "Melinda, I want you to know that all men are not like that." The rest of his words are lost, but he calmed me down enough to welcome my chilled classmates back into the room and to keep me from being scarred against men.
I walked home with a group of kids that afternoon, but wasn't sure how I'd face the rest of the days on the hill that had grown formidably.
My dear mom solved the problem by calling Chris's mom, Georgia, although I dreaded anybody knowing what the principal said should be kept a secret. The next morning Chris waited and walked me to school. One of the bigger kids in 6th grade and built like a football player, he felt safe to me, one of the smallest kid in the 6th grade. As he carried the weight of my bells, he now carried the weight of my fear, with kind words and bravado promises of violence that made me giggle.
After a week I thought danger had passed and that I'd be OK walking alone. Chris disagreed. When I got feisty with him, as a sister would to a brother, he  walked a block behind me, never letting me out of his sight. The boy who once recorded "Puppy Love" for me on his brand-new tape recorder had turned into a faithful watchdog. It took him several more days to ease off guard duty.
Years later, the horrific memory is still softened by the kindness of a neighbor boy. I determined when I finally penned this memory I'd share with him the impact he'd made.
My mom called me about a week ago. "Did you know Chris died?"
I was shocked. We're too young. I read his obituary and learned the boy I knew grew into the man I expected he'd become.  If I had only a few memories of his kindness and was grieved by his loss, I knew hearts who'd experienced it for years were breaking.
Tears flow because I never got to thank the man for being the boy who walked with me.