It does rain and rain and rain around here.
In fact, we started the month of April  '09 by breaking a record for rainfall.
When we first found out we would be moving here five years ago, I was sure I would never see the sun or be dry again.
I did some Internet sleuthing and was surprised to discover  many other cities have
more
annual rainfall than
Seattle's 37 inches per year.
Atlanta, Georgia, 50.2 inches
New York, NY 46.33
Springfield, MO 44.97
Tulsa, OK 42.42
In fact, the average rainall here is not that much greater than some areas in the Midwest.
Des Moines, IA 34.72
Minneapolis, MN 29.41
So, how did Seattle get this reputation for being so rainy?
'Cuz it rains all the time.
But, it usually rains lightly with mists to frizz your hair and dampen the hems of your jeans,
but not enough to soak you or make you change your plans.
Most of the time.

Sometimes you might wish you could change plans.
They only call off the game if it is pouring rain or if the field is unfit for play.
It's understood that the parents can sit in the drizzling rain at 40degrees
and the kids can catch, throw and hit when their fingers are approaching numbness.
Remember, it is 40 and you are WET! Notice the heater on the far end of the bench?
How about the neat chair with the built in blue umbrella? They must be natives.
But, what can be
really
,
really
, really,
really
,
really
challenging is not seeing the
sun
for days.
That's where Seattle wins the award.
Seattle , with an average of 226
cloudy
days per year,
ranks only behind Anchorage,AK; Forks, WA; Astoria,OR; and Olympia,WA
for the least amount of sunny days. Simply put, only four cities in the United States see the
sun
less days in a year than Seattle.
Rollie, a long-time Seattle resident, claims the record number of sunless days in a row is
90.
That's three months. That's 1/4 of a year.
That's a looooooooooooooooooooooooooooooooooooong time to NOT see the sun.
In preaching to unbelievers, Paul and Barnabus use rain to explain the goodness of God.
Acts 14:17, "He did not leave Himself without witness,
in that He did good and gave you rains from heaven and fruitful seasons,
satisfying your hearts with food and gladness."
The goodness of God gives us rain?
Many in the PNW might find that a little hard to believe
when it's the third month in a row you've barely seen the sun.
But, my favorite preacher (my husband) once said,
"If there was no rain, our life would be a desert."
Instead of looking outside and saying,
"It's raining again!" or
"The sun isn't shining – again!"
I try to say things like,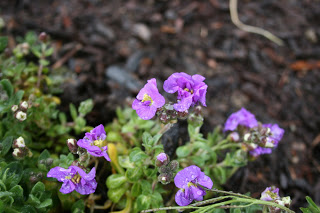 The rock cress blooms are so beautiful!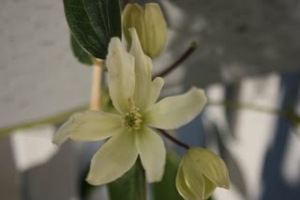 "Look! My evergreen clematis just bloomed!"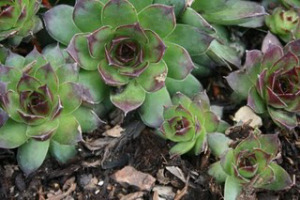 "Look at all the little babies this year!"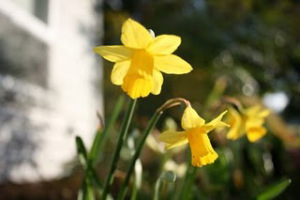 "The jonquils are so cheerfully nodding their heads." (OK, that was corny.)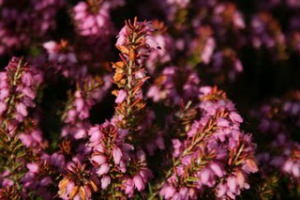 "My heather is STILL blooming!

"The forsythia is the sunshine in my yard."
(These pics were all taken at the beginning of April.)
Seattle is called the Emerald City because it's green ALL year round.
Not to rub it in to those from other climates, but I mean ALL year round.
Without the rain they wouldn't have this title.
We have so many brilliantly-hued flowers and shrubs, something is blooming ALL year around.
Without the

rain

we wouldn' have this lushness.
Yes, the PNW experiences the goodness of the Lord everyday.
The Rainy Day
(3rd verse)
Be still, sad heart, and cease repining;
Behind the clouds is the sun still shining;
Thy fate is the common fate of all,
Into each life some

rain

must fall,
Some days must be dark and dreary.
~Henry Wadsworth Longfellow

It's not really about the rain. It's how we cope with it.
When we are hit with another heavenly outpouring,
instead of complaining, Beth and I say,
"We get to wear our rainboots!"
Then, we stomp and splash in and out of buildings while running errands,
with women eying our boots enviously and complimenting our taste in footwear.
I thank the Lord for the
rain
,
I plant flowers that need the
rain
,
and splash around in my adorable new,
polka-dotted
r
ed
RAINBOOTS!