Inspiration is a movement of soul, a force that brings change, strength, creativity, or peace.
Inspiration wakens the tired mom  for the third time during the night with love.
Inspiration strengthens and encourages the cancer patient through treatment.
Inspiration  commutes with the desk jockey to impact business day, after day, after day,  with tenacity and integrity.
Inspiration  discovers, conquers, creates, and invents.
Inspiration survives, endures, embraces, and forgives.
Inspiration  keeps us going
No
     Matter
           What.
Inspiration doesn't merely breathe, it inhales and savors. It embraces and creates moments, it doesn't only endure them.
Inspiration draws from the spiritual, mental and physical sources to cope with life's joys and sorrows. It isn't only for artists, it fills a simple, ordinary life with artistry.
When inspiration fails, we drudge along life's obligatory path without passion for the work of our heart and hands.
Life without inspiration is a dark, dreary world, with a colorless rainbow and songless birds. They're vague images and sounds, instead of touch points to the soul that press you on toward an abundant life.
You don't live without inspiration, you exist.
Where does inspiration come from?
Family   Nobody loves you like family. It goes without saying that nobody drives you crazy like family, but underneath family drama is often a deep-rooted, comfortable love. Sitting and sipping coffee with my parents and siblings is a ritual that calms my heart and strengthens me anew.
Friends   One of our greatest needs is a secret-keeping friend. You can always find someone to shop with, but rare is a heart and soul friendship where trust allows you to hold nothing back.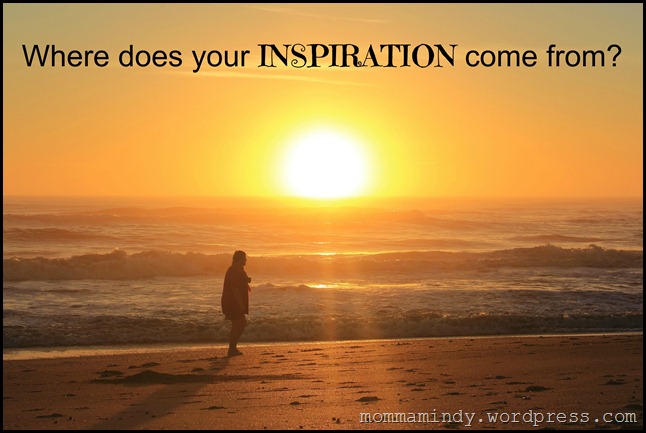 Fresh Air    More than filling your lungs with scientifically needed oxygen, we need the source, whether you climb a mountain or watch leaves fall.  Stop and smell the roses isn't just a cool line from a country song. Creation stirs up creativity and hope, even in a small dose.
Fun    I didn't think being a grown-up would be so hard.  I pictured staying up late and eating my desert first, not paying bills, worrying and working.   Kids have fun, grown-ups remind themselves to have fun.  Play a game.  Swing. Declare a Nerf gun war.  Ride your grocery cart to the car.  (It's fun!  Just don't crash.) When laughter loosens your tightly wound rubber bands, the  doors to creativity and hope fly open.
Faith   What's more inspiring than measuring the Savior's love by the distance between His nail pierced hands?  He understands family stress, His abandoned Him while He was on the cross.  He understands physical suffering, He was scourged and then crucified.  He understands poverty, He had no place to lay His head. His endurance is more than our inspiration, it's our strength and salvation.
Are you feeling burdened and overwhelmed by circumstances you can't change? Are grown-up responsibilities stealing your joy and creativity?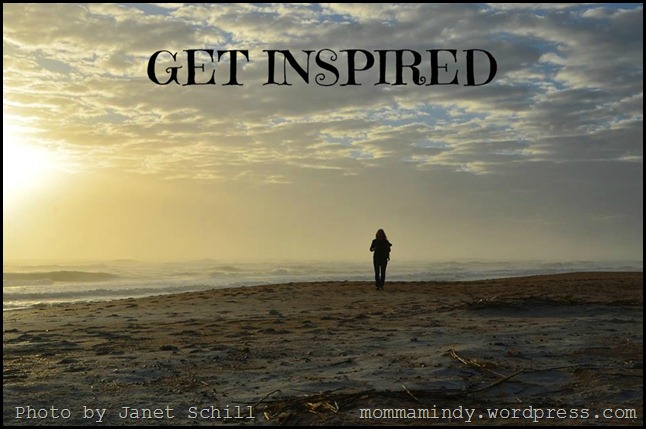 Renew your body, soul and spirit with whatever brings you inspiration. Make your own list.  Set your own goals. Put yourself on your calendar.  Bring little bursts of inspiration into your life daily.  Start embracing, stop enduring.  Life shouldn't be drudgery.
And while you're at it, you might as well eat your desert first.
.