Create share-worthy images and show your festive spirit by downloading free Christmas fonts. Be the creator, not sharer, of attention-grabbing images and draw more attention to your social media sites and your message.
Word has a lot of fonts, but after awhile, it gets boring. We all begin with the same ones.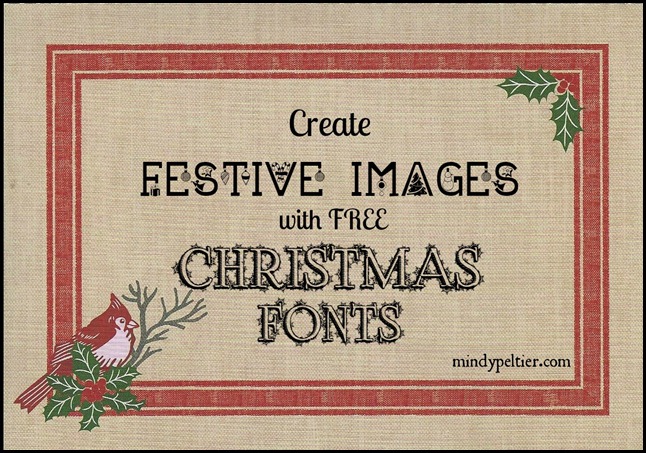 Before this tutorial you can write ~
 

    

MERRY CHRISTMAS

in Copperplate GOTHIC BOLD

       Merry Christmas

in Broadway

 

    Merry Christmas

in

Lucinda Calligraphy
After this tutorial you will write ~ 
 

          MERRY CHRISTMAS
in CHRISTMAS SOUNDS
          

Merry Christmas
in Dickensian Christmas
DOWNLOADING THE FONTS:

I'm a satisfied user of DaFont.com. They seem to have a font for every occasion and are easy to use.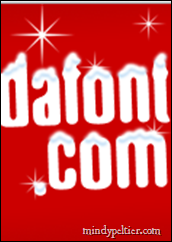 Choose your font. If you click on the font in the list, it takes you to a page show details of font. Some don't include numbers or symbols.The preview screen allows you to see what the font will look like before you download.
Vanessa, at http://bythebutterfly.com,  did a beautiful job of creating this font. Visit her website to see more. I was a little confused about whether or not I am considered personal or commercial. I don't have a book for sale and I haven't monetized my blog. The writers group I am associated with is a non-profit. I visited her website for clarification.

If you're still in doubt after reading their conditions by each font and their website, shoot them an email. A business license for one font from Vanessa is $15 for unlimited use, it drops to $10 if you buy more than 5, and she runs specials. If you find a font that is suitable to your genre, it would be a good investment.

Loved this font by Anthony Robinson! Aren't we all thinking "God bless us, every one!" when we see this?

Harold's Fonts has a great line-up of free fonts on DaFont.com, 49 that are 100% free! You might go crazy and fill up your hard drive. I'm always blessed when people give their talent away for free.  Thanks, Harold! 
Click the DOWNLOAD button and it creates a zip file on your computer.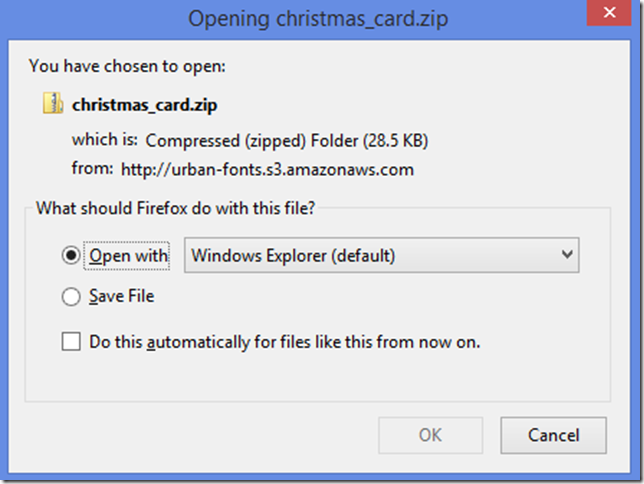 You'll get a dialogue box like this

or like this. Either dialogue box takes you to your download file.

When you click  on the file here, another dialogue box opens up.
You easily see Harold's Christmas card font in all the sizes. Click INSTALL button.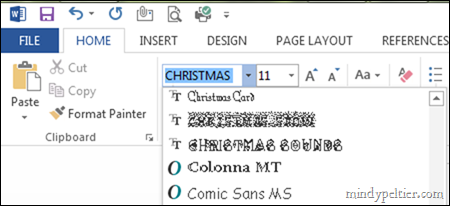 Your new fonts show up in Word. They also show up in Windows Live Writer, the greatest blogging environment in the world or maybe universe. If you want to read Staying a Live Writer, or 9 Reasons Why I Love Live Writer, or Picture Your Blog with Live Writer, How to Pimp Pictures with Live Writer.
CREATING THE IMAGES:
I created a picture file called Backgrounds and have been collecting artistic backdrops for creating my own social media images. Walls and ceilings with interesting textures, stone streets, linoleum, and fabric all can set off your own words.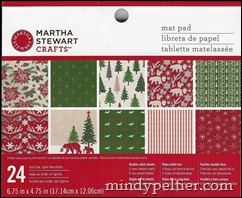 For Christmas I used my scrapbook paper collection. Wrapping paper and Christmas cards also work.
Go to PicMonkey or your favorite free photo editing tool. Why, yes, I did blog a tutorial on this, too, thanks for asking.
Upload a background and begin typing away.
You know those cool fonts you saved in Word?
They show up in PicMonkey under the YOURS column. That's one smart monkey!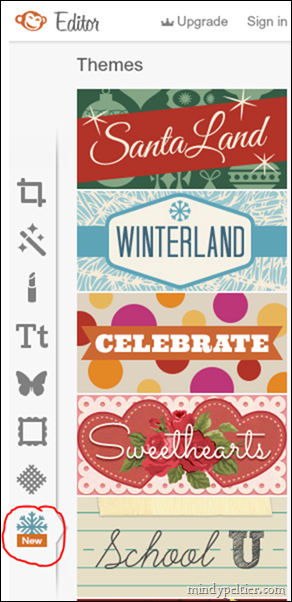 To get even more festive, click on PicMonkey's snowflake and then Santa Land.
See all the goodies? I can hardly wait to add beards, noses, cheeks, and hats to all my Christmas morning photos.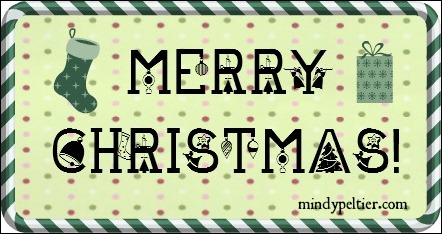 This was created with scanned in scrapbook paper, Christmas Sounds font,  and  icons and 3-D border from PicMonkey.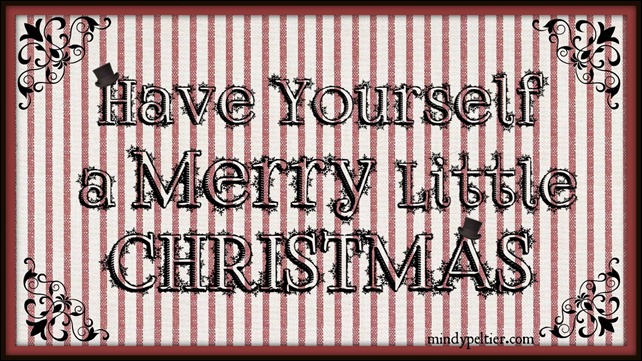 Background is scrapbook paper by Martha Stewart, Dickensian font by Anthony Robinson, and the corners  and top hats are under the little butterfly icon on PicMonkey.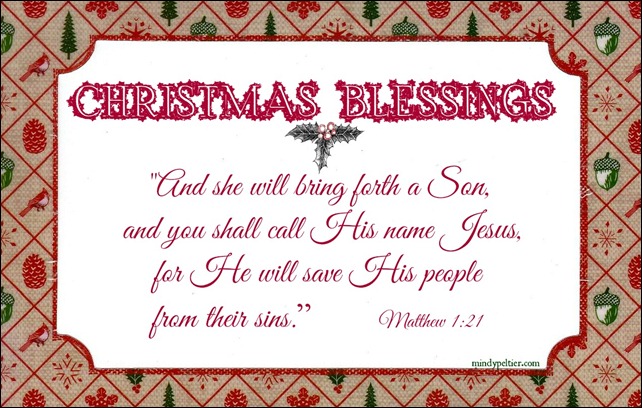 The scrapbook paper is from Martha Stewart, the top front is Dickensian, the bottom font called Great Vibes from Santa Land, holly berries from PicMonkey. As you go through your Christmas cards and wrapping paper after the holidays don't forget to scan in anything that will work for next year's images.
With about a week left until Christmas, what message do you have that's worth sharing? Create an attention-grabbing image and get the Word out!