I first heard the name Ocieanna Fleiss at  monthly meeting for Northwest Christian Writers Association a few  years ago.
But, we weren't rejoicing over publication of her Christian fiction romances, we were praying in fear and trembling for her life.  This beautiful, young, healthy mom of four went into cardiac arrest while watching television with her husband a few days prior.
Just like that, her heart stopped.
The news stopped our hearts.
Our president, Gigi, led us in prayer.  We learned later how many people across the world were praying at the same time for the same thing. A miracle.
[youtube=http://www.youtube.com/watch?v=w7MrkimO2l4&w=448&h=252&hd=1]
Ocieanna Fleiss–had a 5% chance of survival
We selfishly did not want this woman to leave this earth, her family, her friends, her ministry.
I didn't know at the time, she was writing this book with Tricia Goyer, another talented writer. This obviously means the Lord answered our prayers for Ocieanna's healing, because the book was recently published. I was thankful to be asked to be a member of their launch team.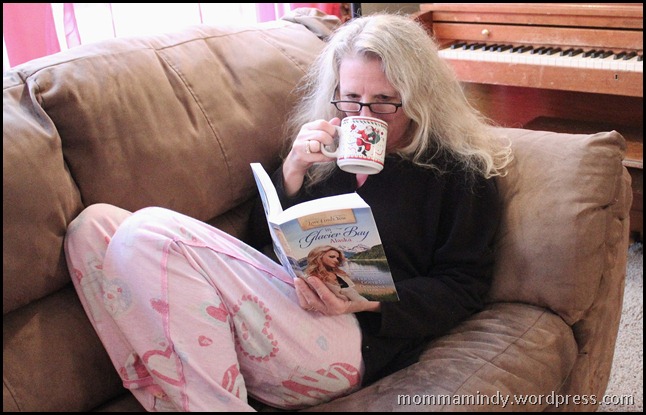 I opened the book as soon as the mail arrived.  I began reading.  I stayed up way too late.  Yep, that's me the very next morning, finishing the book in my PJ's.  Yes, you are so astute, they're on inside out.  Thanks for also noticing I didn't even comb my hair. Good thing you can't smell my coffee breath.
Priorities, girls, priorities!
I've had a few personal hardships in my life, especially in the past year.  I can't read floofy books from authors that don't understand the deep trials of life. They gotta' give me something I can use to keep living, breathing and believing.
Ocieanna won me over as a friend and sister in the Lord because of her sensitivity and faithfulness to the Lord.  Yet though He slay her, still she trusts Him.
She won me over as an author because her writing touches the agonies of my heart.
p. 26, "Some scars weren't visible, but the pain was the same.  She should have remembered that. Remembered that when tragedy hit, the ripples went far, as each absorbed a small part into itself."
Women also need to be reminded the first true love they need to find is the love of our Savior.  Then their heart is ready to seek and keep the love of a godly man. Their hearts  need healing to find love; they need love to find healing. 
This is the journey Ginny takes in Glacier Bay, Alaska, entwined by old letters to the similar journey of an early pioneer, Ellie.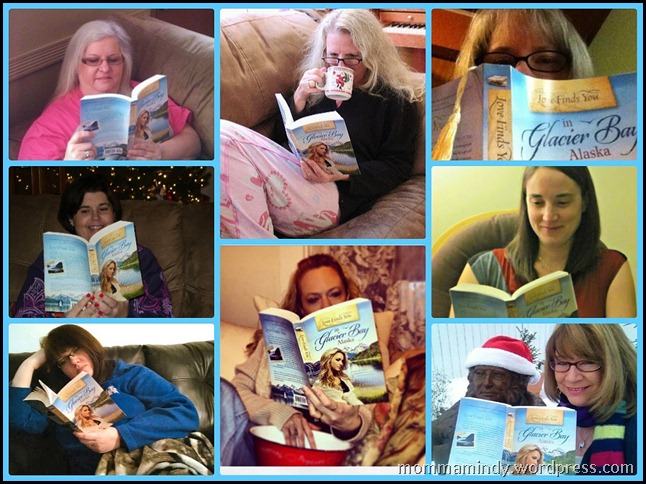 Warning:
Do not read this book without time, Kleenex and coffee. Once you start, you will NOT want to put it down. Sleep becomes optional.
And if you really want to lose more sleep because you can't put down a good book once you start it, follow these two amazing friends and writers to
Montana, yea, my home state! and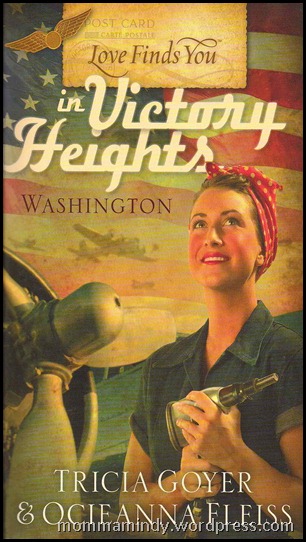 Washington, my current home.
(Click on any book to buy on Amazon and read reviews.)
I'm giving away a free copy of Love Finds You in  Glacier Bay, Alaska  with a random drawing.  Chocolate may or may not be  involved.  I like to keep women in suspense.
How to win:
1. Leave a comment and your email address.  I'd love to know if you've read these authors before.
2.  To increase your chance of winning this book, follow this link  to find other bloggers who are hosting give-aways.
Terms and Conditions:
My drawing will be Friday, January 11th at noon, Pacific time.  Check back to see you if you the blessed winner!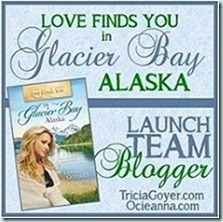 I pray each of you may have your heart nestled safely in the love of our Savior, the Lord Jesus Christ.
~ ~ ~ ~ ~ ~ ~ ~ ~ ~ ~
I'd love to have you join me as I write through life's journey.  Click 

on the sidebar and provide your email address to become my newest friend and follower. Thank you!