A thyroid cancer diagnosis at 40 was an obvious game-changer. Days were spent researching and enduring endless doctor visits. Energy was reserved for priority activities, like baseball games, wrestling matches, and track meets. Closets were ignored, at times along with meals, laundry, and house-cleaning. I had to accept that I couldn't – and shouldn't – do it all. The challenging demands of the present were always overshadowed by my questionable future.
The biggest change came from deep introspection when I faced my own mortality. I had one burning question. "If I died right now, would I have any regrets?" I was happily married and blessed with the six kids I had wanted since I was 11 years old. We were active in Bible camp ministry and Bible studies. The only thing I hadn't pursued was writing.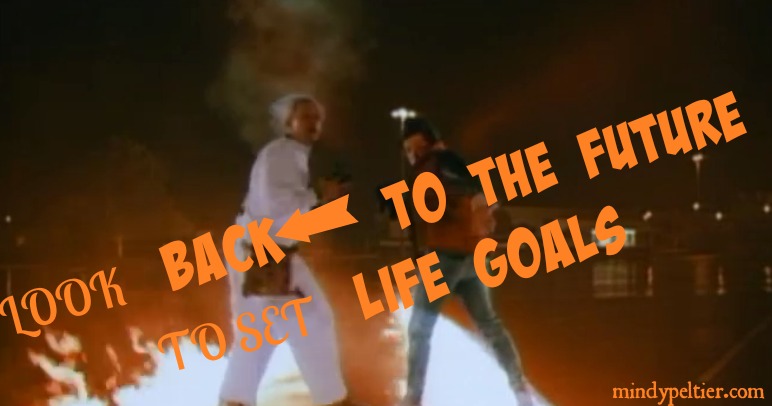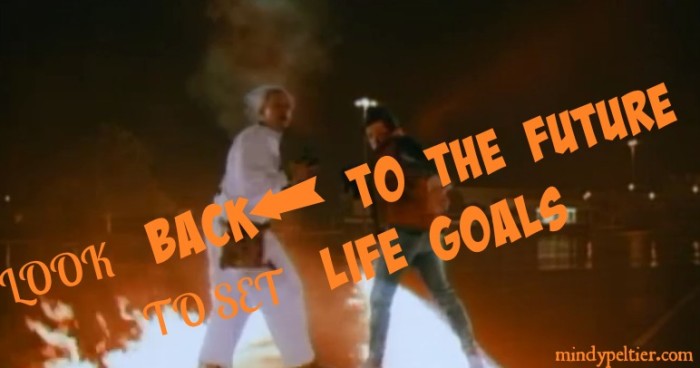 Children of the 80's, my hubby and I are huge Back to the Future fans. We  vaguely understood our daily actions affected our future. We never got around to living like Doc and Marty and making deliberate decisions to change the outcome of our future.
Until cancer I'd been busy living life as a wife,  mom, and an active Christian. I To-Do'ed the next week, month, holiday, and school year, but not often beyond that. Life happened. I lived happily in response to my chosen life, but didn't make my life respond to my choices.
Great, Scott! Cancer changed everything.
Cancer gave me a clear view that my days were numbered. Because of my recurrences, my doctor once told me, "You probably won't die from thyroid cancer, but you will probably die with it." It wouldn't end my life, but it would affect my daily health, as any chronic illness does.
None of us know the number of our days, but we need to make each day count.
For the first time I created Life Goals, not just To Do Lists. My life goals focus on my health,  family, writing, and hobbies, and include a Bucket List with random things I wanted to do or see in my life. The pursuit of these goals will ensure I've lived my life with purpose and with no regrets.
Since I don't have a DeLorean with a flux capacitor I travel to the future in my mind. More than  immediate advantages and disadvantages are considered in making a decision.  Five  years from now will I look back and regret doing or not doing something? In ten years? At the end of my life? Will it help accomplish my life goals?
I no longer take on something just because I'm asked. If it doesn't line up with my life goals and immediate responsibilities, I will say no. Just because I can, doesn't mean I should. After ten years of thinking this way, I recently re-evaluated my goals and made them more specific. Taking on responsibilities in a field of interest isn't the same as working to accomplish specific goals.
We also can't use the DeLorean to fix mistakes. We're on our own to impact the space-time continuum. We can heal relationships. Find purpose. Learn new skills. Dust off old ambitions. Start over. Then start over again.
At a crossroads? Experiencing life changes? Not sure where to go or what to do? Have you forgotten to include your personal goals in your daily To Do List?
You don't need  1.21 gigawatts of energy to go back to your future and change the space-time continuum. Take the energy now to determine the course for your own future.
At the end of your life what do you want to look back and see in accomplishments and relationships? Then daily take the steps necessary to accomplish those goals.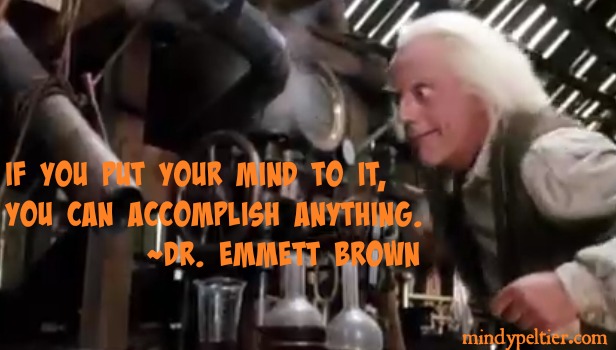 You need to set and accomplish Life Goals.
It's your DENSITY.