In case you haven't noticed, I like to demo Cool Tools.
Only my tutorials are pretty basic,
'cuz I'm one of those old people who grew up without a computer.
My advice is for other people who grew up without computers.
I figure if I can master a skill,
anybody can.

If your love language is html, then read along for fun.
Just don't move your lips while you're reading,
'cuz that's like really annoying.
Today I'm featuring a cool free feature from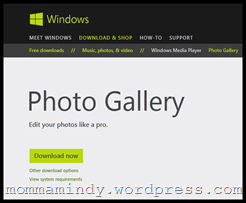 (click to go to Microsoft for free download)
Microsoft's Windows Photo Gallery,


panorama.
This was the early morning of our last day in Amsterdam in November 2012.
I wanted to capture the view I saw everyday,
but don't own a wide angle lens.
But, I remembered this cool feature in my photo editing software,
panorama,
so I took three pictures in a row,
panning from left to right,
overlapping features just slightly.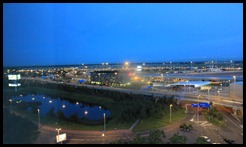 1.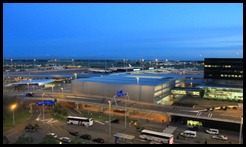 2.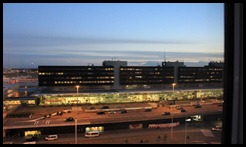 3.
Oops, got the window sill.
It won't matter. Just watch.

In Windows Live Photo Gallery environment, I highlighted the pics I wanted to use.
If you are frustrated because you can only highlight one at a time,
here's the trick-
hold the CTRL key down and click on the pics.


Recognize the three pics from above?

Under the Create tab click on Panorama.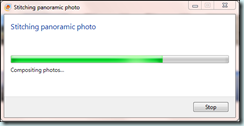 It gives you a polite message while it's sewing them together.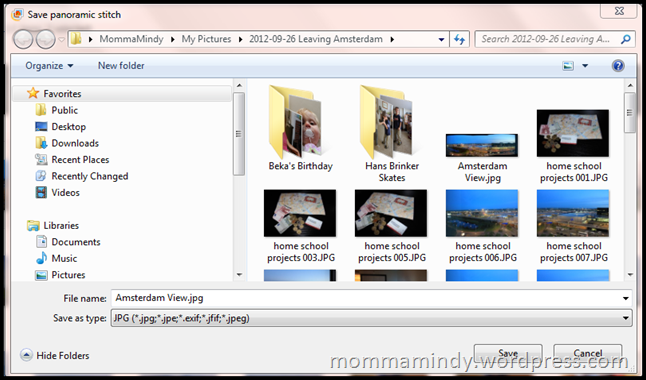 Then you name it.
See how easy this is?
It turns out like this, then you crop it.
Because I am using Windows Live Writer,
why yes, thanks for asking, I did wrote tutorials on that product also,
I was able to give the Amsterdam Panorama
a black border and a watermark.
Beautiful.
Easy.
Old dog learned a new trick.

On a recent hike along Boulder Creek with my neighbor Kelly-Across-the-Street,
I tried  my new skills again.
While watching  the waterfall I had a moment of genius.
I'm not bragging, just thankful for a moment of it once in awhile.
Since Photo Gallery stitches pictures together
side to side,
not top to bottom,
I got creative.


I took three pictures to bottom.
I
I tipped them sideways using the the little arrows.

I stitched them together,
then tipped the finished Panorama right side up.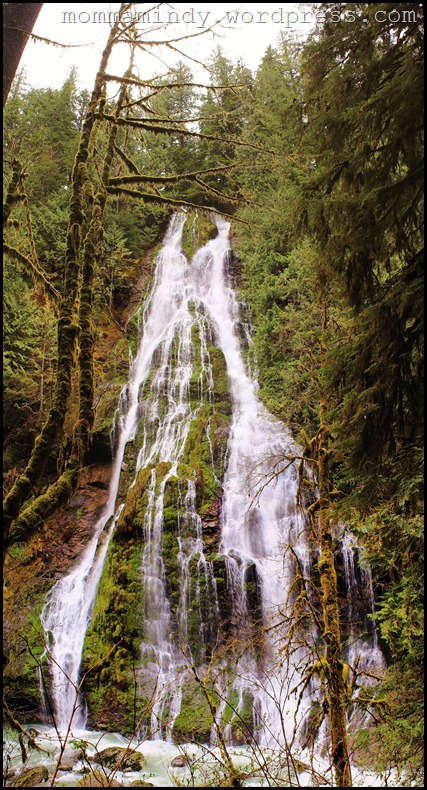 There ya' go.
You now can fit an entire skyline
or a waterfall
in your camera.
You just have to
click,
click,
click,
stitch.
You don't need an expensive lens,
just a free Cool Tool,
Microsoft Photo Gallery.