Spray paint is vogue.
Tables, dishes, dressers, chairs, windows, tree branches~ everything is fair game for DIY'ers with itchy trigger fingers.
Sometimes, I worry about their kids. If they stand too close while watching their color-their-world parent with aerosol can in hand they could end up Smurf blue or Minion yellow.
But, I just want ya'll to know,
I was spray paint,
when spray paint wasn't cool.
In the early 90's, I spray-painted thrift store baskets glossy white for baby gifts. A curb-shopped patio table received new life, along with some ugly outdoor chairs.
Yea, I was way ahead of my time.
Back then, when I went into a hardware store for spray paint for a new project, the men usually wrinkled their bulbous noses and superior brows and told me it couldn't be done.
Not anymore.
Spray paint comes in prettier colors and covers better, and salesmen like to encourage, not discourage, the purchase.
With all my expertise, it was only natural that I create something unique.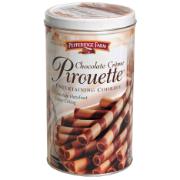 I began with this plain ol' can.
The painful job was eating all those chocolately cookies. I don't think I shared the misery with my family, I handled this one on my own.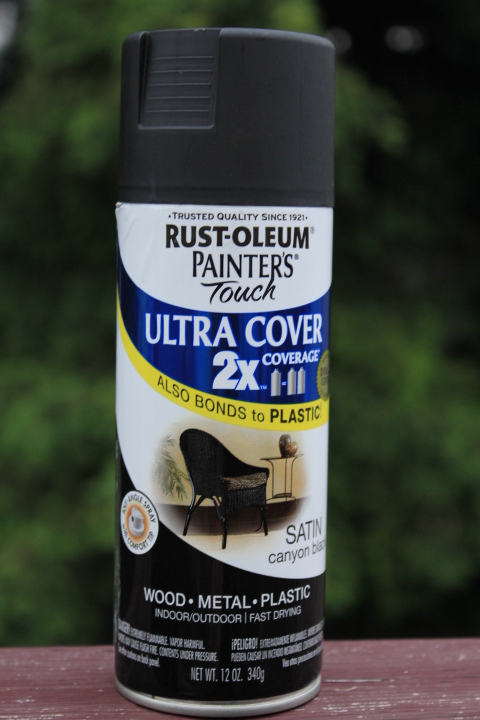 First, satin black Rust-Oleum covered the cookie tin and lid.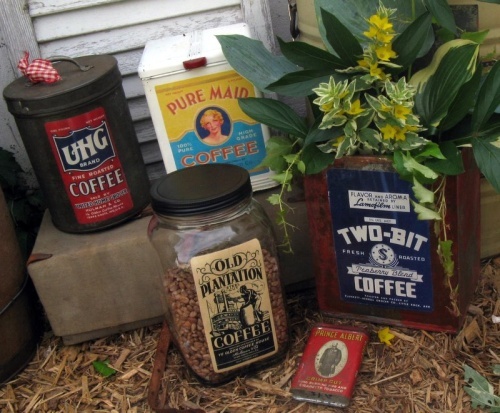 Then, I printed my favorite images from Mitzi's blog onto cardstock. Isn't she talented? She generously shares her ideas and free printables. Her vintage coffee labels make we wanna' Mod Podge everything in my house.
Next, the coffee labels were applied. Yea, Mod Podge is another staple in my random crafting life.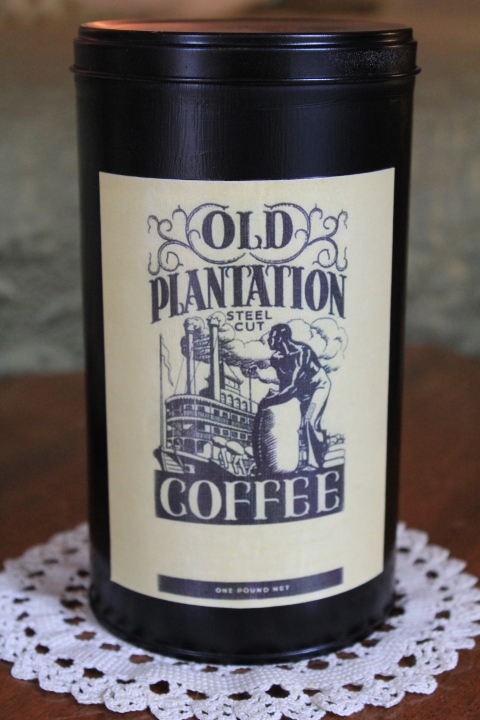 The look of this vintage label on the black tin made me love, love, love coffee even more.
Because there were so many choices, I added another vintage label to the opposite side of the can, making it extra cool for those special people.
What special people am I crafting for?
The same  people who got this match box tin.
….stay tuned….
I have one more wedding present crafting to share with you…
…meanwhile, all these vintage coffee labels are making me crave a cuppa' coffee…