Time treads on steadfast feet.  It never changes its pace, but continues on, unchanging and unbending to the world.
It doesn't speed up through pain, loss, or grief. You can't fast-forward through circumstances you cannot change and must endure.  You can't freeze a moment to  embrace the love, joy, and peace.
We learn to use those moments wisely, enduring the pain and storing up the joy as those moments continue to march into an unknown future.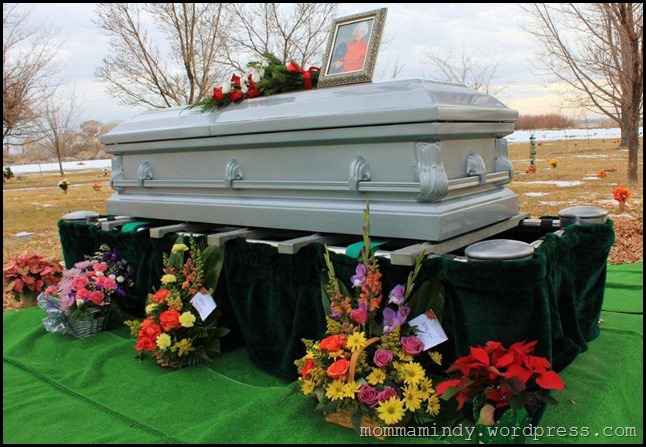 Time treads on silent feet.  There is little warning of what the next moment will hold.  One moment a loved one is breathing, the next moment they aren't. Then, we're appalled that time dares to continue on, when our hearts are frozen with grief.  Moments painfully unfold without the presence of that loved one.
Time treads on supine feet.  It's neither wise nor foolish, happy nor sad.  It doesn't cause or heal pain.  How you use your time makes it your friend or foe, it's a commodity for you to use wisely. 
In 2013, as with many families, we suffered sorrows and joys.  Just before Christmas, we buried my beloved 99 year-old Grandma.  Three months prior, one set of cousins buried their mother, another set buried their father. Even though we gathered with broken hearts, there was joy in being together, in comforting one another, and in renewing relationships.
Everything Has Its Time
Ecclesiastes 3:1-8
3 To everything there is a season,
A time for every purpose under heaven:
2A time to be born,
And a time to die;
A time to plant,
And a time to pluck what is planted;
3 A time to kill,
And a time to heal;
A time to break down,
And a time to build up;
4 A time to weep,
And a time to laugh;
A time to mourn,
And a time to dance;
5 A time to cast away stones,
And a time to gather stones;
A time to embrace,
And a time to refrain from embracing;
6 A time to gain,
And a time to lose;
A time to keep,
And a time to throw away;
7 A time to tear,
And a time to sew;
A time to keep silence,
And a time to speak;
8 A time to love,
And a time to hate;
A time of war,
And a time of peace.
We've been given the gift of time, a new year to face with hope.  What will you do with your gift? Use it wisely, because time treads on silent and steadfast feet.