We all drive by those houses with piles of junk in the yard. 
There's always a few 2x4s, 
scrap lumber,
maybe some old windows and doors,
metal scraps or discarded items.
It might be stacked up against a garage, behind the house,
or under a tarp,
but it's still an eyesore.
People always have good ideas, earth-saving intent
and probably a vision for creation so they hoard.
Until vision becomes a visual,
it's just a heap of good intentions.
But what about the guy who actually takes that pile
and makes art?
Instead of turning the other way,
you drive by and stop the car.
You wanna' see more.
You wanna' hear the story.

Or at least that's what happened to hubby and me while driving through Index, WA.
We saw the owner and I asked if I could take pics.
He actually invited us into the yard and began showing us
all the clever "used-to-be" items he turned into useful items.
I thought this was a delightful playhouse.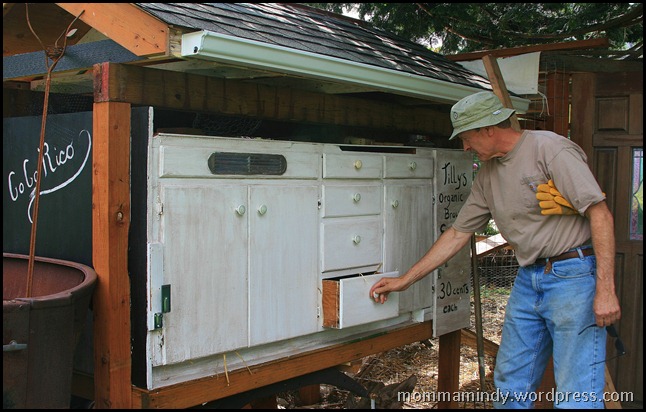 I
It was, for chickens.
Those old kitchen cupboards are filled with straw for roosting….
or is it nesting? or egging?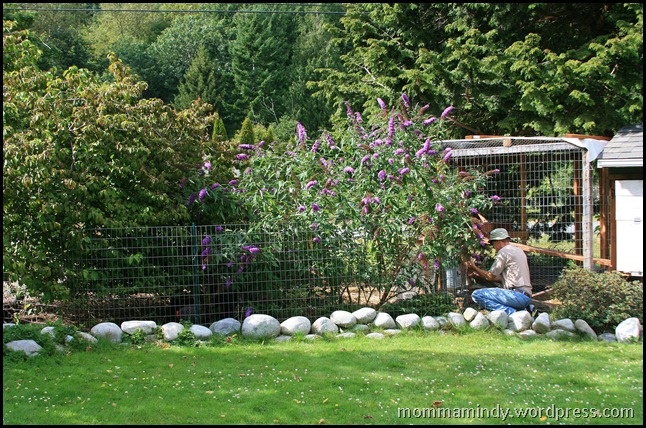 See the chicken wire?
It doesn't look horrible in town when it's surrounded by
yard art, blooming plants and river rock.

A cute little shed that was more like an outdoor office was also
created from scrap and salvage.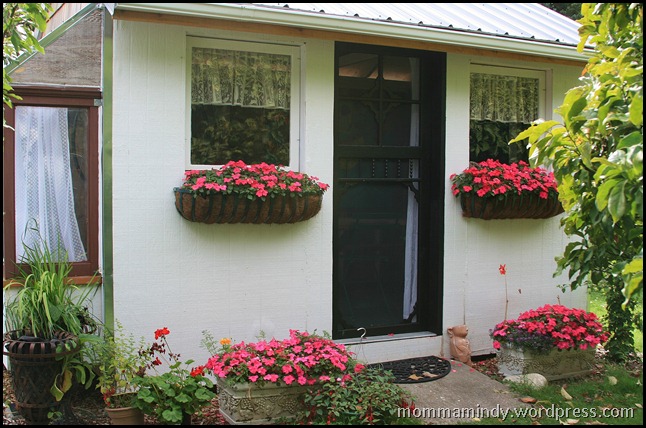 Does this just say,
"C'mon in?"

The other side of the shed
with various salvaged windows.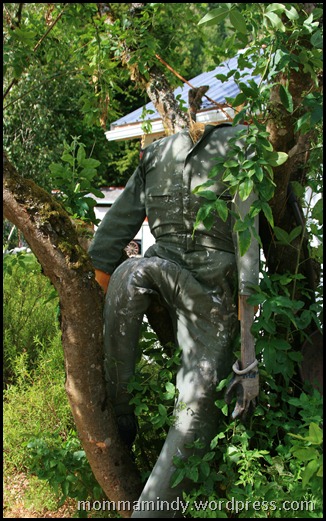 Even old clothes find new purpose.
We all have some garbage piled up. 
I'm not talking about 2×4's and old windows.
I'm talking about broken hearts,shattered dreams,
crushed hopes and sickly bodies.
Having garbage isn't the problem.
The problem is what we do with it.
From the beginning, our God in Heaven
has proved He has the ability to make
something out of nothing.
Look what He did as the
Author of Creation;
He created light out of darkness.
But, His work didn't stop there.
(click on links to read the complete verses)
He became the Author of Salvation
when he turned sinners into saints
by bringing them out of death into life.
He didn't  stop there.

As the Author of Sanctification,
he continues to care for His people by turning their
ashes to beauty,
their trials into gold.
So what do we do with the garbage pile?

See if the way the Lord does.
He wants to use those things
for His glory and honor.
He wants you to know He always has
a plan and a purpose for you.

Offer up that broken heart,
let Him draw near to heal and bind the wounds.
Throw away the jagged pieces of shattered dreams
and accept the dreams the Lord has for you.

Take the crushed hopes of this world,
and hope in the Lord.
We might be weakened by sickly bodies
but His strength is made perfect in weakness.
The Lord wants to create
an eye-catching, traffic-stopping display,
of what a mighty God can do
when we offer up our trash,
and let Him turn it into a treasure.
*****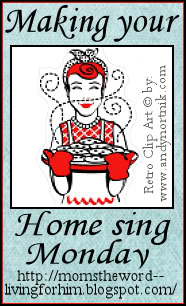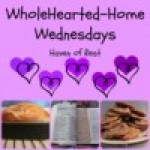 (Follow the links to read more inspirational blog posts.)