One bike,
Two bikes,
Red Bikes,
Blue Bikes.
Shopping bikes,
Cruising bikes,
Riding with my Dad bikes.
Carrying bikes,
Racing bikes,
Flying through the street bikes.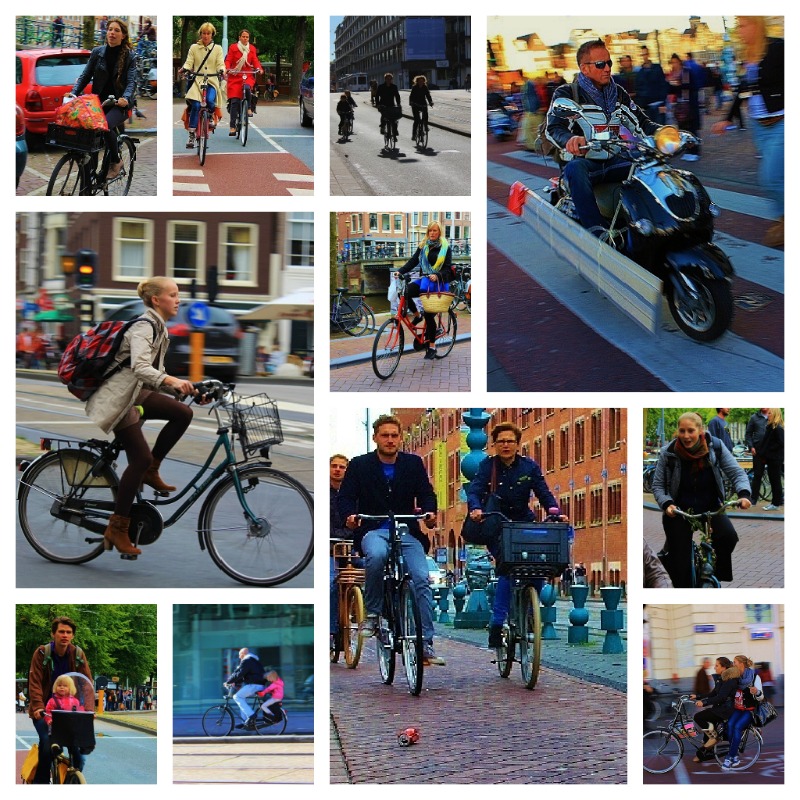 Bikes with baskets,
Bikes with crates,
Bikes with buddy seats,
Ain't that great?
Some go fast,
Some go slow,
All keep peddlin',
Go, bikers, go!
Photo collage made with PicMonkey,
my newest bloggy toy.
Not just 'cuz I love monkeys and 'cuz it's free.
Just 'cuz it's awesome.
And so is Amsterdam.
I wanna' go back,
but next time,
I'm gunna' rent a bike.
I'll be the crazy blonde lady with
the camera attached to her eye,
the bike wobbling through the traffic,
and her scarf dangerously blowing in the wind.