The biggest insult a high society women could sneer in an old movie was,
 "Oh, that dress is SO last season."
Displaying the height of fashion
would be their feeble equivalent to scaling Mount Everest.
I vaguely try to stay in touch with what's new each season,
even if it's just for a good laugh.
And, when my clothes have become the laugh,
I try to buy something to update my look.
After wearing my favorite dressy black jacket for over a decade,
I finally noticed it had shoulderpads.
Or should I say,
I finally noticed
nobody else was wearing shoulderpads?
I thought the seam ripper would bring me back into the season.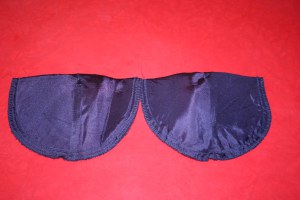 Yes, they're shoulder pads.
They pad your shoulders.
Some of you young, cool Moms probably weren't buying
women's clothing when they were in style last.
I was wrong about the seam ripper.
The jacket hung limply,
and it was more obvious than ever
that the jacket had to be replaced.
I found an adorable belted black jacket with nice shiny, black buttons.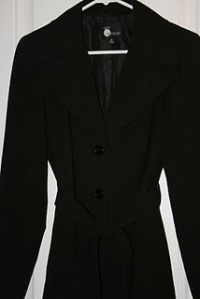 I was shocked.The new black jacket has….
you guessed it…
shoulderpads.
I had been out of style SO long,
the tides of fashion had turned,
bringing the shoulderpad wave right back on my beach.
But, for once, I'm riding the crest of coolness.
Like the craze of holey jeans,
I think I can take full responsibility
for bringing the latest clothing phase into vogue,
by keeping it ever before the public eye.
Didja' know the Lord commands us to be in season?
Not for fashion.
For Gospel preaching.
reprove, rebuke, exhort
with all longsuffering and doctrine.
As we marvel at the fickleness of fashion –
in one season and out the next-
we can rejoice in the unchangeableness of the Lord.


 Hebrews 13:8
Jesus Christ is the same yesterday, today and forever.
Because He doesn't change,
His Gospel, and the need for it,
 It is always in style to preach the Gospel.
We are the trend setters for the Lord,
modeling the Gospel of Jesus Christ
for the bedraggled world.
*****