The sunrises and sunsets are what I miss the most about North Dakota.
I don't miss the snow, frost, and the biting wind.
I don't miss the muddy roads, soggy hems,  and the damp, cold wind.
I don't miss the humidity, mosquitoes, and the hot, dusty wind.
I don't miss the early snow, soggy leaves, and drift-building wind.
In case ya' didn't notice, I just described the four seasons of North Dakota.
Don't get me wrong, I was born and raised in North Dakota, and have a fierce loyalty to the Prairie State.
I just didn't want to live there forever.
But every time I go back, I wonder for a little while, why I wanted to leave in the first place.
Because there are some things I will never stop missing.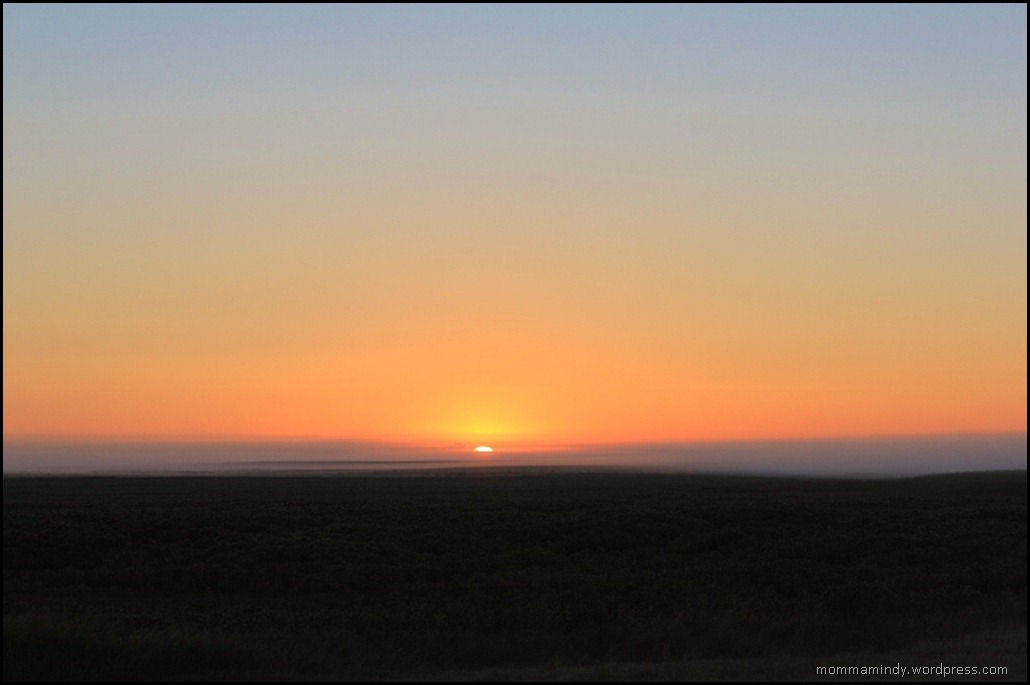 I miss the glorious colors of our Creator that burst over the horizon with the hope and promise of a new day.
I miss the brightness of this golden orb that followed me throughout my entire day, even on the coldest winter day.
I miss the the sun on my face.
I miss knowing exactly when the day began by watching the sun greet it.
I miss knowing that as glorious as each sunrise was, there would always the distinct possibility that tomorrow's could be brighter and more colorful.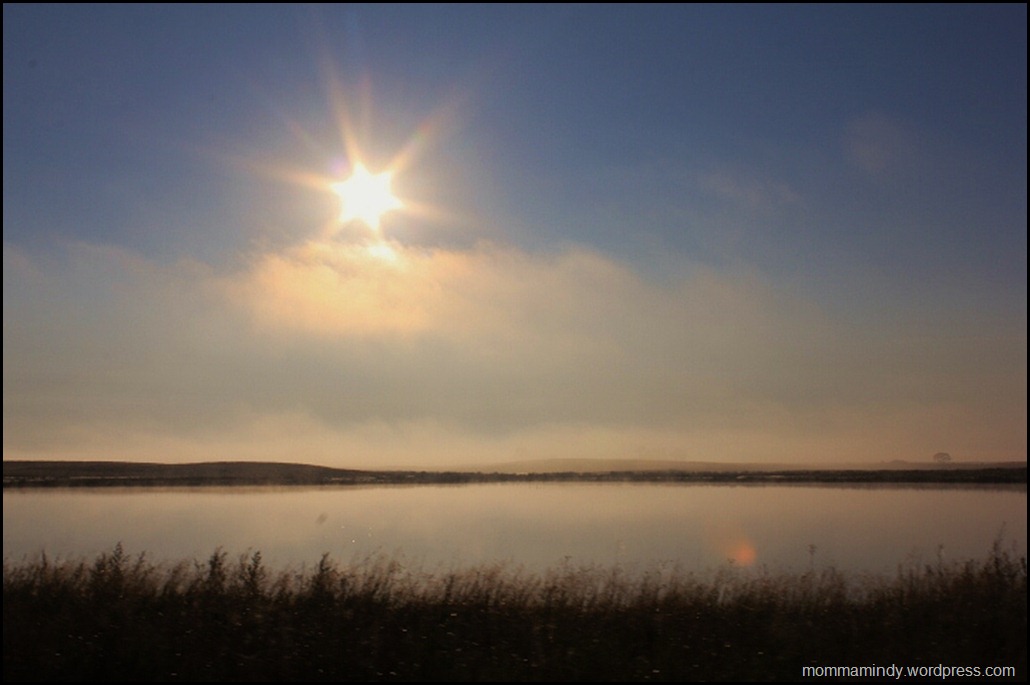 To a Son-loving woman, the sun holds spiritual awe. Its glimmers of heaven that leak through the canopy over the earth give me courage and strength for the day.
When I finally leave the sorrows of earth for heaven, it won't be the sun lighting my world, it will be the Son.
I think He created the sun to remind us of He is the Light of the World.
And that's what I miss the most about North Dakota.