We visited a dear friend today. Doug wasn't the traditional WWII hero. He didn't carry a gun. He didn't fly an airplane. He wasn't a POW.
He has a unique part in American history. Doug was drafted and served his country faithfully as a Conscientious Objector working in a medical laboratory down south. Doug later invented and manufactured portable dental and medical equipment that helped and saved  many lives on the battlefield, the mission field, and during natural disasters. He was also an elder, Bible teacher, and dear friend.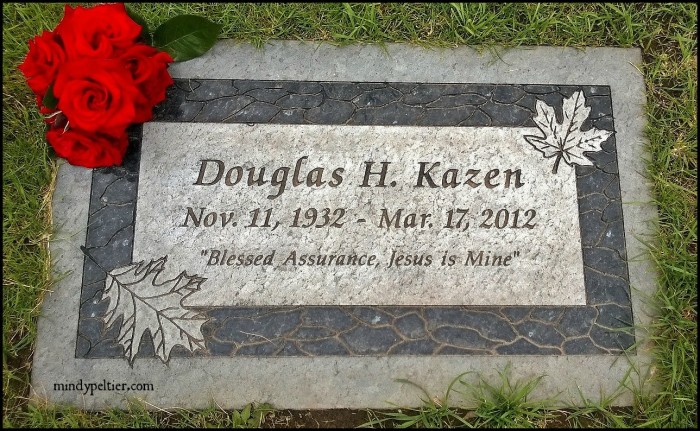 We brought red roses from our garden, and although I forgot an American flag, the traditional honor for a vet, my hubby assured me Doug wouldn't notice.
We were blessed by the Memorial Day service.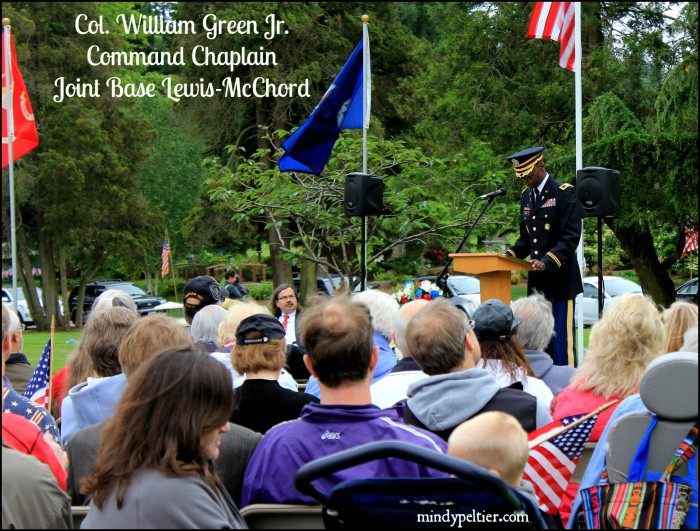 Not only did Col. Green speak patriotically about the lives lost in service to their country and the world, he spoke about the burden of those left behind.
He described what it was like to wait for the dreaded knock on the door. How the lives of those fallen comprades haunt those that remain. The survivors are left behind to tell the stories of the fallen, whose lives he poetically described as unfurled flags.
And he urged that their stories must be heard.
At the rate of 492 WWII vets dying each day, we're quickly losing the Greatest Generation. There isn't a lot of time left to capture their stories.
I think bagpipes are the sound of a million broking hearts. "Amazing Grace" beautifully performed by the Kenmore & District Pipe Band.
There was another grave we couldn't visit today, although we have thought of John Dabill every day since his July 18, 2013 home-calling. He was a Korean Vet, beloved mentor and Bible teacher, and my husband's best friend. You can read my tribute to him called "Does Jesus Care."
A few years isn't enough time to learn to live without someone you deeply love. You don't stop missing them, every day brings more experiences not shared with them. More holidays. More troubles that need their wisdom and prayer. More unanswered questions. You have to learn to live without them.
Col. Green  spoke wisely of the burden felt by those left behind. After losing these two great men, the weight of their loss still resides heavily upon our shoulders, our hearts, and our home.
But, we keep sharing their stories.