Time after time,
I've blogged about the messes my kids made in the kitchen.
But, there's
always,
always,
always,
after all the cleanup.
MMM GOOD!
DELICIOUS!
The best pay-off comes at Thanksgiving.
I haven't cooked in years.
I don't remember the last time I cooked the entire meal.
I don't know if I even have ever cooked the entire meal.
The kids are in the kitchen as soon as those
little hands can grasp the
mixer.
Just because a little hair was also wrapped around the mixer,
I didn't banish them from the kitchen.
No sirreee, not me.
This year our 15 year old son, Jon, took charge
of the entire Thanksgiving meal.
Well, let's clarify.
He didn't want to get up early enough to put the turkey in,
so Dad started that for him.
But, the menu and the shopping were up to him,
with a help from the people with wheels and a debit card.
He chose very traditional Thanksgiving foods.
The day before he made
a double-batch of white dinner rolls.
Since we usually eat wheat bread,
he loved having an excuse to use white flour,
'cuz he was in charge, ya' know.
The rolls were amazing.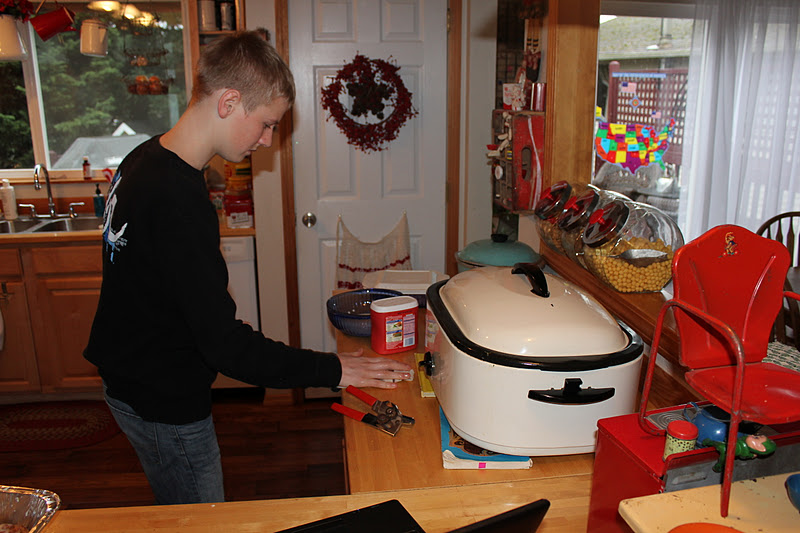 Jon was great about CAYG,
Clean As You Go.
By the time dinner was served,
the kitchen was clean,
with a little help from big sister.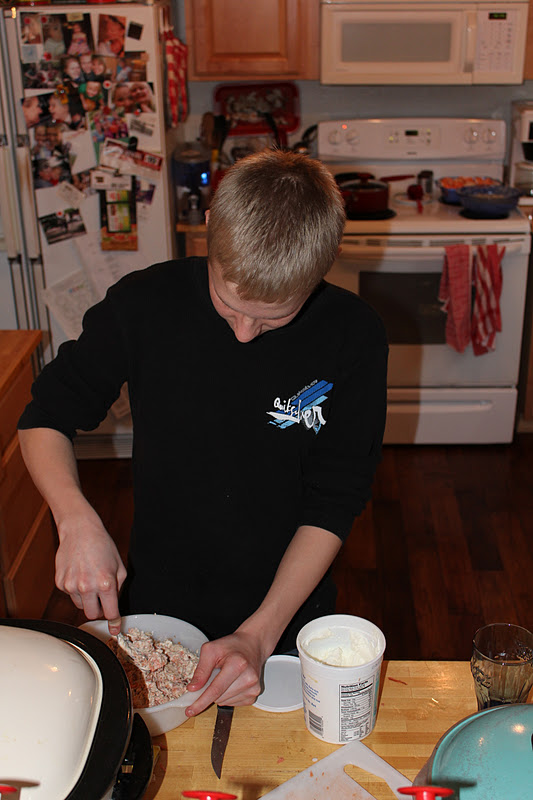 Since we eat our meal at 2pm,
he even planned and prepared snacks for the evening,
including this delicious salmon dip.
We make our guests help in the kitchen.
Josiah had to ladle the gravy and walk it to the table.
He also helped with the dishes.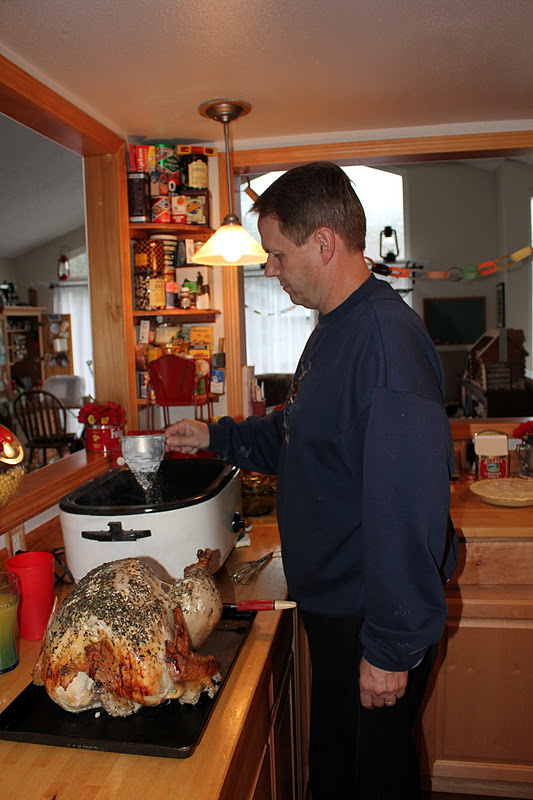 Hubby also made the gravy.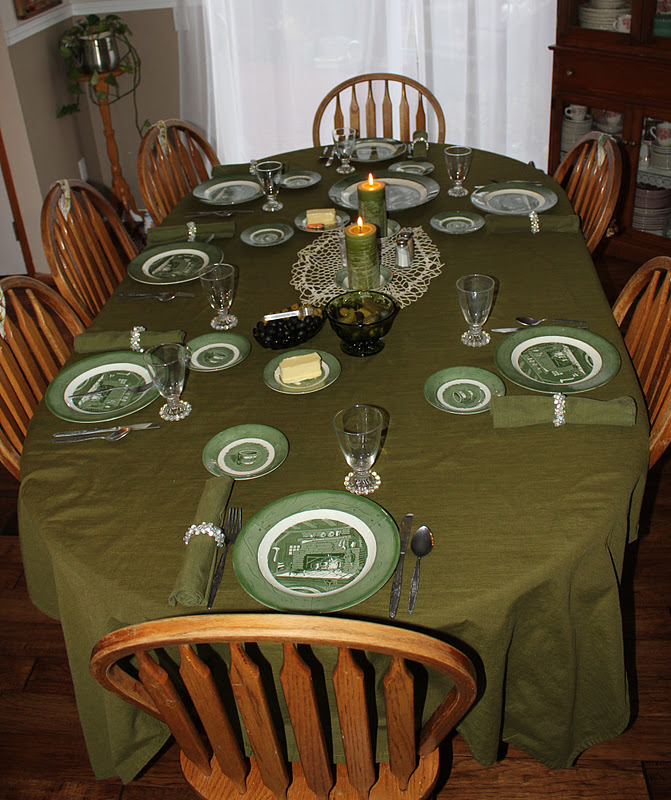 Like previous years, I just had to set the table.
Since I'm still recovering from my Thanksgiving last year,
I went very simple.
Thanksgiving Dinner:
Herb Encrusted Turkey
Red Skinned Mashed Potatoes
Green Bean Casserole
Sweet Potato Casserole
Olives and Pickles
White Dinner Rolls
Spaghetti Squash
Homemade Stuffing
Evening Snacks:
Stuffed Mushrooms
Deviled Eggs
Salmon Dip
Cheese and Crackers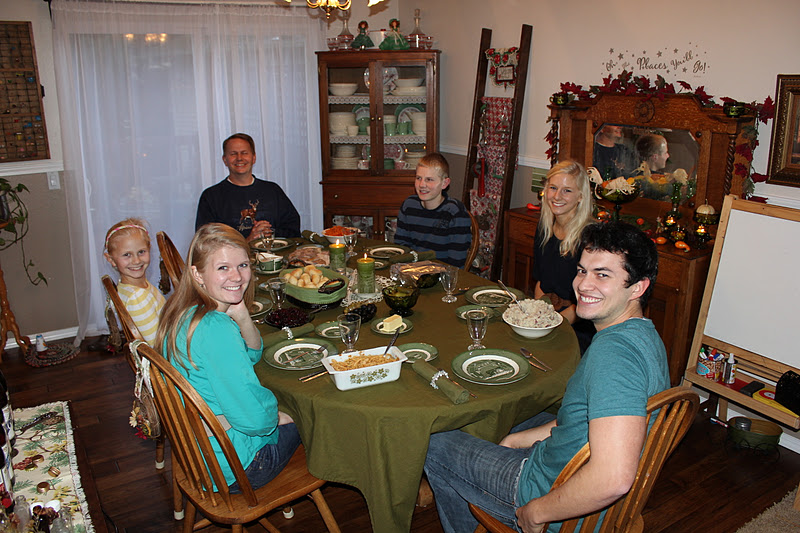 I hope you're a wee bit jealous about my
amazing, handsome, 15 year old chef.
Maybe jealous enough to buy a fire estinguisher
and let your kids in the kitchen,
to spill, drop, break and burn.
Someday,
you could be writing about your
amazing, talented kids.